Apex Legends Season 17 is right around the corner, and Respawn has released the Stories from the Outlands trailer featuring a new character. August 'Ballistic' Brinkman, a former Thunderdome games champion, will be the new Legend in Apex Legends Season 17. The trailer shows Ballistic using a unique ability, and it will definitely shake up the meta in an unforeseen way. Here's how Ballistic will change the game in Apex Legends Season 17.
Ballistic's abilities freeze enemy weapons in Apex Legends
The Stories from the Outlands trailer featuring Ballistic gave us a glimpse at what this character is capable of. August "Ballistic" Brinkman will be classified as an Assault Class Legend, and the trailer shows him using various weapons, including the CAR SMG. One of the highlights of the video shows Ballistic using one of his abilities to stop the Silva soldier from firing his weapon.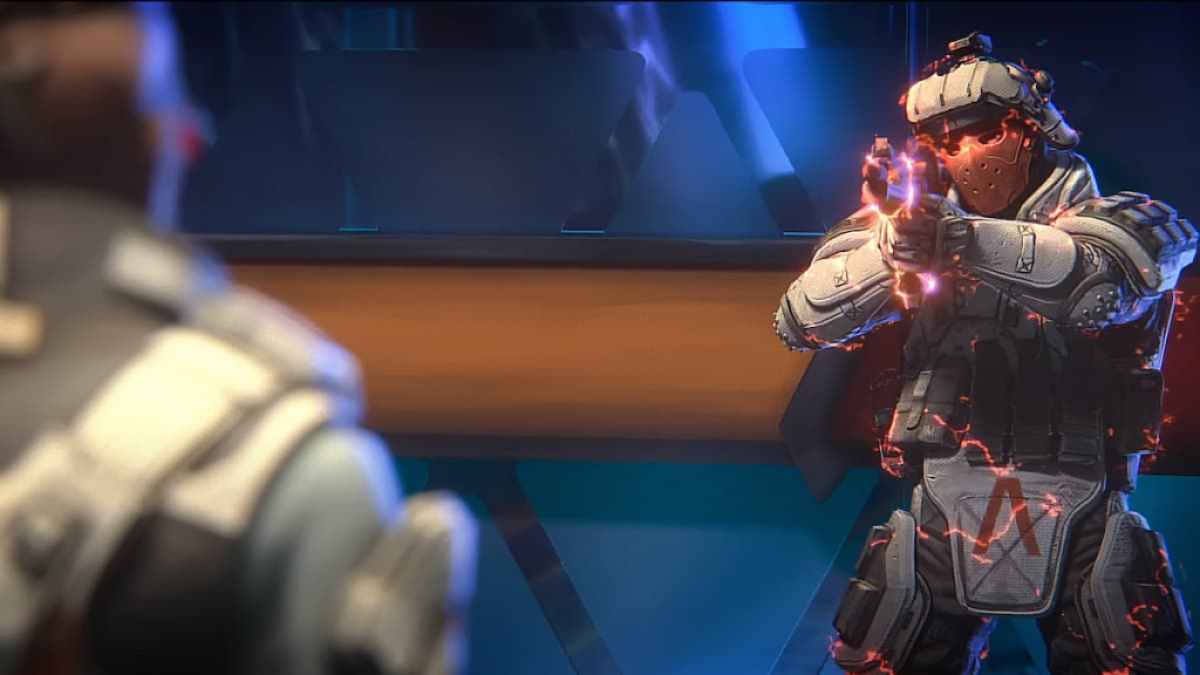 The trailer shows Ballistic firing a bullet from a pistol that debuffs the enemy with red sparks while freezing the weapon. Players are expecting this ability to be Ballistic's tactical skill, which stops enemies from firing their guns. Naturally, it can be a game-changer in Apex Legends, especially if the duration for this ability is longer than five to ten seconds.
Related: Apex Legends Codes (April 2023)
The fast-paced nature of Apex Legends allows players to easily rush and eliminate opponents quickly within a few moments, so every second counts in a fight. With a debuff ability like this, Ballistic would be super popular with players and function brilliantly in a team composition with Revenant, Caustic, Horizon, Gibraltar, and Catalyst.
While there is no official confirmation about Ballistic's abilities, dataminers have provided several theories that will give players a general idea about this character's skills. The Smart Pistol MK6 was also leaked to be coming in Season 17, and it will be interesting to see how this gun functions in the hands of Ballistic, who is considered a weapon's expert.
For more on Apex Legends, check out How to use the Nemesis AR in Apex Legends here on Pro Game Guides.