Apex Legends appears to have a secret teaser to find during the Fight or Fright event. Players in battle royale mode may notice that some Replicators look slightly different. Gold Replicators can now be found around the map and identified by a gold map icon and a floating gold icon above the Replicator.
The Gold Replicators contain the secret teaser item that may answer some questions about the future of Apex Legends. To purchase a Golden Ticket, find a Gold Replicator and purchase it for 125 Materials. You will receive the Golden Ticket along with a fully-kitted Gold weapon.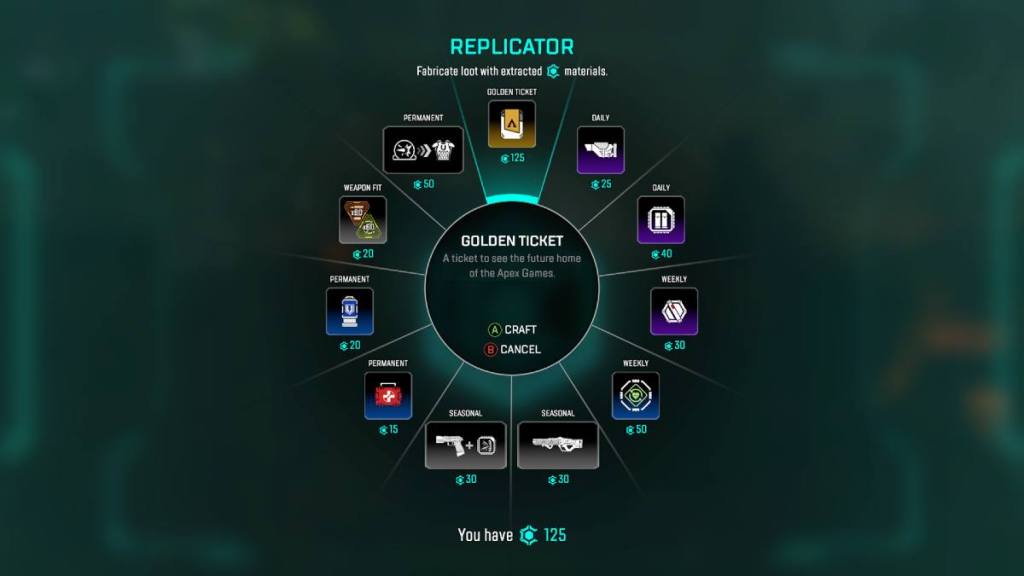 What does the Golden Ticket do in Apex Legends?
After purchasing the Golden Ticket, nothing happens, however, the item description gives a little hint as to what it does. The Golden Ticket description reads, "a ticket to see the future home of the Apex Games."
This is most likely a teaser for the next map in Apex Legends coming in Season 15. It is possible that in the next update, players will be able to use their Golden Ticket to get a preview of the map or watch a secret trailer.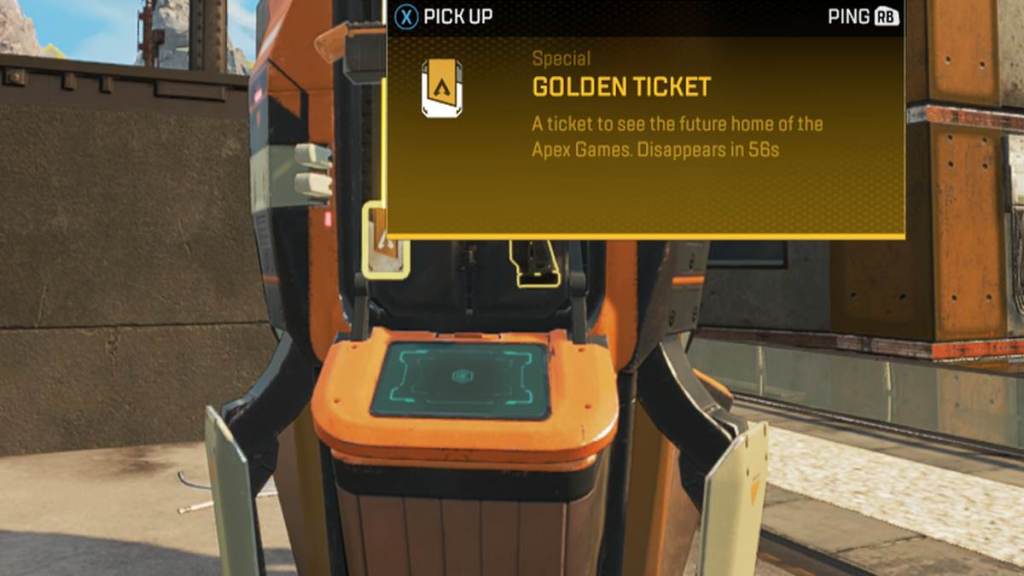 Apex Legends teasers have become important parts of the lore and upcoming content. Apex Legends has released very impressive teasers like the Hammond rocket launch to Olympus, the audio logs from Horizon, and the infamous teasers for the character Forge.
The Golden Ticket may reveal some interesting details coming to Apex Legends, but players must collect the ticket and wait. Many Apex data miners have indicated that the next update on October 19 will make the "A New Home" teaser available to play.
For more on Apex Legends, check out Apex Legends Fight or Fright event – Shop Inventory Rotation on Pro Game Guides.