Control is one of the fan-favorite 9v9 game modes in Apex Legends, and it has returned to the game featuring a new map. World's Edge was added to the map pool earlier this season, and fans will get to experience the Control game mode across various Points of Interest (POIs) on this map. The Awakening Collection Event features several challenges which players have to complete in Control mode, and we have come up with a few strategies to help you win.
Where is the Control map located on World's Edge in Apex Legends?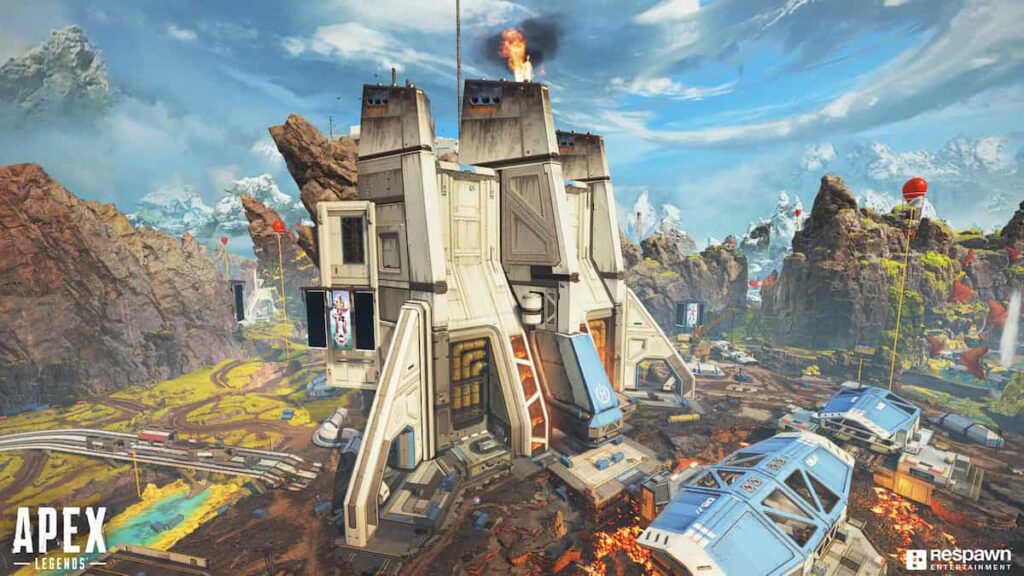 Earlier, Control on World's Edge took place at Hammond Labs only. However, now players will also get to fight across the Lava Siphon POI on World's Edge. Both the POIs are added in map rotations for Control Mode, and these POIs are sectioned off into three distinct zones that teams have to capture.
How to capture multiple zones in Control Mode in Apex Legends?
In the Control game mode, players will have to capture and hold three different zones to win the game. There are nine players on each team and all three zones remain neutral until captured by a specific team. The objective is to capture and hold the zone, which means it doesn't matter who gets the highest kills. Divide and conquer is the best strategy to capture multiple zones in Control. We recommend players to focus on the B site as any team that captures the middle zone has a better chance of winning.
Focus the bulk of your team's heavy-hitting abilities on capturing a zone. Once it's captured, call in the defensive Legends to set up traps, walls, and other utility that halts enemy rushes. While defending a zone it is essential to stick together as a group, isolated Legends often end up yielding the zone. Players with impeccable sniping abilities can post up on the building opposite to B site, providing long-range support to teammates rushing in to capture the zone.
Related: How the Capture Bonuses Timed Event works in Control Apex Legends
Best Legends to play in Control in Apex Legends
Control in Apex Legends is all about playing the objective and effectively holding zones. Naturally, Legends like Rampart, Wattson, Caustic, Gibraltar, Fuse, Bloodhound, and Bangalore thrive in this zone-domination format. While these are the most picked Legends for Control, we recommend players to try out their preferred Legend in this game mode.
Players can also change Legends mid-game in Control, and we recommend switching to an ideal character depending on the map. Legends with movement abilities like Pathfinder, Valkyrie, Octane, and Horizon are great for aggressive rushes to capture any zone. Keep an eye out for Capture Bonuses while defending zones, and always stay in a group to avoid getting outnumbered.
Wondering what are the recent changes in the new Ranked system? Check out All changes to Ranked Mode in the Apex Legends Awakening Event on Pro Game Guides.