Arcade Spirits is back for another game, and while Arcade Spirits: The New Challengers is a new story, we do see a good share of familiar faces. That's right, the sequel takes place in the same universe five years later, and some of the most memorable characters from the original game are shaking things up one more time. From main characters, to side characters: did your favorite get a second go?
All Returning Characters: Then and Now
We do want to give a couple honorable mentions before we dig in. Gavin is not in this game, but his sister, Grace, is one of the main characters. We also see a return of the cute (and slightly horrifying) Pinky bird mascot, with close to the same art.
Now that that has been covered, let's take a look at what the rest of the returning cast looked like in the first game, versus what they look like in Arcade Spirits: The New Challengers.
Iris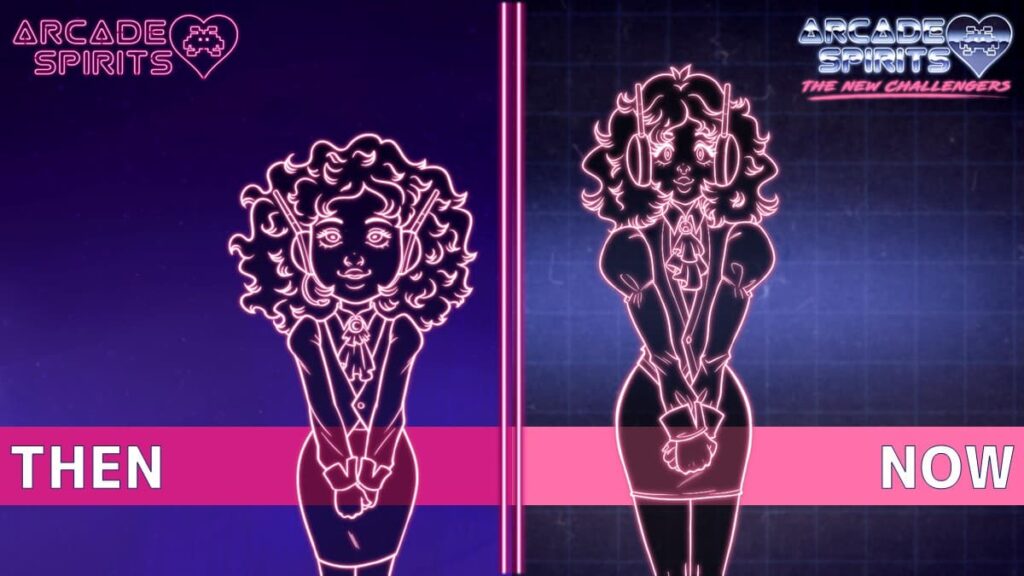 That's right, Iris, the artificial AI with heart, empathy, and a tendency for absolute chaos is back. She is still the companion of the player character, and still recommending to have pizza on a bagel.
Ben & Matt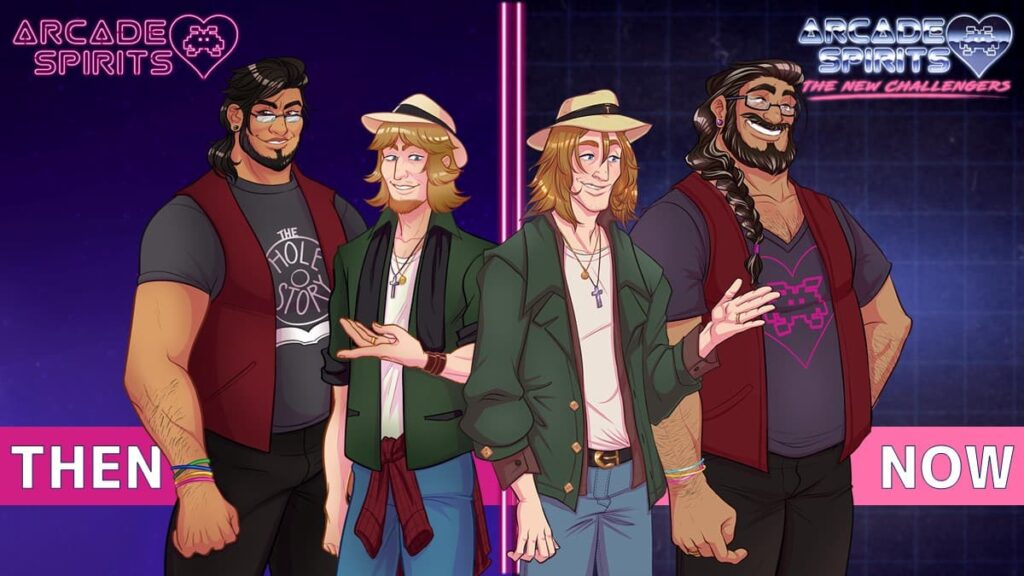 The pun-loving power couple is back, but this time, these husbands run a pizza shop connected to the arcade/laundromat the player character joins the team for, Good Clean Fun.
Queen Bee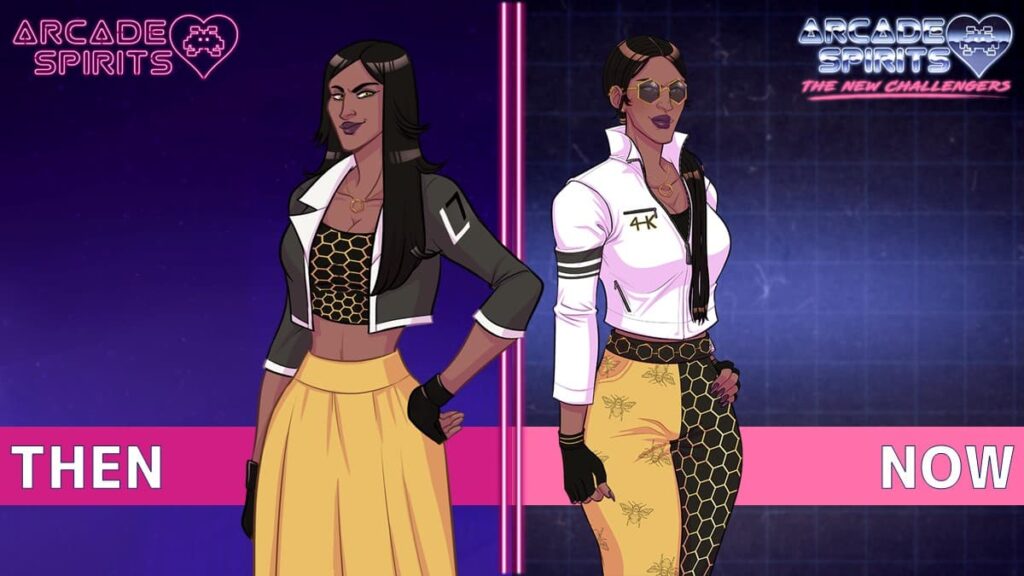 One of the main characters and love interests in the first game has returned as an NPC in the sequel as well: Hardcore gamer Queen Bee returns.
Hamza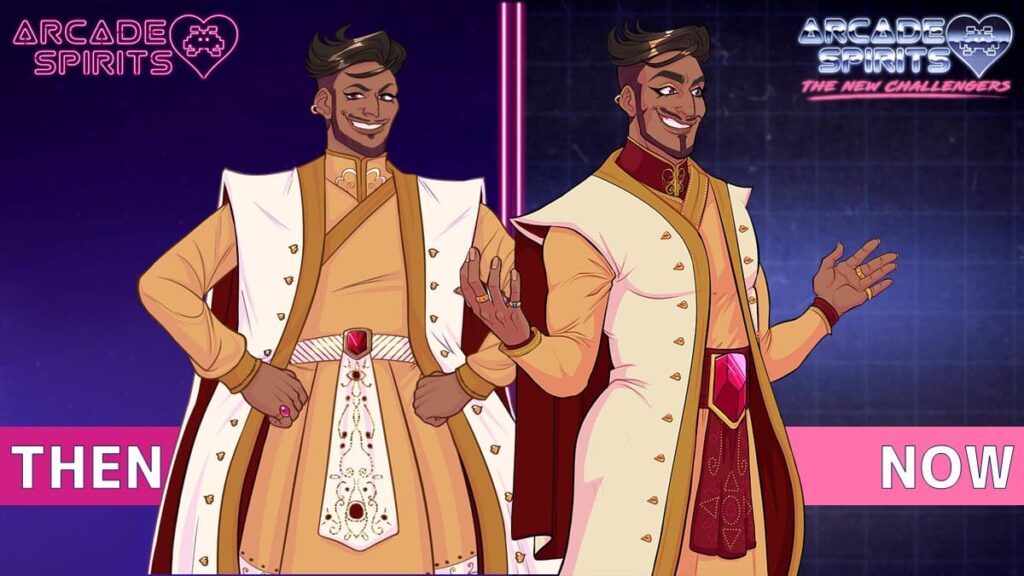 One of the most memorable and off-the-wall personalities of the first game, the fabulous Hamza, is back and better than ever.
Related: Upcoming visual novel games to watch out for in 2022
Sue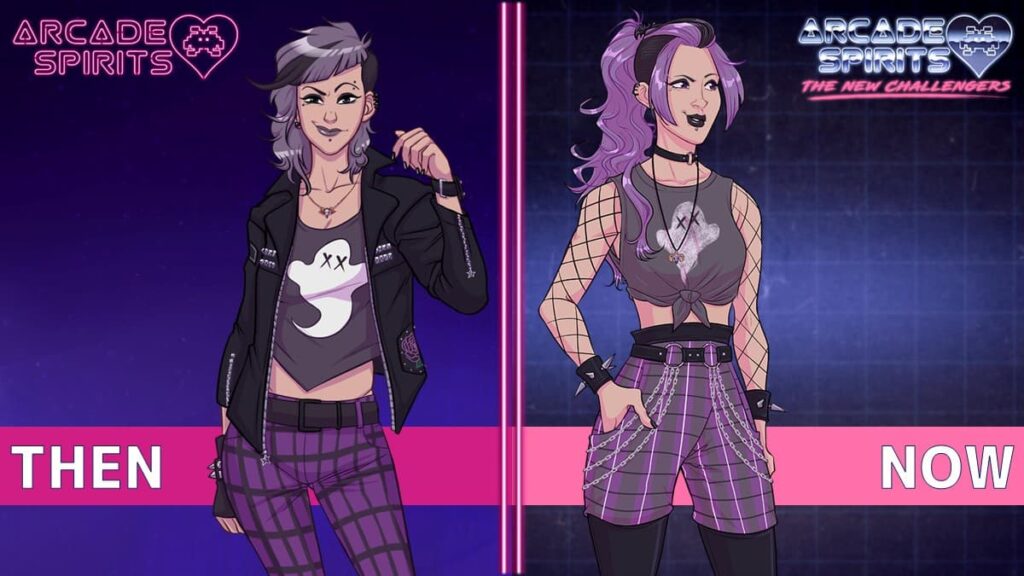 The baddie herself is back. Sue has always been a favorite of ours, and seeing her new design was an absolute treat. Sue is a force to be reckoned with.
Demon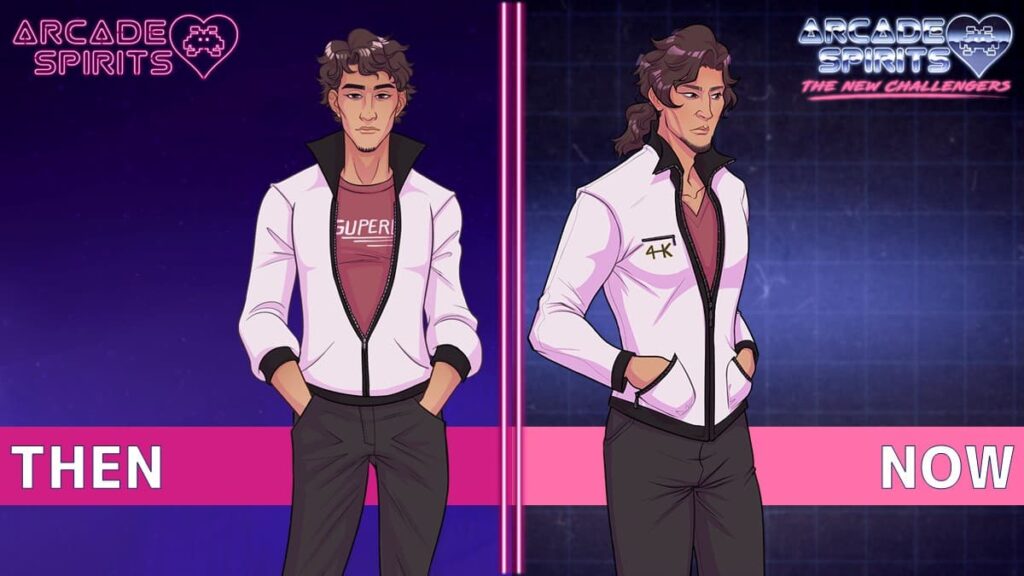 Where there's Queen Bee, there's her partner-in-crime, Demon. Demon is back, sporting some long, flowing locks in a ponytail this time around.
Agent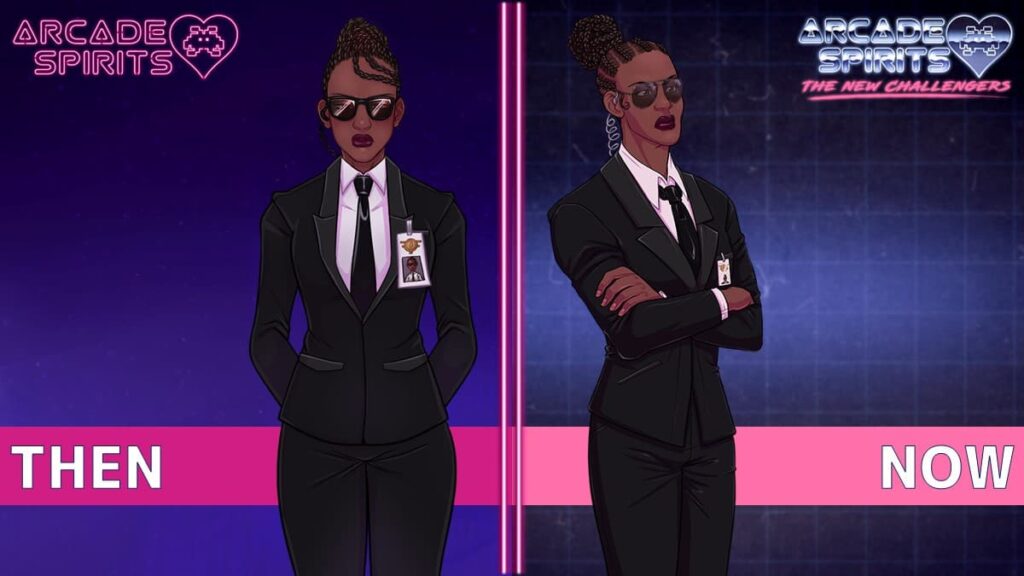 If you recognize this character, you already know. If you don't, sorry, this information is classified.
For more Arcade Spirits content, check out The best character designs in Arcade Spirits: The New Challengers on Pro Game Guides.