Astroneer is a space industry game where players take on the role of an Astroneer, an intergalactic explorer working to map the surrounding universe. In our journey, we explore planets, collect resources, refine them, build a base and solve the underlying mysteries of space.
Astroneer challenges the player to explore on their own. As a result, new players who have just landed Sylva on their Dropship will be left looking for clues on what to do and where to begin. But fret not—we have you covered. In this guide, we'll go over some of the basic tips and tricks for beginners in Astroneer.
Best Tips & Tricks for Beginners in Astroneer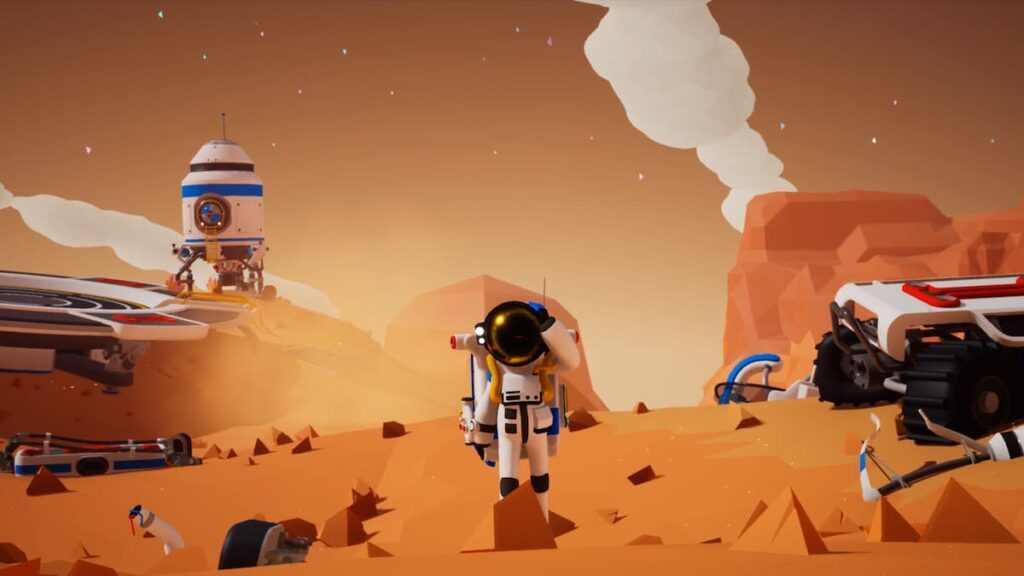 As mentioned before, Astroneer is a sandbox space industry game set in the future age of intergalactic exploration. As Astroneers, players must explore various planets to collect resources, craft items, build a base, and solve mysteries that they encounter on their adventure through space. Although the game does not have typical adversaries like monsters or animals, weather conditions and dropping oxygen levels can be life-threatening. The following are some of the basic gameplay tips beginners should follow when starting out in Astroneer:
Maintain Oxygen level
Complete Missions from the Mission Log
Collect Materials
Craft Items
Generate Power
Explore their surroundings
Related: How to get Copper in Astroneer
How to maintain oxygen levels in Astroneer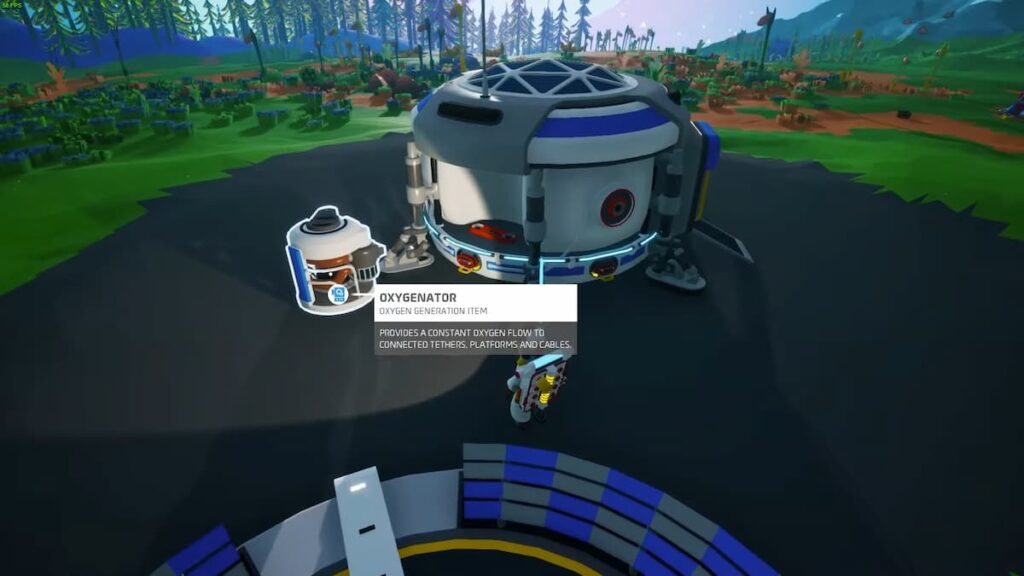 Oxygen is required to travel to any planet in Astroneer. Your oxygen level is indicated by the small blue bar on top of your backpack. As soon as you take a few steps away from your Shelter, you will notice the oxygen levels depleting. If Oxygen falls to zero, you will die and lose all the items in your backpack at the moment of death. In order to renew your Oxygen levels, simply head back near your Shelter and it will get refilled automatically. You should also craft an Oxygenator to help you connect tethers and travel further away from your base without depleting Oxygen.
How to complete missions in Astroneer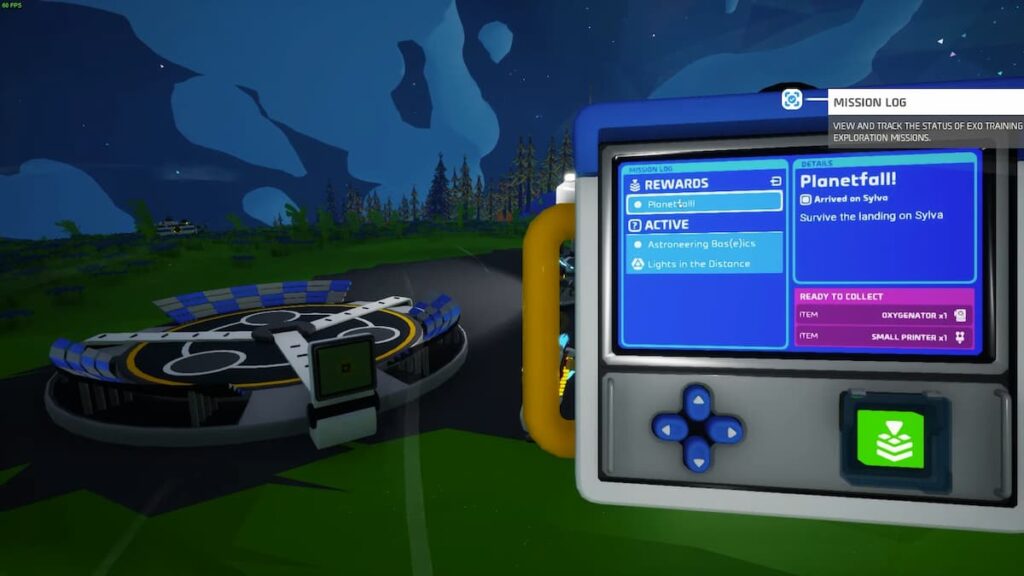 Players can complete missions from the Mission Log which is situated right beside the Shelter. Completing missions is one of the best ways to learn the game, as they take you through everything the game offers. Playing missions is also mandatory to unlock certain crafting recipes. Apart from that, players can gain valuable rewards like Bytes and Items from completing missions. Upon landing on Sylva, players can collect an Oxygentor and a Small Printer from the Mission Log.
How to collect Materials in Astroneer
Collecting materials is the key aspect of Astroneer, as various materials will be used to craft items in the Printers. Not all planets will have every material—for example, you need to collect Wolframite from the planet Desoto and process it to get Tungsten, which can then be used to build a Chemistry Lab. Materials come in the forms of Natural Resources, Refined Resources, Atmospheric Resources, and Composite Resources. In order to collect resources, you will need the Terraformer. Fortunately, we get a Terraformer at the start of the game. To use it, simply equip it and aim the yellow indicator over the surface you wish to extract resources from. The materials will get stored in your backpack.
Related: How to get Aluminum in Astroneer
How to craft Items in Astroneer
Items can be crafted by using the Backpack Printer or one of the three Printer modules, which include a Small Printer, a Medium Printer, and a Large Printer. Crafting items requires varying amount of Bytes and Power, depending on the Printer and item to be crafted. The Backpack Printer can be used to craft smaller Tier 1 items, like Tethers and Oxygen Tank. Small Printers are used to craft Tier 2 items like Oxygenators and Medium Solar Panels. Medium Printers are used to craft Tier 3 items like a Smelting Furnace and Chemistry Lab. Finally, the Large Printers are used to craft Tier 4 items like a Shelter and Auto Extractors. Check your Research Catalog to view all craftable items, alongside the resources and Bytes required for crafting.
How to generate more Power in Astroneer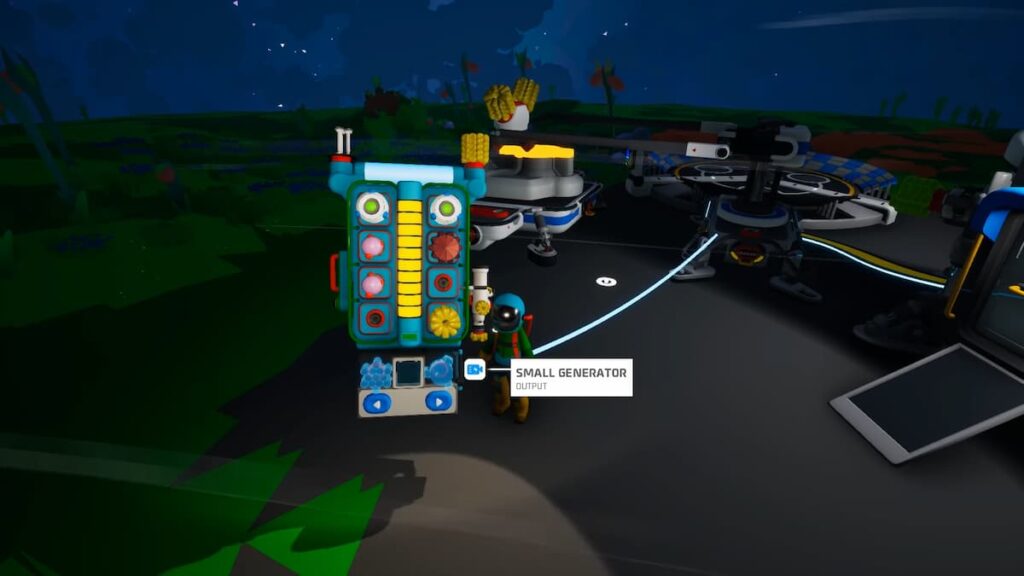 Your Shelter is a constant source of power. However, it only provides one unit of power per second, which is not nearly enough to help you sustain all your activities. Therefore, you must find ways to generate more power to run all your equipment. Your total Power storage is indicated by the vertical yellow line on your backpack. In order to generate more power, consider crafting Small Generators, Small Solar Panels, and Small Wind Turbines in the beginning as these items can be easily crafted from your Backpack. If your Backpack runs out of Power, simply head back to your Shelter to refill it.
How to move around the map in Astroneer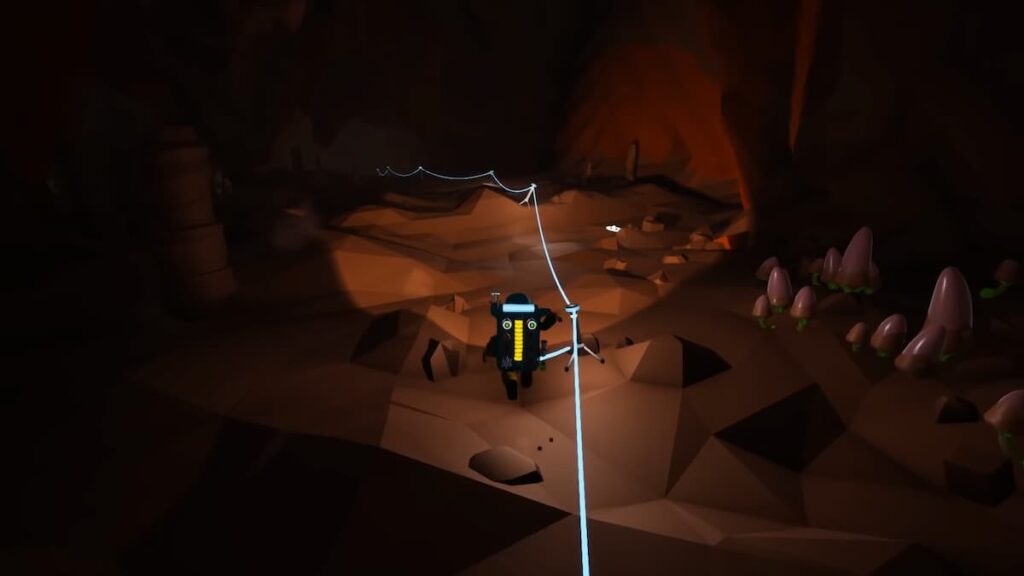 Exploration is the only way to find out all the mysteries and resources Astroneer offers. However, traveling too far from your base might lead to death from suffocation. In order to travel far from your Shelter safely, lay down a line of Tethers that connect to the Oxygenator in your Shelter. These tethers will supply Oxygen and make sure you don't have to travel all the way back to your Shelter. Tethers can be crafted by collecting a resource called Compound. Once you have collected Compound, head back to your Shelter and create Tethers from your Backpack Printer.
Wondering where to find Lithium in Astroneer? Check out How to get Lithium in Astroneer, right here on Pro Game Guides.