There are quite a few lock puzzles you'll need to unlock in Atomic Heart. One of those locks is the combination lock on a door during the Hands off! mission. This one requires you to find and memorize a unique combination of button pushes to unlock it. Here's how to open the combination lock in Hands off! in Atomic Heart, and how to find it!
What is the combination for the Hands off! lock in Atomic Heart?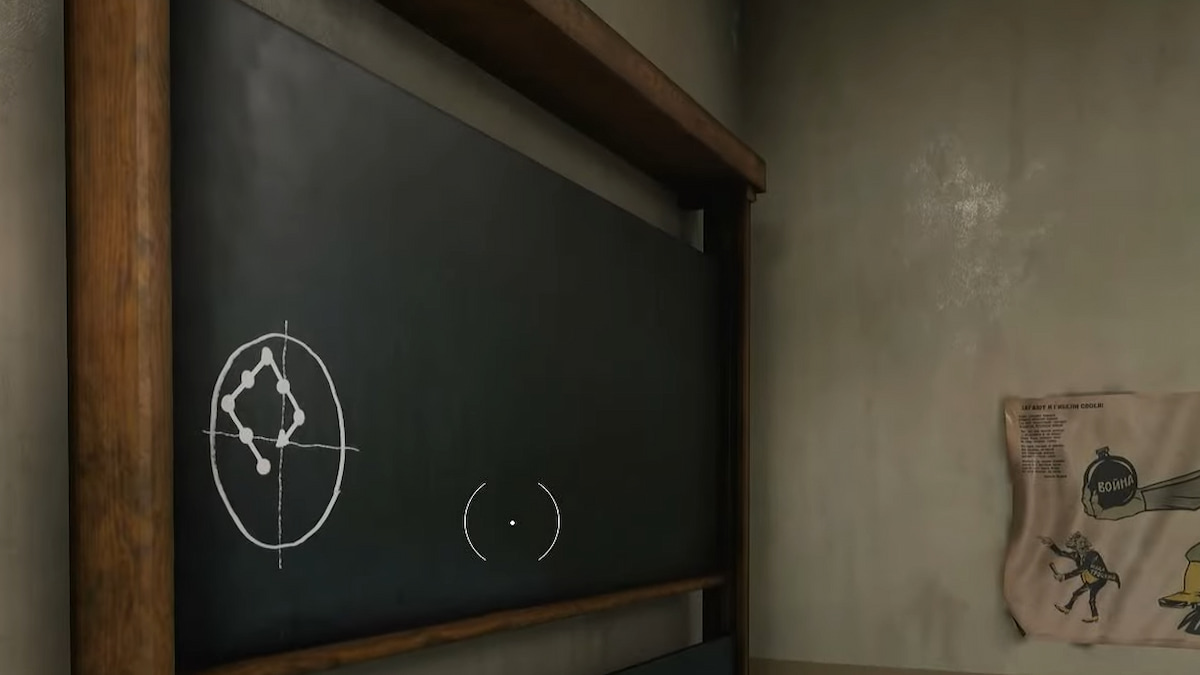 To enter the combination for the lock in Hands off!, you'll need to push the correct button in order for the passcode. Once you find the passcode written on the chalkboard, walk across the hall to the lock and push the six buttons shown in the diamond formation, clockwise. From there, your character will automatically unlock the door.
Related: How to pose the Ballerina Statues to match the shadow in Atomic Heart
How do you find the combination in Hands off! in Atomic Heart?
To find the passcode to the combination lock, you'll need to keep an eye out for a group of six dots connected by a line. You can find this on a chalkboard in an administrative room. This room is across the hallways from the combination lock. The chalkboard can be spotted on the front of the right-side wall when you enter the room.
Want to read more helpful guides for Atomic Heart? If so, check out Can you return to previous areas in Atomic Heart? on Pro Game Guides.