Voice over Internet Protocol, or VOIP, was recently added to Battlefield 2042 several months after its release. Players are finally able to use the voice chat feature in a squad-based tactical shooter. Here's a detailed guide on enabling voice chat in the game and how to fix it if it's not working.
How to enable Voice Chat in Battlefield 2042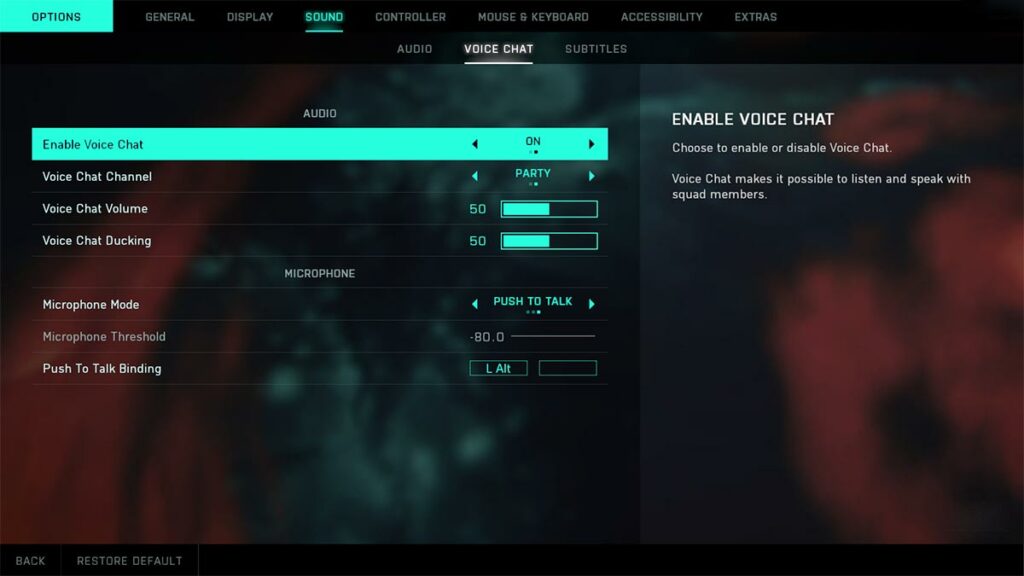 From the main or in-game menu screen, head over to Options.
Go to Sound and then Voice Chat to access the VOIP settings.
Turn the Enable Voice Chat toggle button to On.
You can now configure the rest of the voice chat settings such as channel, volume, mic mode, and push-to-talk keybind.
How to fix Voice Chat in Battlefield 2042
After enabling the VOIP feature from the settings, you can use it to communicate with your teammates. If voice chat is not working for you, try the following fixes in order:
Related: Are Halo Infinite and the Pandemic to blame for Battlefield 2042's failure? That's what EA thinks
Restart the game to eliminate any bugs that might be causing the issue.
Restart the system, i.e., your PC or console device.
Check for updates to the game and download if any are available. You can also repair the game to fix any broken or missing files from the game launcher.
Make sure your mic/headset is properly connected to your device. On PC, you can check if the mic is working via the Voice Recorder app.
The final fix for PC users is ensuring that the right recording device is selected. Open Sound Settings and click on the Sound Control Panel option to the right. In the Recording tab, choose your desired device input and click Set Default before applying the changes.
If your mic is working fine and none of these troubleshooting tips fixed your voice chat issue, you should contact EA support. Their technical team will help you with the problem.
Stay tuned to Pro Game Guides for more Battlefield All-Out Warfare, Hazard Zone, and Portal content. In the meantime, head over to our article on How to get the Steadfast Exclusive Legendary Bundle in Battlefield 2042.