If you are trying to crash a Yacht for the Wolf of Wallstreet challenge in BitLife, you first need to buy a Yacht. You can purchase a Yacht by getting a Boating License via the License tab.
Under the License tab, you will need to click the option that says Boating License. Doing so will allow you to take a Boating License test for $200. Taking and passing the Boating test requires answering one question related to boating correctly.
If you are unsure about a question, we have a Boating License test guide with all of the answers. That said, take the test, and if you pass, you will be able to purchase a Yacht. To buy a Yacht, you will need to click the Asset tab on the Main Page in BitLife.
Related: How to complete the Material Girl Challenge in BitLife
Under the Asset tab, you will need to look for the Boat Dealer. The Boat Dealer will sell a random selection of boats. So if you don't see a Yacht in the selection of boats, try aging up. Doing so will refresh the selection of boats for sale.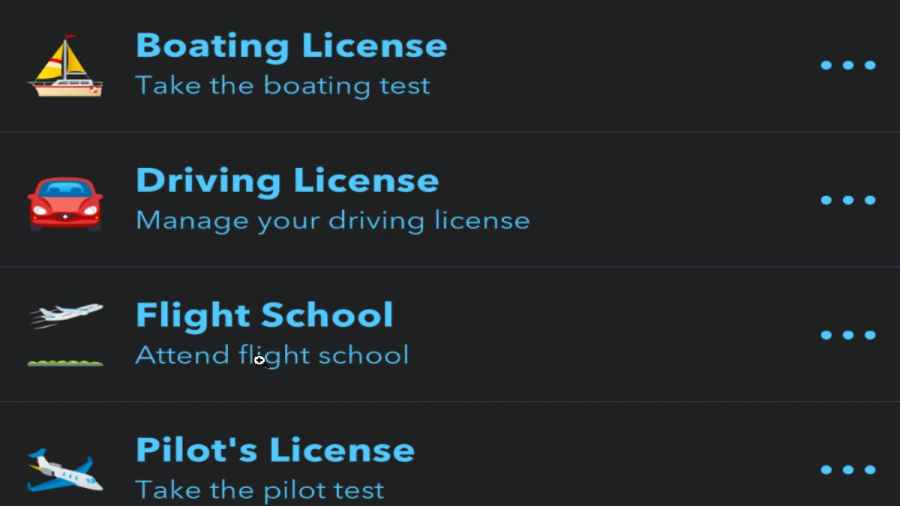 If you manage to find the Yacht, purchase it, and you will be able to start trying to crash it. To crash your Yacht, you will need to find it under the Asset tab. Under Assets, you will see your Yacht on the first page. Click your Yacht and then find the option to take your boat out to sea.
Every time you take your boat or Yacht out to sea, there is a chance to suffer an accident. However, if you want to continue your playthrough, we recommend learning to swim before you take a Yacht out to sea.
If you learn how to swim, you will increase the chance of surviving a Yacht accident while at sea. To learn how to swim, you will need to join the swimming club in high school.
For more on BitLife, check out How to throw a party in a Mansion in BitLife? – Mansion Party Achievement or How to take a boat out to sea in Bitlife on Pro Game Guides.