Murder is one of the heinous crimes to commit in the virtual world of BitLife. Similar to the real world, you will face severe lawsuits and prison time if convicted. But there are several loopholes in the game through which you can avoid your jail time. To get away with murder in BitLife, you have to hire expensive Lawyers or commit the murder in an unsuspecting way.
Hiring an expensive Lawyers
The most efficient way to avoid prison time in BitLife is to hire Lawyers, especially the expensive ones. You can seek a Lawyer for any case in BitLife, ranging from murder to any petty theft. The more expensive a Lawyer is, the higher your chance to stay out of jail.
Related: How to Commit Murder in Bitlife
Committing murder in an unsuspecting way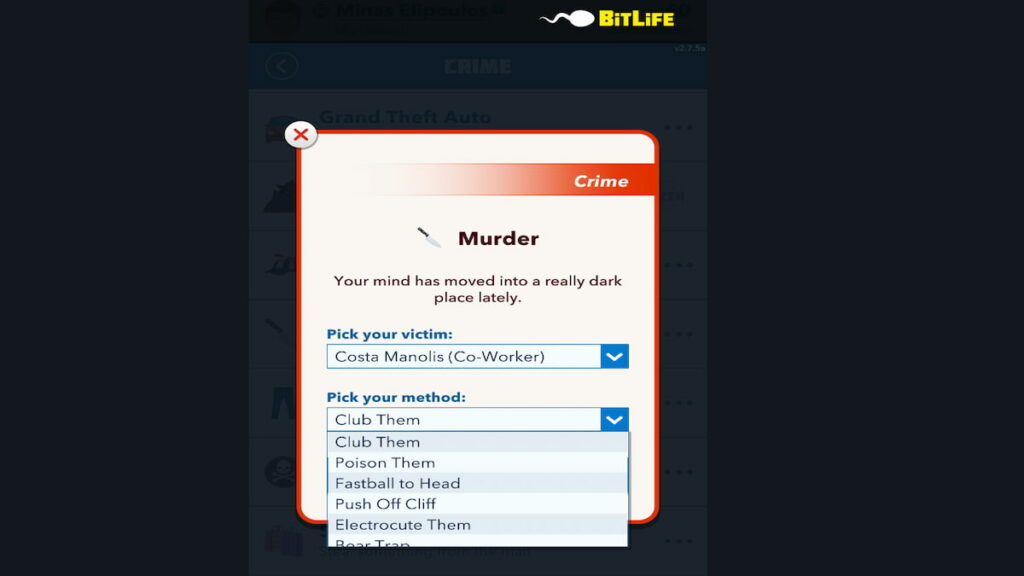 Whenever you are committing murder, execute it in such a manner that nobody suspects you. There are various methods to murder someone in BitLife. Go for the less flashy ones like using Elephant Laxative, Poisoning their Food, Beartrap, or Pushing them down the Stairs.
Hiring a contract killer
Instead of murdering with your own hands, you can hire a contract killer. Pay the required sum of money, and the contractor will perform all the killings on your behalf. To hire a contract killer, you need to buy the Bitizen membership.
Remember, If you end up in jail, don't worry, you can always escape prison by completing the small tile-based mini-games.
For more on BitLife, check out BitLife How-to Escape Every Prison Guide – All Jail Layouts, Houdini & Jailbird Ribbon! on Pro Game Guides.