At some point in your BitLife career, you may need to seduce someone for one reason or another. It can be done to obtain a promotion from your boss or for honey-trapping a mafia boss. Irrespective of your motive, it is a feature that every player must know in BitLife. Here's a guide on how to seduce someone in Bitlife.
How to seduce someone successfully in BitLife
To seduce someone in BitLife, you need to use the Seduce option under the Activities tab of the targetted person. Though it may sound simple, you cannot seduce every eligible person on the first go, as you need to build some rapport with that person to make it happen.
Firstly, you need to increase your relationship rating with that person. You can do this by complimenting, gifting, and spending time with them. Once the relationship parameter with that individual turns green, you can use the seduce option under the Activities menu. You will find that the person will not turn down your approach and will embrace it instead.
Who can be seduced in BitLife?
Unlike popular opinions, you can only seduce a few people in BitLife. They are usually people in authoritative figures in the games. This list includes all the people who cannot be seduced in Bitlife:
Your Supervisor from your office circle
Any Politician like President
Mafia Bosses and other thugs
Government Officials like Superintendent
People linked with Religious Institutions
Are Seduction and Hook Up the same in BitLife?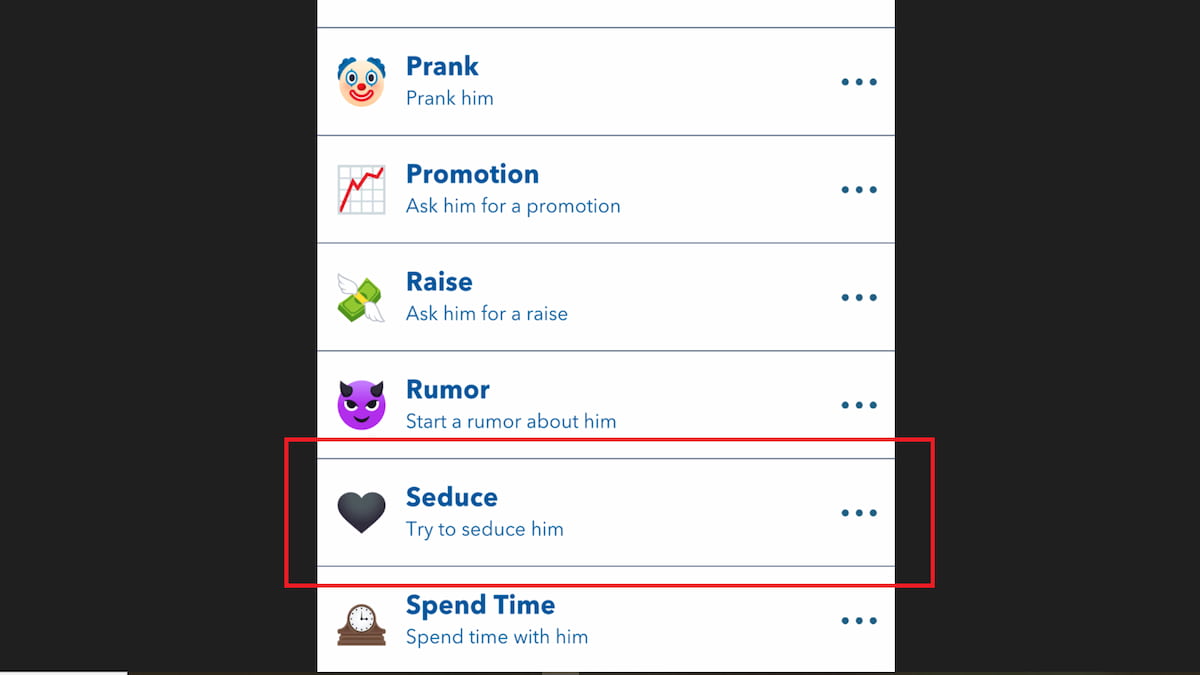 No, Seduction and Hook Up are completely different features in BitLife. As mentioned earlier, you can only seduce a few people in BitLife but can Hook Up with almost everyone in BitLife. Use the option necessary for you, depending on your challenge or objective.
For more on BitLife, check out How to make an enemy a friend in BitLife or How to make friends in Bitlife on Pro Game Guides.