One of the objectives of the Nine to Five challenge in BitLife is to get breast enhancement surgery for your character. For this, your character should be older than 18 years of age and must have at least $10K to $50K in their account.
How to get plastic surgery in BitLife
As mentioned earlier, you can get breast enhancement plastic surgery if you are above 18, which should be right around the time you graduate high school.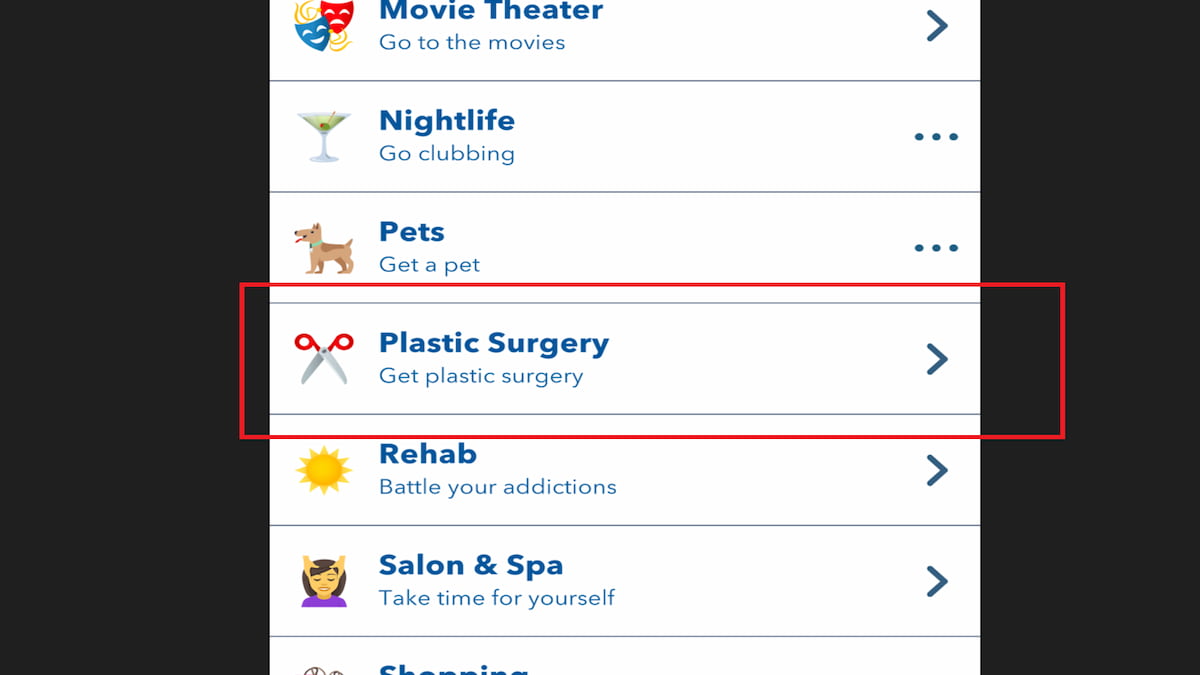 Once you are eligible, head to the main Activities tab and click on the Plastic Surgery option, then browse the listing and press the Breast Augmentation button. The game will provide you with a menu for choosing two doctors. Pick the one with the better rating so you won't face any complications resulting from the surgery in the future.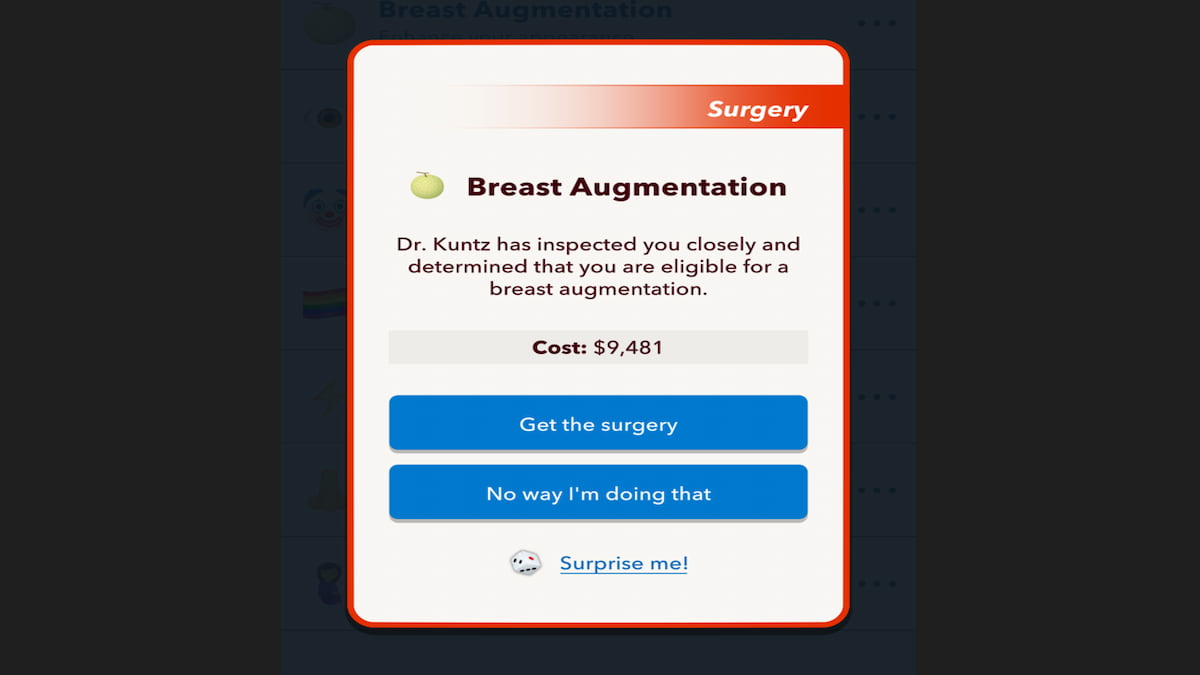 Pay for the surgery from your account and get done with the procedure. If you don't have enough money, you can ask for extra money from your parents, or your sugar daddy if you have one.
What are the benefits of getting breast enhancement surgery in BitLife?
Similar to the real world, getting breast enhancement surgery in BitLife will improve your overall aesthetics and sexual appeal, as there would be a significant leap in your Looks parameter immediately after the procedure. Using this, you can hook up with and seduce other men easily. Also, you can find matches like a Royal or Businessman much more frequently on dating apps. Use the newly acquired attributes to your advantage to complete other objectives in the current challenge.
For more on BitLife, check out How to become a Model in BitLife or How to get looks up in Bitlife Guide on Pro Game Guides.