One of the primary objectives of the Lucrative Lexicon challenge is to write a viral Facebook post. To finish this objective, you must join the Facebook social media platform after turning 13 and write at least two blogs every year till you get lucky.
How to join Facebook in BitLife
Before creating any viral content in BitLife, you must join Facebook. To do that, follow the given steps.
Reach the age of 13 by aging up your character.
Open BitLife and click on the Activities button.
Browse the list of available Activities and press the Social Media option.
Inside the Social Media section, click on Facebook and join the platform. Voila! You are now a member of BitLife Facebook.
Related: How to complete the Online Troll Challenge in BitLife
How to write Blog Posts in BitLife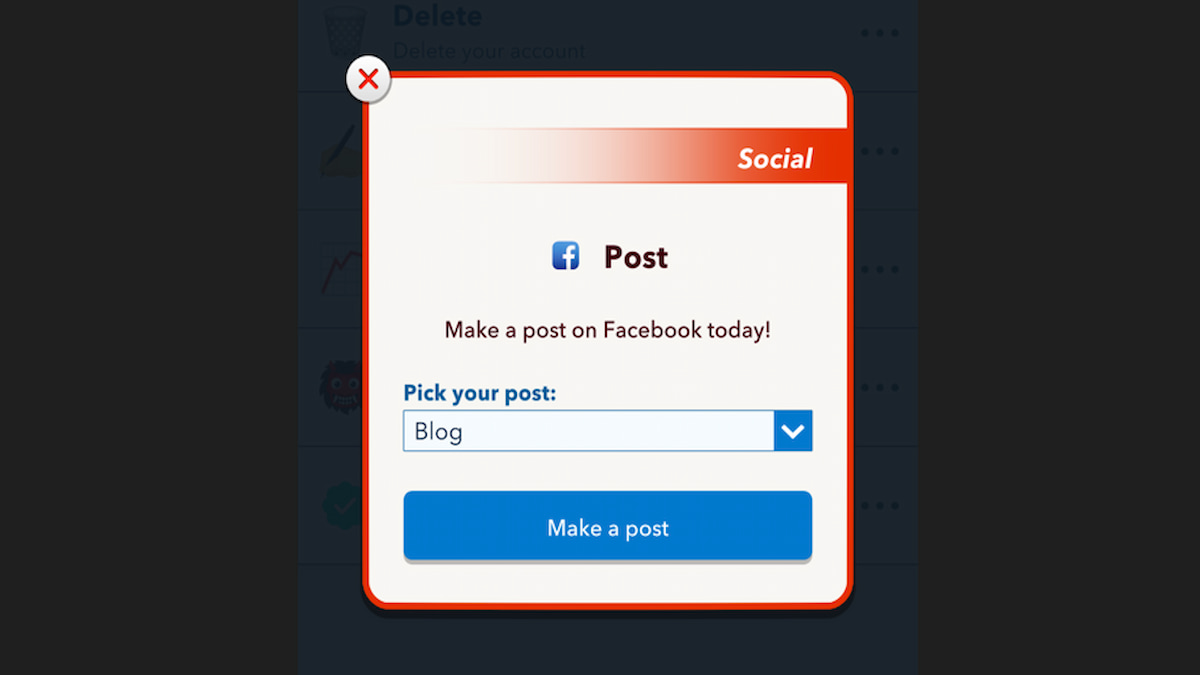 To write a blog post in BitLife, click the Post option under the Facebook Activity tab and choose the Blog option. The blog post will immediately go online. Additionally, you will also receive a statistical performance report of your blog post and the number of gained followers.
How to make your Blog Post go viral in BitLife
To make a post go viral, you must be famous on Facebook with hundreds of followers. So, try to post other stuff, like Dance videos, Challenge Videos, Sexy Pic, and Political videos, along with your regular blog post. Other content attracts people more than any boring blog post. Keep posting mixed content and farm followers. With time, one of your blog posts will go viral due to your popularity gained from other content, finishing the objective.
For more on BitLife, check out How to Amass a Million Followers in BitLife? or How to post 10 BitLife Videos on Youtube in BitLife? on Pro Game Guides.