There are a lot of job options in BitLife, but yet another has been introduced in the latest Investor Expansion Pack. While Stockbroker currently exists as a career in the base game, this DLC takes it to the next level.
What is the Stock Market in BitLife?
The Stock Market is a new update made primarily to support the Investor Expansion Pack. This pack can be purchased for USD$4.99 as an expansion for BitLife gameplay. The update that enables players to purchase the Stock Market pack was rolled out on December 12, 2022. Some players have reported waiting one or more days to receive the update on their end.
You can't participate in any new Stock Market features unless you've purchased the DLC. You can still apply and have the basic career path of Stockbroker that comes with the base game, though. While unconfirmed by Candywriter, some players have claimed that this includes those who have Boss Mode. It is unclear how Candywriter will continue to structure the cost of updates going forward.
Related: How to earn more than a million from hustle profits in BitLife
How to use the Stock Market in BitLife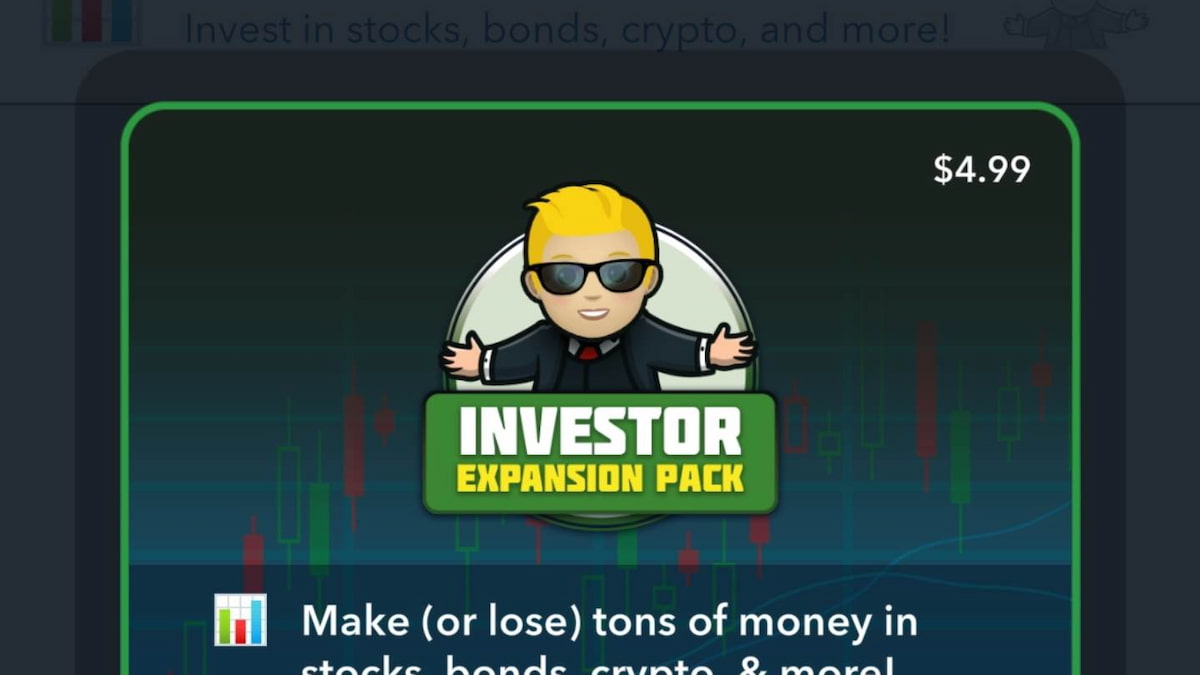 To use Stock Market in BitLife, you have two options. The low interaction, the base game version of the Stock Market, can be obtained as a career. To get to this career (which starts as Jr. Stockbroker), you should get a finance or accounting degree from a university, then apply for a job once you have your degree.
You'll need to purchase the DLC if you're looking for the highly interactable version of Stock Market gameplay. First, make sure your app is up-to-date. Then, enter the app and navigate to Settings, then Expansion Packs. Here you can purchase the pack and start your Wall Street dreams.
Want to read more about BitLife? If so, check out How to become a Scam Artist in BitLife on Pro Game Guides.