A great entry in the Souls-borne series of games, Bloodborne challenges the player in a big way much like the other titles from FromSoftware. Sometimes the challenges get hard very quickly, and levelling up is desperately in order. With that in mind, here is how to level up quickly in Bloodborne.
How to Level Up Quickly in Bloodborne
In order to get the upgrades needed to face more difficult foes, you are going to need Blood Echoes. If you have played Dark Souls before then you will be familiar with this concept but instead in the guise of Souls. Blood Echoes are dropped by enemies and need to be farmed so that you can pay for your upgrades as they are essentially a currency.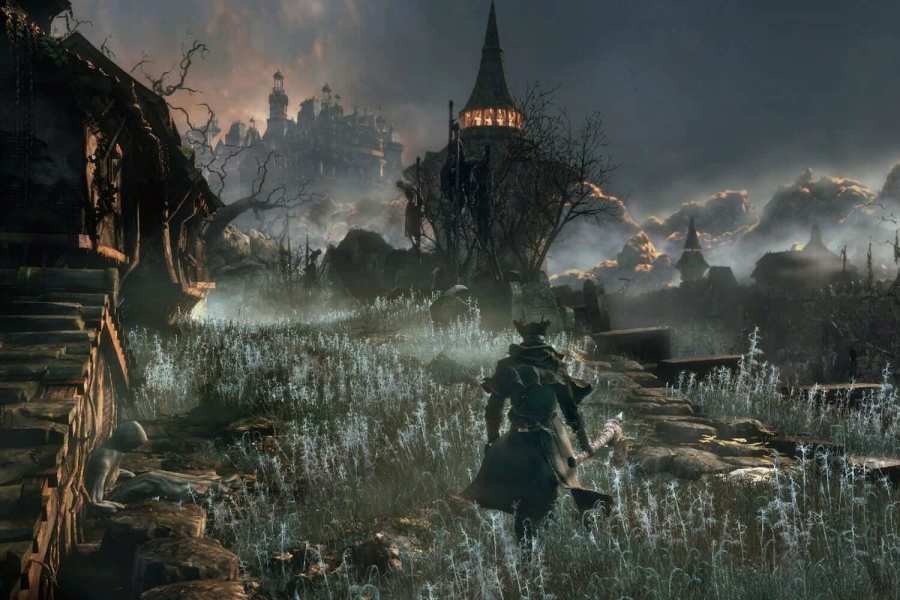 As with the other games from this series grinding is a major factor; and is the best way to be able to level up quicker. There are key levels which drop more Blood Echoes, meaning that you will get more bang for your buck by going back and slashing through certain parts of the game a few times.
There are a few places which are particularly good for farming, and although it can be time consuming your build will fair much better after you have increased some of your attributes. Note: pay careful attention from the start as to which attributes you want to focus on, as the cost will increase with each upgrade until you'll need thousands of Blood Echoes.
Central Yharnam
Head from Hunter's Dream (where you level up) down to Central Yharnam, fight anything you encounter along the way and then search for the area where you fight two Werewolves. Down the path from these enemies you should see a house. Attract the Werewolves' attention and lead them to the house. You will be able to seek refuge here but the enemies cannot enter.
Position yourself by the doorway and proceed to lunge at them, striking them and then retreating back so that they cannot attack you. Repeat this tactic until they have fallen and then collect the Blood Echoes. Once you have done this you can then repeat the process again until you are satisfied.
Related: Demon's Souls PS5 How to Level Up.
Lecture Building 1st Floor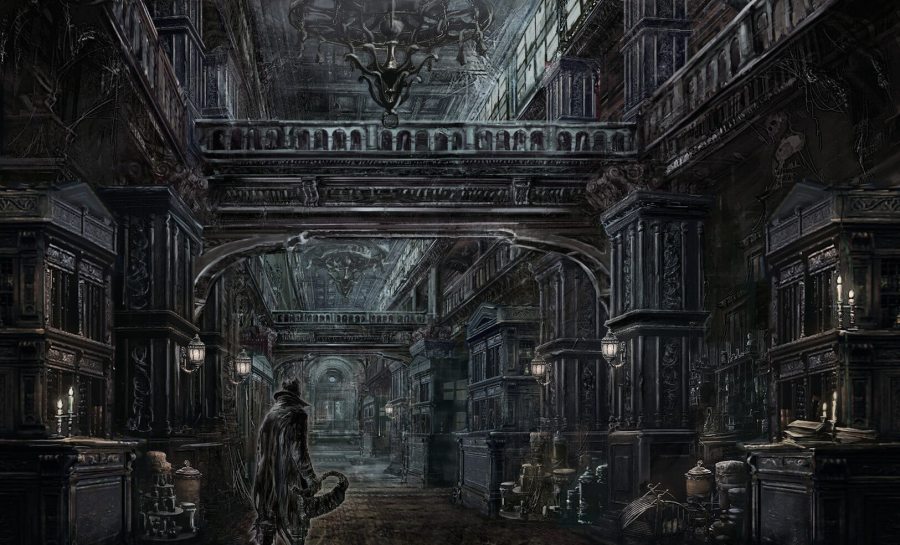 If you have made it past the Advent Plaza and been killed by the Lesser Amygdala whilst holding the Tonsil Stone then you will be able to reach the first floor of the lecture building. There are two lamps here meaning that there are two respawn points.
Farm the Slime Scholars on this floor and respawn back in at one of the lamps to start the process over again. Slime Scholars have quite long reach, so the backstepping from the previous step is less effective. Make sure to dodge side to side instead to minimize the damage risk.
Mergo's Loft: Middle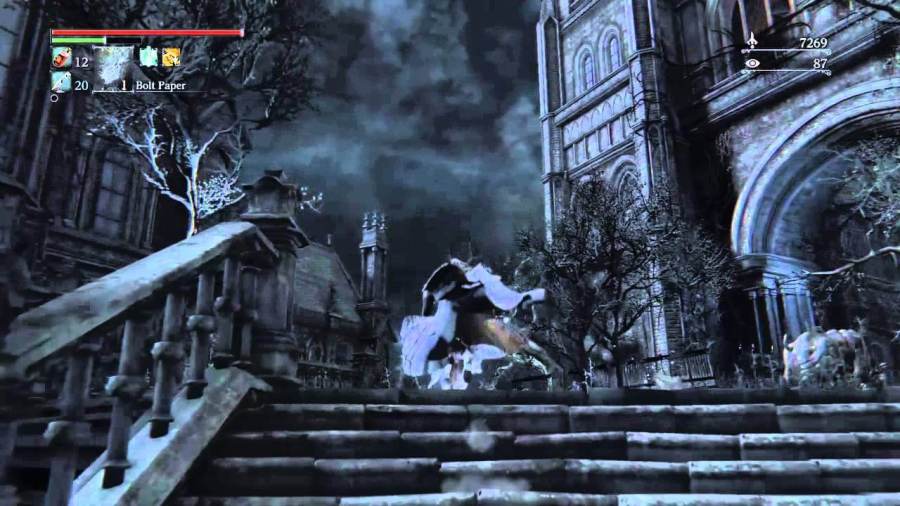 This area is accessible after defeating Micolash, Host of the Nightmare. For this area you will be farming Eyeball Pigs (yum) and Shadows of Yharnam. The Shadows here are not boss versions, but are still quite tricky to fight so make sure you have scoped out the lamps just in case they get you a few times.
Other than that, the area drops a lot of Blood Echoes, so this is a good one for grinding through a few times as you should be able to collect a good number of them for levelling up.
Multiplayer
Not everyone will have this ability, however, if you happen to have an OP friend (over-powered) that will go through the boss battles with you again then you can farm the bosses to get large amounts of Blood Echoes as well. Of course you will want to help out to keep your techniques sharp, but this is a good way to spend a little less time farming, even though it can be a little more challenging.
There are more locations in the game where you will find some sizeable Echo drops, but these are three of the most bountiful to get you started if you are finding levelling up hard!
Need some more Souls-borne advice? Check out the best armor in Demon's Souls.