Our Borderlands 3 Sanctuary 3 Guide takes a detailed look into what will be the main hub for Borderlands 3! Sanctuary was a city, then it was a floating city, and now it is a space ship. This new main area of the game will feature a lot of characters you've grown to love in the past, as well as various vending machines, a players quarters, and other rooms that will help you along your journey!
The Sanctuary 3 is going to be the main hub where you will interact with well-known characters, sell and retrieve loot, and store your extra items. There's a lot going on here and many places to explore. The ship will also be your means of traveling across the galaxy to the many planets where the Borderlands 3 story will take place!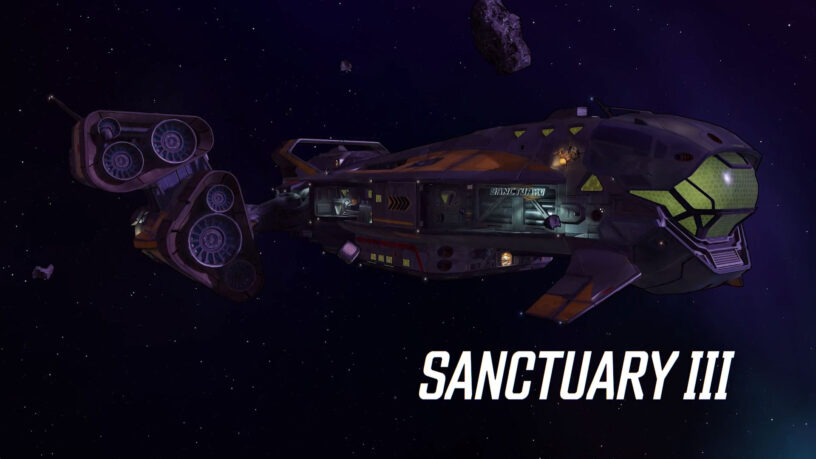 Sanctuary 3 Rooms & Areas
You can watch the livestream video that takes us through the Sanctuary 3. If you'd like just the details, I've pulled all of those out with screenshots below the video.
Vending Machines
There are two vending machines you can interact with in the beginning area of the ship where you spawn. The first one you'll recognize if you've played Borderlands before and is the Quick Change station. You can use this to change out your head, skin, color, emote, ECHO Theme, and even RESPEC. The second machine is a Lost Loot vending machine. This will collect any loot you've accidentally left behind during your questing! This is especially nice for stuff that you might've missed, or if it was in an unreachable location.
Quick Change Station
Lost Loot Machine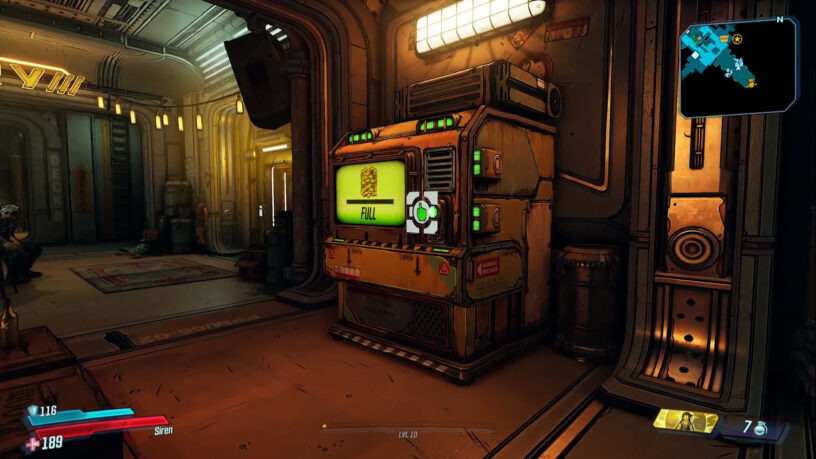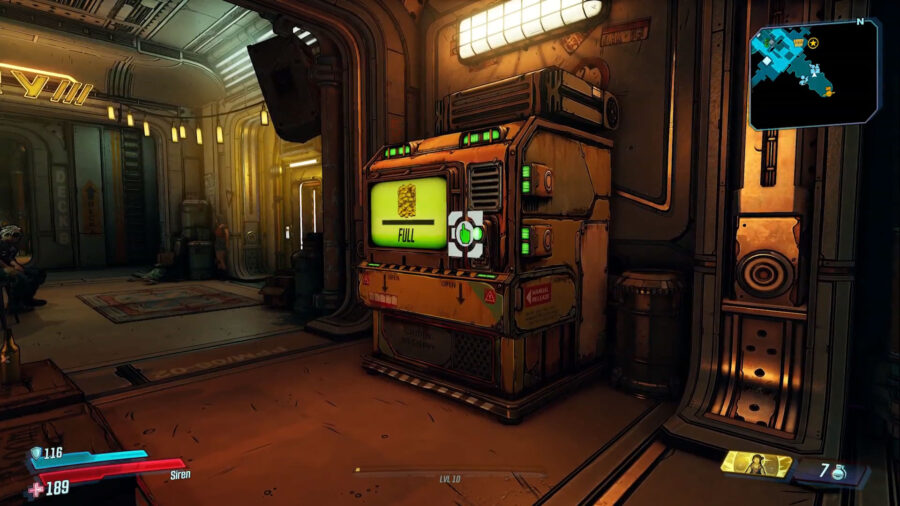 Player Quarters
This area has some customization options that you can do. You can place items you find in the world in this room, and the default design of it will be based on your current class. There's also a bank vault in this room where you can store items for safe keeping.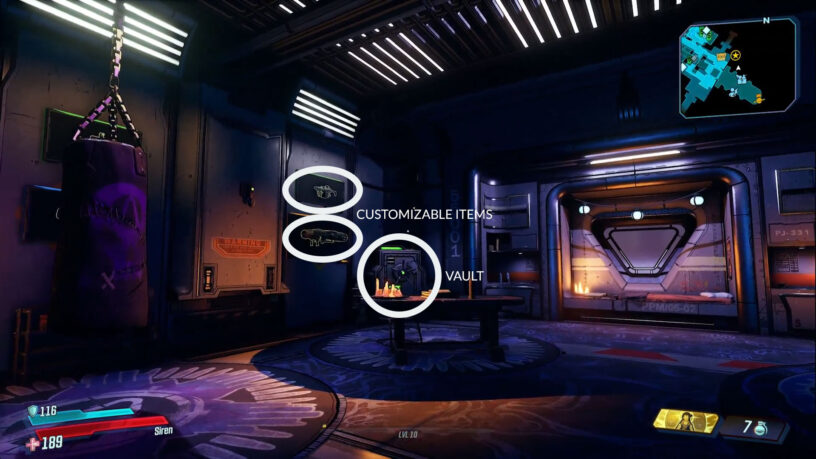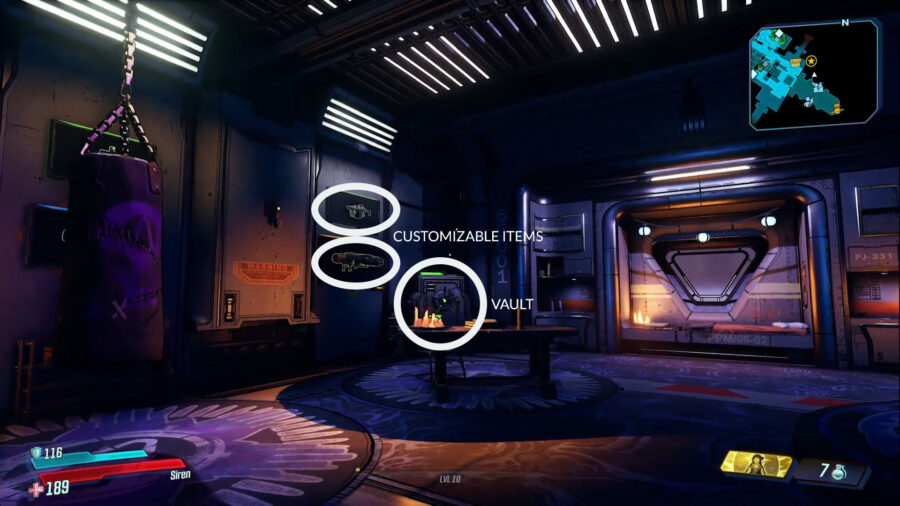 Golden Chest
If you've been collecting Shift Codes then you will likely have some gold keys to your name. You can use those keys at this Golden Chest to hopefully get some pretty sweet loot.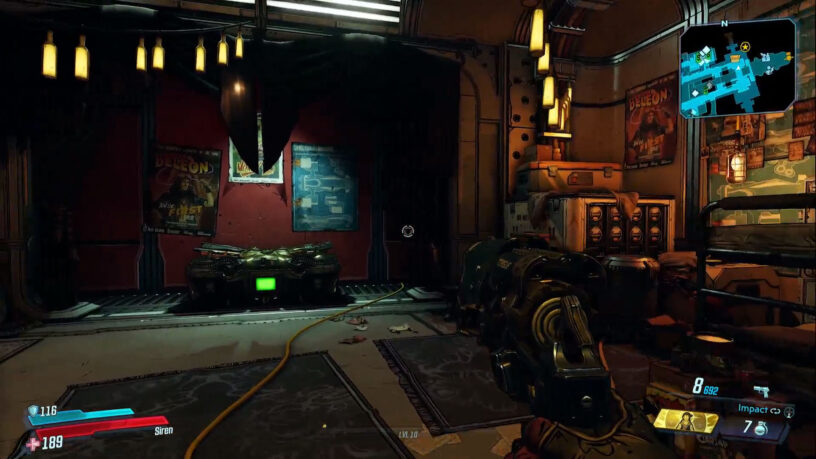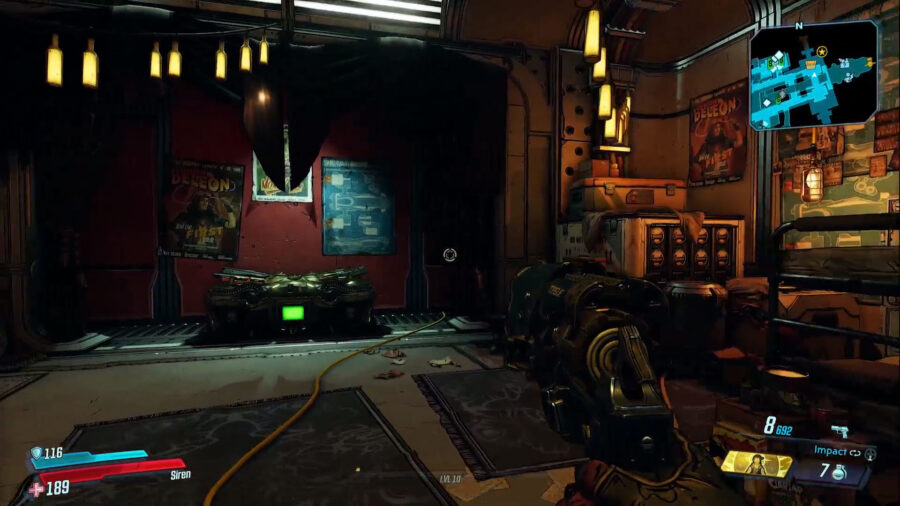 Marcus Munitions
Now in Borderlands 2 you could purchase guns from Marcus, but in Borderlands 3 you will be able to purchase your storage deck upgrades for each of your weapons, backpack, and wallet. These used to be purchased with eridium, but it looks like they have something else in store for that now. There's also an ammo and guns vending machine in this area, as well as a shooting range in this room, so you can fire off some of your new guns.
Moxxi's Bar
Just like in Borderlands 2 you will be able to head to Moxxi's Bar and gamble away some of your hard earned cash at the slot machines. These have the possibility to reward you with new skins, heads, various cosmetics, and cash! You can also receive a live grenade, so be careful! There's also a purple slot machine that could take eridium, but it wasn't featured in the gameplay preview. You can also tell that the purple machine contains different prizes than the gold one.
Infirmary
If you need some healing from a vending machine, then Dr. Zed's Meds is available in this room. Dr. Zed himself, however, is not here and instead Tannis is in this room.
Bridge
The Bridge is going to be one of the most important areas of the Sanctuary 3. You can choose your travel destination from here and interact with Lilith. Prior to Borderlands 3 we were limited to the world of Pandora, but now we will be able to travel across the galaxy to other worlds!
Hammerlock's Room
Hammerlock has his own room and in it you will find a bunch of empty trophy mounts that are waiting for you to fill. These will likely be side quests from Hammerlock, where he'll be sending you out across the various planets in search of large beasts to add to the collection in this room.
Vehicle Area
There wasn't much said about this area other than this will be where we can see the vehicles we've collected, and also access planets when we are in orbit.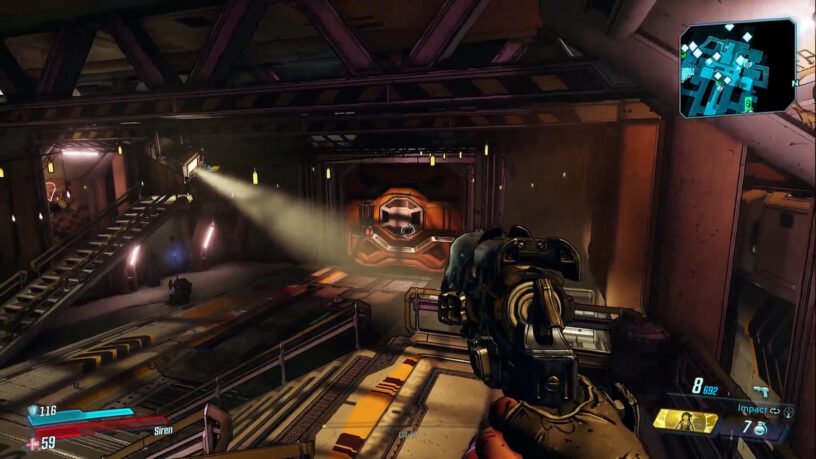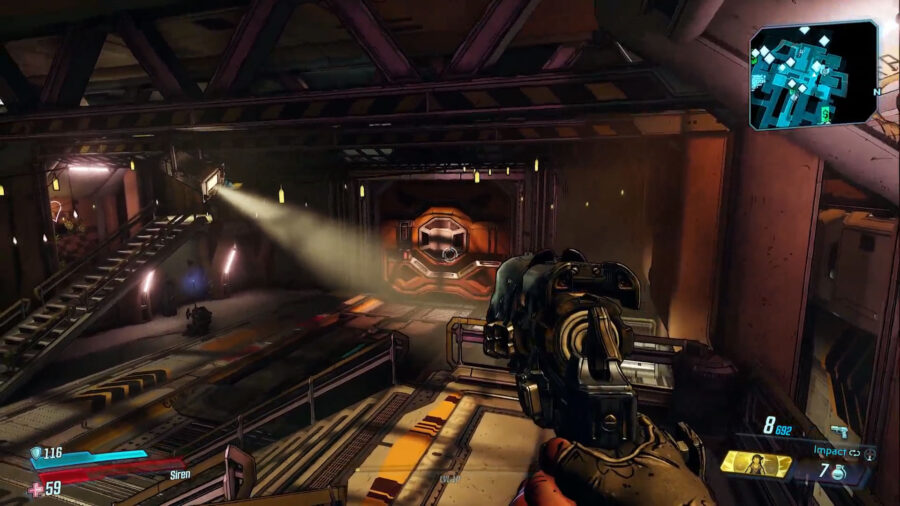 The Black Market (Crazy Earl)
It looks like the Black Market is back but you won't be purchasing inventory upgrades this time. It is currently unclear what he will be selling, but we know for sure he'll be taking all of your eridium off your hands.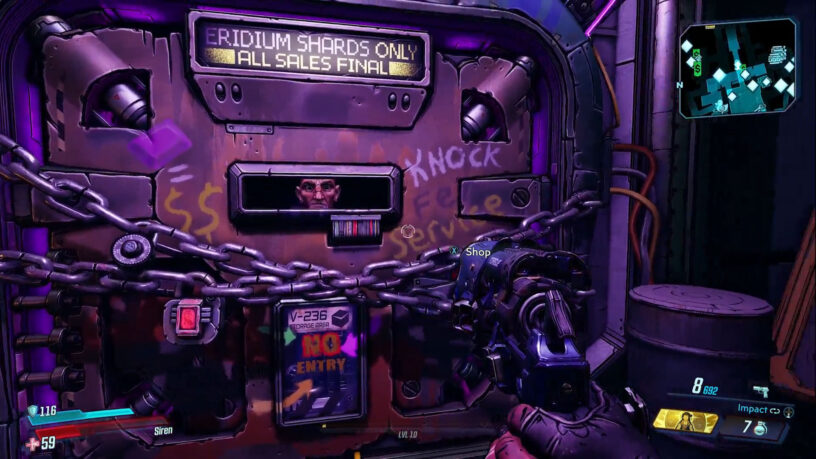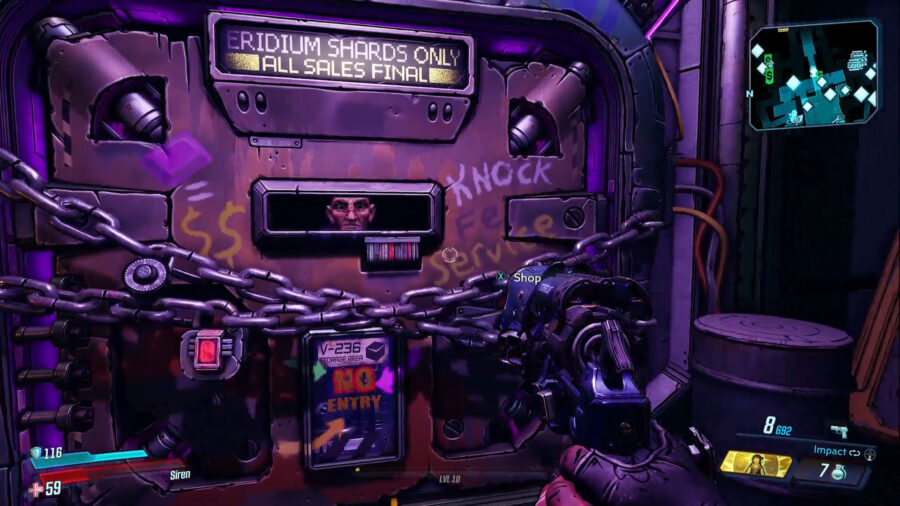 Veteran Vending Machine
Right next to The Black Market is a "Veteran Rewards" vending machine. We aren't sure what this sells just yet, but it's new and will likely take eridium.
Clap Trap's Room
You might want to think twice before checking in on old Clap Trap! You never know what he might be up to in there.