The first DLC for Borderlands 3 has been officially announce and it's called, Moxxi's Heist of the Handsome Jackpot! We've got information on the release date, as well as a bunch of details on what to expect from this brand new addition to the game.
Moxxi's Heist of the Handsome Jackpot Release Date
Moxxi's Heist of the Handsome Jackpot is set to release on December 19th, 2019. This is a paid DLC if you don't already own the Season Pass or the Super Deluxe Edition of Borderlands 3. It's a major content addition, but if you don't have the cash for it you still can look forward to the Takedown at Maliwan's Blacksite that is free!
Pricing
This DLC comes with the Season Pass and the Super Deluxe Edition of the game if you already own that. If you just have the Standard or Deluxe Edition, then it is unclear if it will be sold separately. You can currently purchase the Borderlands 3 Season Pass for $49.99 USD if you already own the game.
Scenario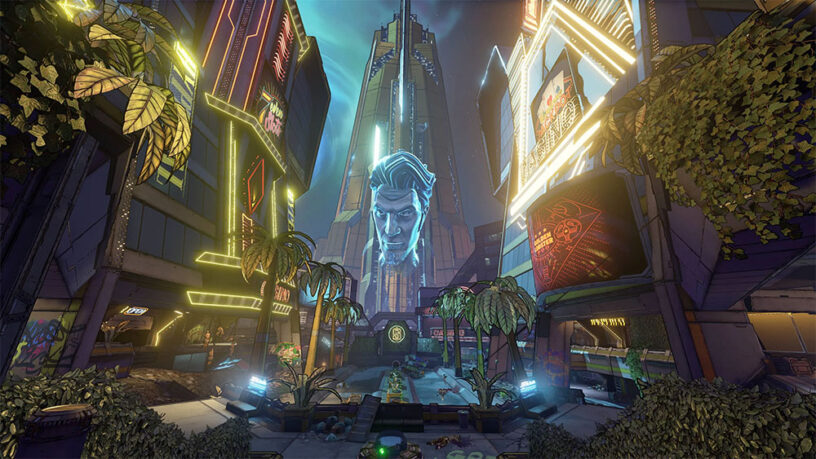 It looks like you are teaming up with Moxxi and her team to battle your way through Handsome Jack's casino to reach a safe that will be filled with Eridium, cash, and all-new Legendary Loot!
New Stuff
There's going to be a bunch of new enemies to fight, and some old familiar Hyperion fiends that were leftover from Handsome Jack's reign. You will be able to get new Legendary weapons and gear, as well as grab some new cosmetics like Vault Hunter Heads & Skins, Weapon Trinkets, an ECHO Device Skin, and new Emotes.
Here are some of the new enemies you'll encounter:
Here's a look at some of the new cosmetics that were featured in the trailer:
Trailer
Here's a look at the reveal trailer for the DLC: