We're taking a look at how to solve Braindom Level 11! In this one, we're required to figure out which of the three books is the actual law book. These can be a bit confusing, but never fear because we'll teach you exactly what you need to know to answer this puzzle in Braindom.
Braindom Level 11 Puzzle
Which one of the three books is the law book? Well, we have three different colored books with different circular shapes inside of them. There's no obvious way to tell which the correct one is.
Hint: Use the word of law to help answer the puzzle.
Braindom Level 11 Answer
The answer to Braindom level 11, is that you need to drag the word "law" from the question at the top onto the blue book below. Just tap and hold on the word law, and you can drag it towards the blue book. It will automatically be placed there, and you will then have completed the puzzle!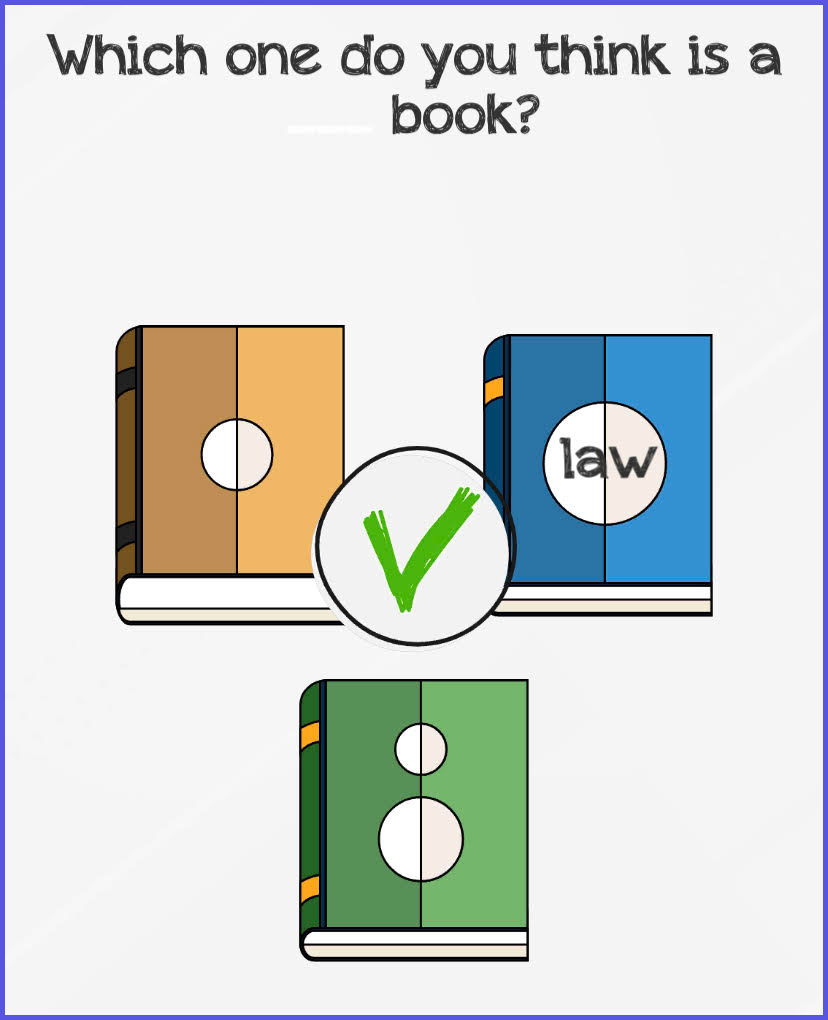 Braindom will sometimes change the puzzle levels, so if this one is not the current question for this particular level then please leave us a comment below so we can add the correct puzzle and solution!