We're taking a look at how to solve Braindom Level 158! In this one, we're required to figure out why the car battery is flat and help them to get the car running. These can be a bit confusing, but never fear because we'll teach you exactly what you need to know to answer this puzzle in Braindom.
Braindom Level 158 Puzzle
We've got one car with its hood up and one car with a door open. The two drivers can't figure out how to get the car battery to jump, so we're going to need to help them out!
Hint: Figure out a way to connect the two batteries together!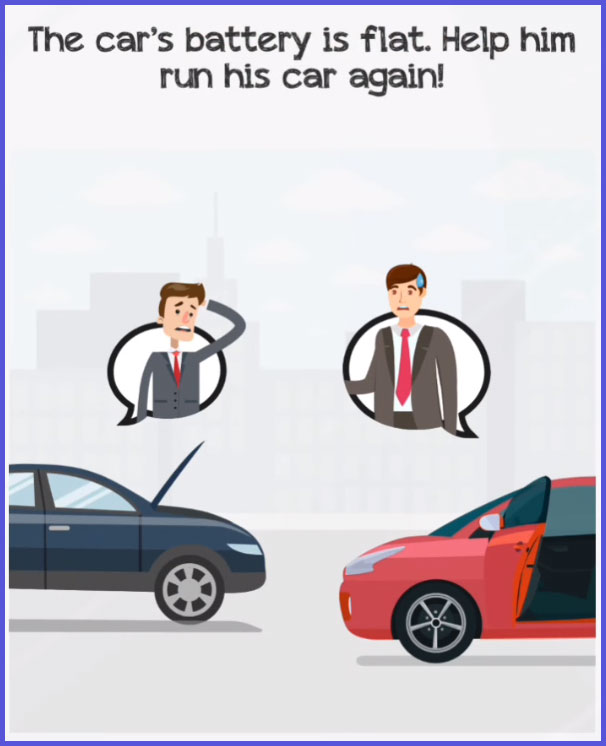 Braindom Level 158 Answer
To answer Braindom level 158, you will need to first pop the hood on the red car. This can be done by tapping on the interior of the car where the door is open. Once you've opened up the hood, you can then draw a line from the blue car's open hood to the red car's open hood area. That will connect the two car's batteries, and you can then jump start the car!