We're taking a look at how to solve Braindom Level 166! In this one, we're required to help entertain the cat. These can be a bit confusing, but never fear because we'll teach you exactly what you need to know to answer this puzzle in Braindom.
Braindom Level 166 Puzzle
There is one bored cat that is for some reason stuck in a tube that we need to entertain. We have two things that are supposed to be used for this purpose. We've got a wind-up mouse toy, and we've got what appears to be fish crackers.
Hint: We need to get this cat moving, maybe one of the items can help?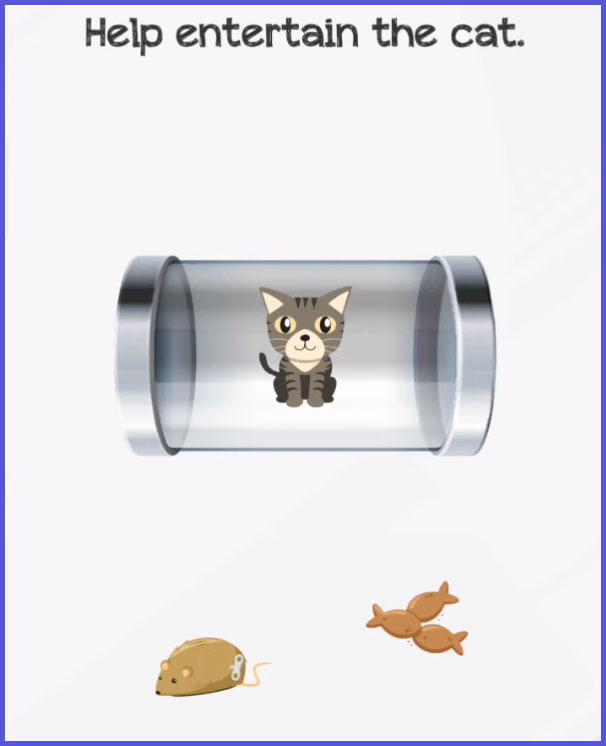 Braindom Level 166 Answer
To answer Braindom level 166, you will need to use the fish cracker item to entertain the cat. You might have tried waving it around in front of the cat, but what you actually need to do is bring it to the side of the container and have the cat run to it. Once they have run to one side, then you can bring it to the other side and they will follow it. Do this a couple of times to complete the puzzle!