Type 100 Submachine Gun in CoD: Vanguard is an effortless weapon. The base weapon has overwhelmingly good accuracy, control, and fire rate. Paired with the right attachments, it sits amongst the best SMGs in the game.
This guide highlights the best Type 100 SMG loadout in Vanguard. Although you can customize the weapon for any desired feature, the build mentioned below focuses on boosting the mobility of the SMG even further.
Best Type 100 Loadout Vanguard
Muzzle - Recoil Booster
Optic - Slate Reflector
Stock - Warubachi Skeletal
Underbarrel - SMLE Pistol Grip
Magazine - .30 Russian Short 30 Round Mags
Ammo Type - Subsonic
Rear Grip - Fabric Grip
Proficiency - Gung-Ho
Kit - Quick
Related: Best PPSH-41 Loadout and Class in Call of Duty: Vanguard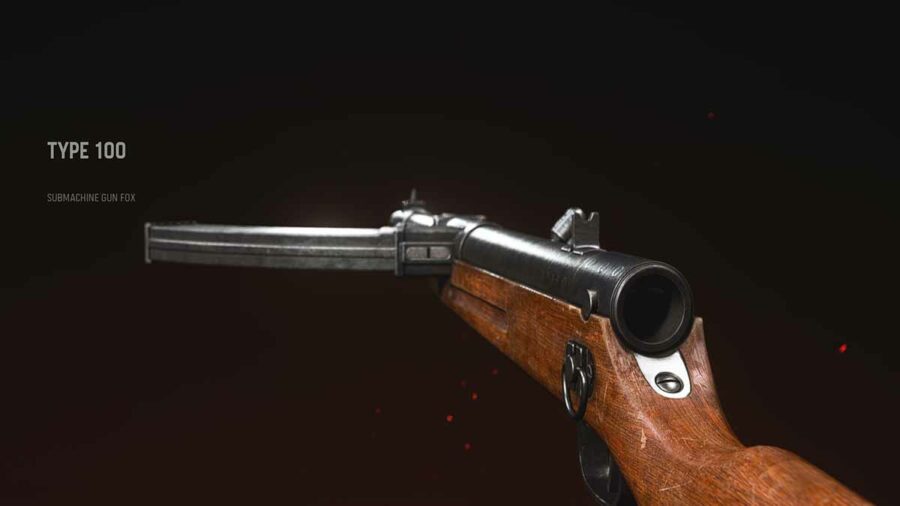 This is our recommendation for the best Type 100 attachments in CoD: Vanguard, but feel free to customize these according to your preference. Since this gun is already the most accurate in its class, it's advisable to fixate more on the speed and mobility stats.
While the .30 Russian Short 30 Round Mags are crucial in boosting the bullet velocity, range, and damage of the weapon, they hurt the accuracy, fire rate, and movement speed. Regardless of these downgrades, the Type 100 still performs exceptionally well. But if you are uncomfortable with the cons, you may switch to 8mm Kurz 40 Round Drums magazine.
Moreover, barrel attachment isn't entirely necessary for a mobility-centric Type 100 class, but you can opt for something like the Warubachi 134mm Rapid to increase fire rate. Gung-Ho perk eliminates the sprint-to-fire time penalty. However, some may prefer Vital proficiency, which imparts headshot damage to the upper body area.
Stay tuned to Pro Game Guides for more Call of Duty: Vanguard content. In the meantime, head over to our article on – Best Combat Shotgun Loadout and Class in Call of Duty: Vanguard.