The Caved In mission for Tier 4 White Lotus Faction has been fixed with the recent Call of Duty: Warzone 2 DMZ update. Players can now complete this mission to unlock a unique operator skin and the Tier 5 missions. Here's a detailed guide on how to complete the Caved In mission in DMZ.
Caved In White Lotus DMZ Mission
Enter the riverside caves in Sattiq Caves by boat.
Loot and extract the Smuggling Records from the riverside caves.
Place Sensitive Documents at the original location of the Smuggling Records in the same deployment.
Where to find Sensitive Documents in DMZ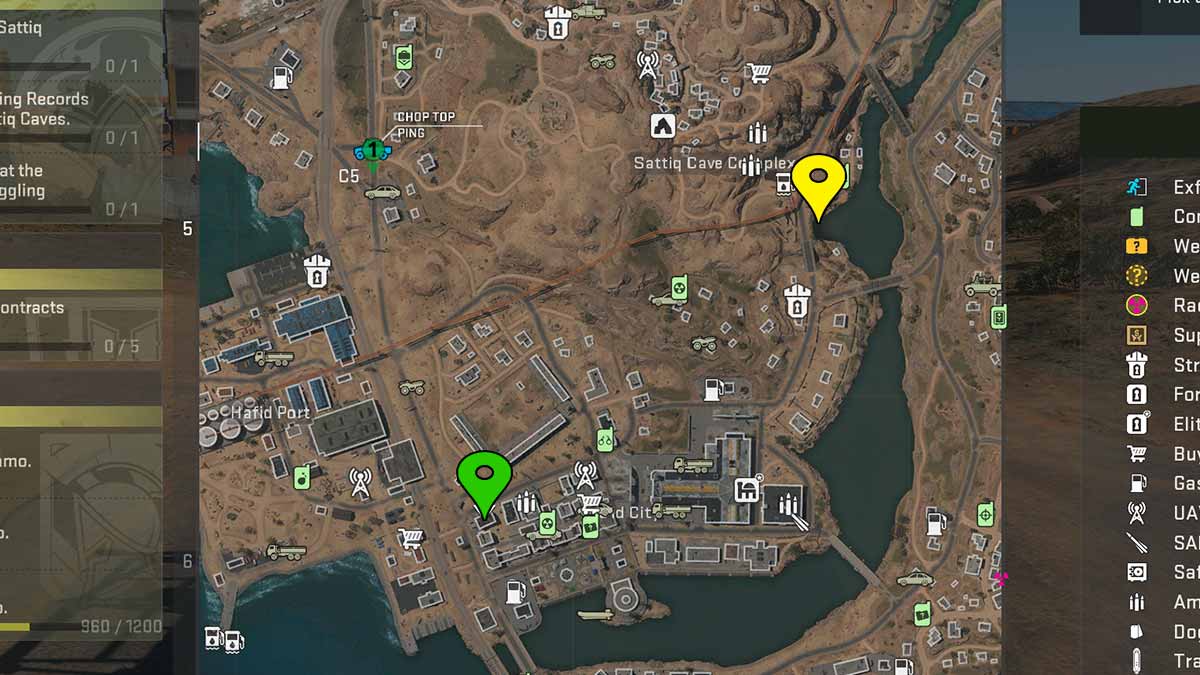 The first objective tasks you to enter the riverside caves in Sattiq Caves Complex, which the yellow marker has marked on the map above. But before going there, you'll need to acquire Sensitive Documents. This is a rare item that can be easily found inside banks and sometimes inside police stations across Al Mazrah. You can loot the Sa'id City Bank for Sensitive Documents, shown by the green marker on the map image.
Related: Weapons Chase DMZ Mission Guide
How to enter the riverside caves in Sattiq Caves by a boat
Once you've looted the Sensitive Documents, acquire the closest boat and head to the riverside caves in Sattiq Caves Complex. You need to drive your boat through the opening as indicated by the yellow marker in the first image. Alternatively, you can park the boat outside the entrance for a while, head inside the cave via the second entrance (indicated by the green marker), and eliminate the guards beforehand. Then you can go back to your boat and enter the caves without taking much damage. As shown in the second picture, park your vehicle at the Gas Station and make your way to the shack highlighted by the marker.
Wheer to find the Smuggling Records in the riverside caves in Sattiq Caves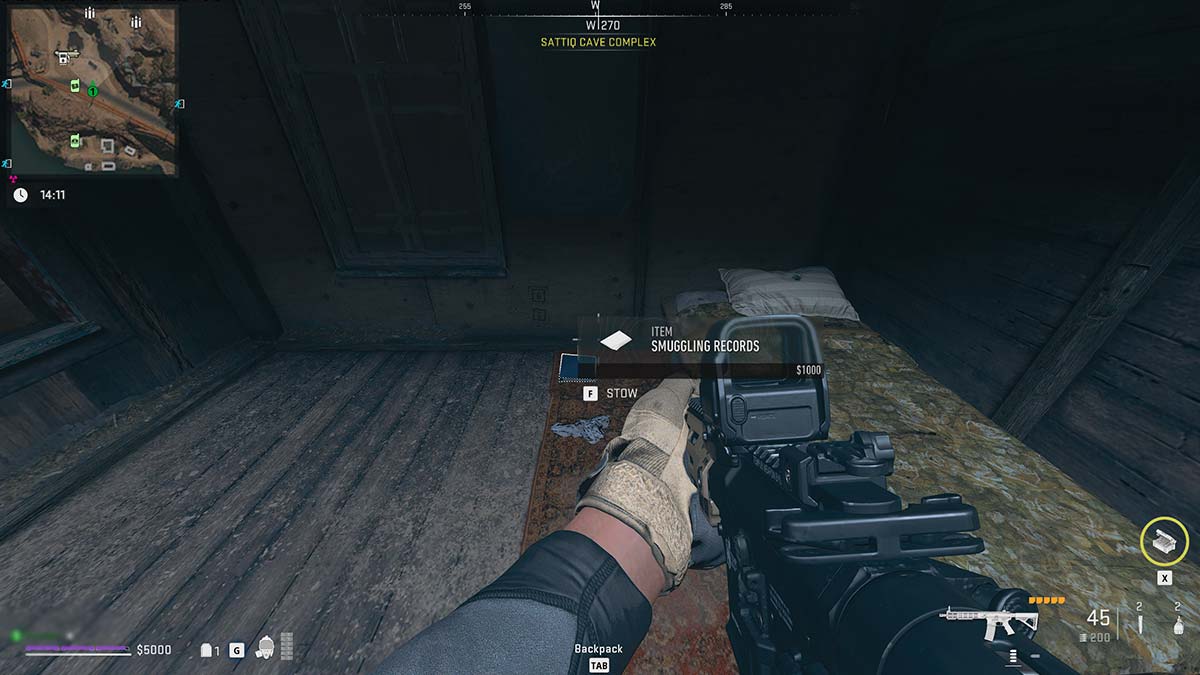 Inside the aforementioned shack, you'll find the Smuggling Records document folder lying on the floor. Once you stow it in your backpack, a prompt will appear to place the fake documents. Press the interact button to deposit the Sensitive Documents you previously retrieved from the Bank. Now, all you have to do is extract from the DMZ with the Smuggling Records in your backpack. This will complete the Caved In mission and unlock the White Lotus Tier 5 Faction Missions and the exclusive Anti-Medic operator skin for Zimo.
Stay tuned to Pro Game Guides for more Call of Duty: Modern Warfare 2 and Warzone 2 content. In the meantime, head over to our article on Top 4 Meta Weapon Loadouts in Warzone 2 Season 1.