Crown's Eye is a Tier 3 Crown Faction mission in Call of Duty: Warzone 2 DMZ. For this mission, players are required to infiltrate the Core Room of Building 21 and place a Tactical Camera inside it.
How to complete the Crown's Eye mission in DMZ
Setup a Tactical Camera in the Building 21 Core Room.

Extract in the same deployment.
How to setup a Tactical Camera in the Building 21 Core Room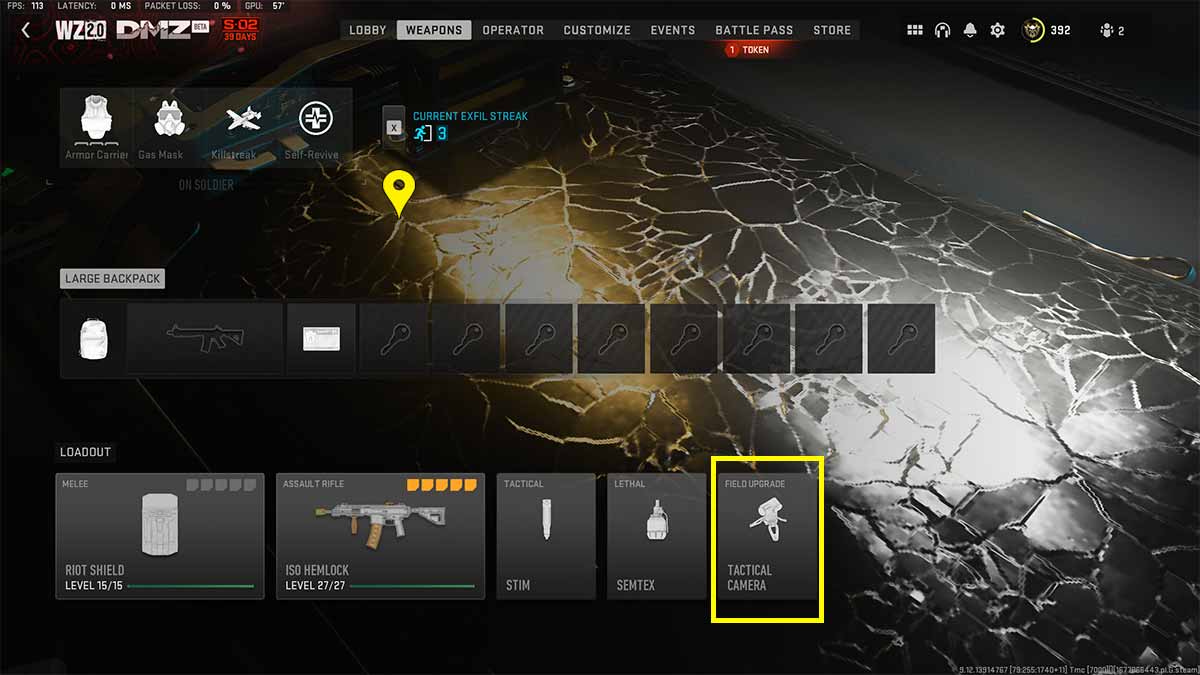 Before even getting into a match on the Building 21 map, edit your loadout and make sure that you've equipped the Tactical Camera field upgrade. Use the DRC Building 21 Access Card in your inventory to get inside the highly secure facility. Building 21 has three floors and four staircases on the four corners of every floor. Now, the location where you need to set up the Tactical Camera is on the third floor of the facility that you can access using the A3, B3, C3, and D3 staircases.
Related: The Transporter DMZ Mission Guide – Close Tunnel near Zaya Observatory and Supply Site at US Embassy
Once you've arrived on the third level, you may encounter the bosses of Building 21, the Wheelson and Velikan with Grenade Launcher. Either take them out strategically or steer clear. The Core Room can easily be spotted as it pops out from the corridor and is protected by bulletproof glass. There's only one access point to this room, which you can see in the first and second images above.
Unlock the two white doors with the DRC logo and you should be inside the Building 21 Core Room. There will be some armored and Riot Shield wielding Shadow Company guards protecting the area. It's your call if you want to take them out or not. Throw and plant the Tactical Camera you brought anywhere inside the Core Room and the first task of the Crown's Eye mission will be over. For the final task, you need to extract from an active exfil elevator on the map.
Stay tuned to Pro Game Guides for more Call of Duty: Modern Warfare 2 and Warzone 2 content. In the meantime, head over to our article on Lachmann Weapons Testing DMZ Mission Guide.