Ashika Island, the most recent Call of Duty: Warzone DMZ map, is filled with secrets that players can discover while exploring. If you find a key to a locked space as a random loot item while exploring the map, you should go visit it for gear, and weapons. This guide mentions where you can use the Floatsam Cargo Cache Key in Warzone 2 DMZ.
Floatsam Cargo Cache Key Location DMZ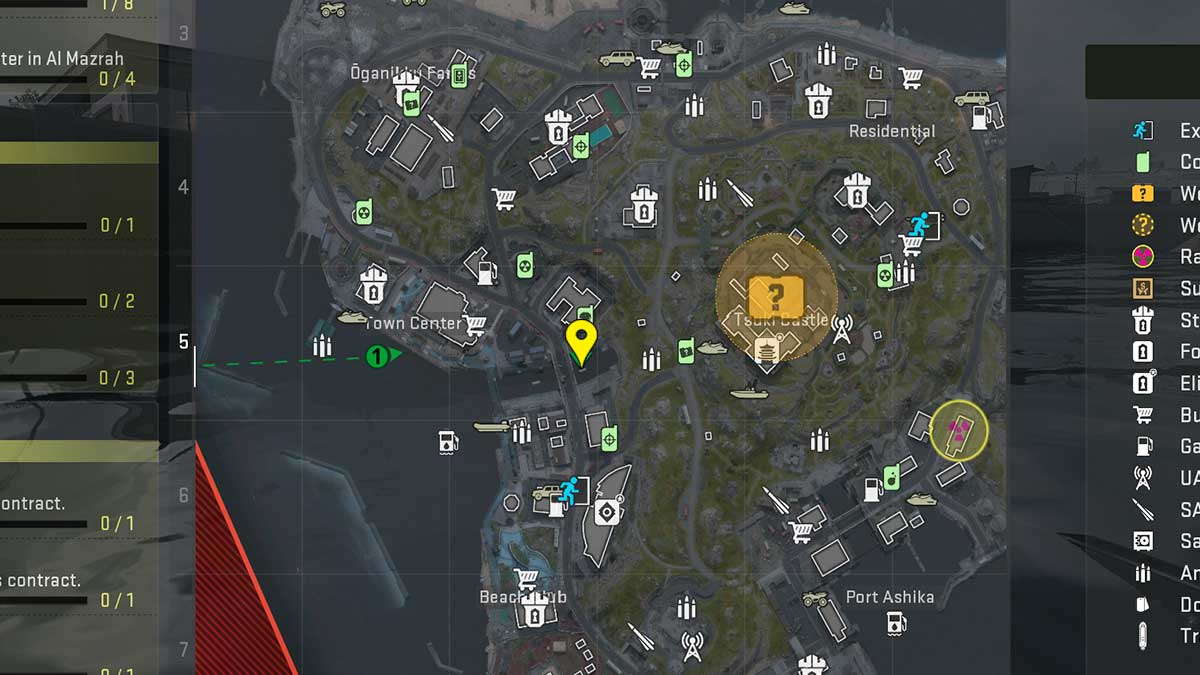 The Floatsam Cargo Cache is a locked supply crate located in the water channel between the Town Center and Beach Club POIs on Ashika Island. At the location marked on the map above, you'll find a submerged white cargo container. Swim to the container and dive into the water to access the Floatsam Cargo supply crate and the loot inside.
This water channel leads to the Waterways section of the map underneath the Tsuki Castle and is heavily guarded by Shadow Company AI soldiers. Therefore, you should proceed carefully while trying to access the Floatsam Cargo Cache. The supply crate may contain random loot items and even something valuable if you're lucky.
Stay tuned to Pro Game Guides for more Call of Duty: Modern Warfare 2 and Warzone 2 content. In the meantime, head over to our article on DMZ Farmer's Lunchbox Key Location – Warzone 2.