In Call of Duty: Warzone DMZ, locked spaces and caches give players the opportunity to acquire high-tier loot and gear. Although the loot you find inside these secret stashes isn't guaranteed to be good, it's best to check them out if you're looking for better gear and more money. This guide mentions the location of the locked crate that you can open using the H.M.S. Shipwreck Cache key, which you can acquire by looting or killing HVT enemies.
HMS Shipwreck Cache Key Location DMZ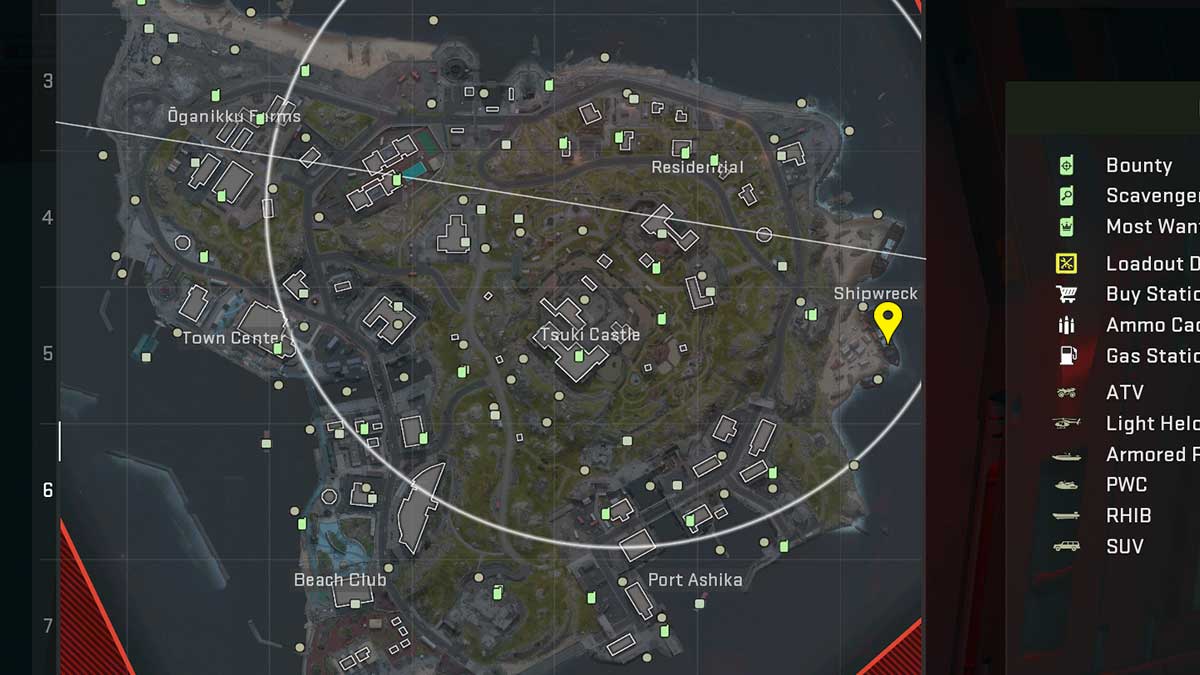 The HMS Shipwreck Cache key unlocks a supply crate located at Shipwreck on the Ashika Island DMZ map. This POI is situated on the eastern edge of the island where you'll find two sunken boats off the coast. The HMS Shipwreck Cache can be found submerged next to the white shipping container on the southern boat.
The four item slots inside the supply crate may hold a journal, document, key, and probably some other valuable item such as Gold Bar or Gold Skull. If you have a key to this loot cache, it's advisable that you visit it as you get something useful from it. While making your way to the shipwreck, beware of any nearby enemy squads and Shadow Company soldiers guarding the location.
Stay tuned to Pro Game Guides for more Call of Duty: Modern Warfare 2 and Warzone 2 content. In the meantime, head over to our article on DMZ Waterways Dead Drop Location – Warzone 2.