Missions in Call of Duty: Warzone DMZ get more complex and difficult as you reach higher tiers. Flyboy is a Crown Tier 4 mission that tasks you to kill AI soldiers and real players while sitting in a chopper. The mission is very challenging, however, there are various ways of approaching it. And yes, it can even be completed playing solo.
Flyboy Mission DMZ
Kill 14 enemies from a helicopter in one deployment.
Kill 3 Riot Shield enemies from a helicopter.
Kill 5 operators (real players) from a helicopter.
Where to find a helicopter in DMZ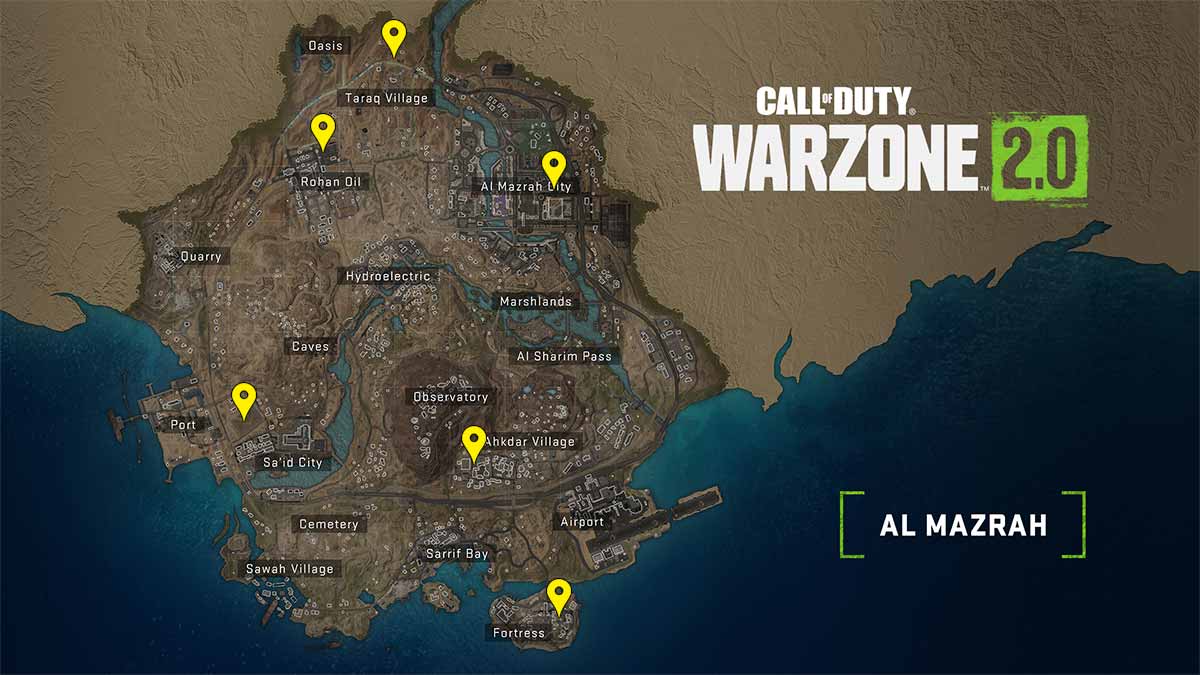 Helicopters spawn only on the Al Mazrah map, hence this mission can't be completed on Ashika Island. Generally, only one Light Helo will appear in every match and you should go for it as soon as you deploy so that enemy players don't get it first. The most prominent Light Helo spawn points include Akhdar Village, Sa'id City, Al Mazrah City, Al Bagra Fortress, Rohan Oil, and Taraq Village.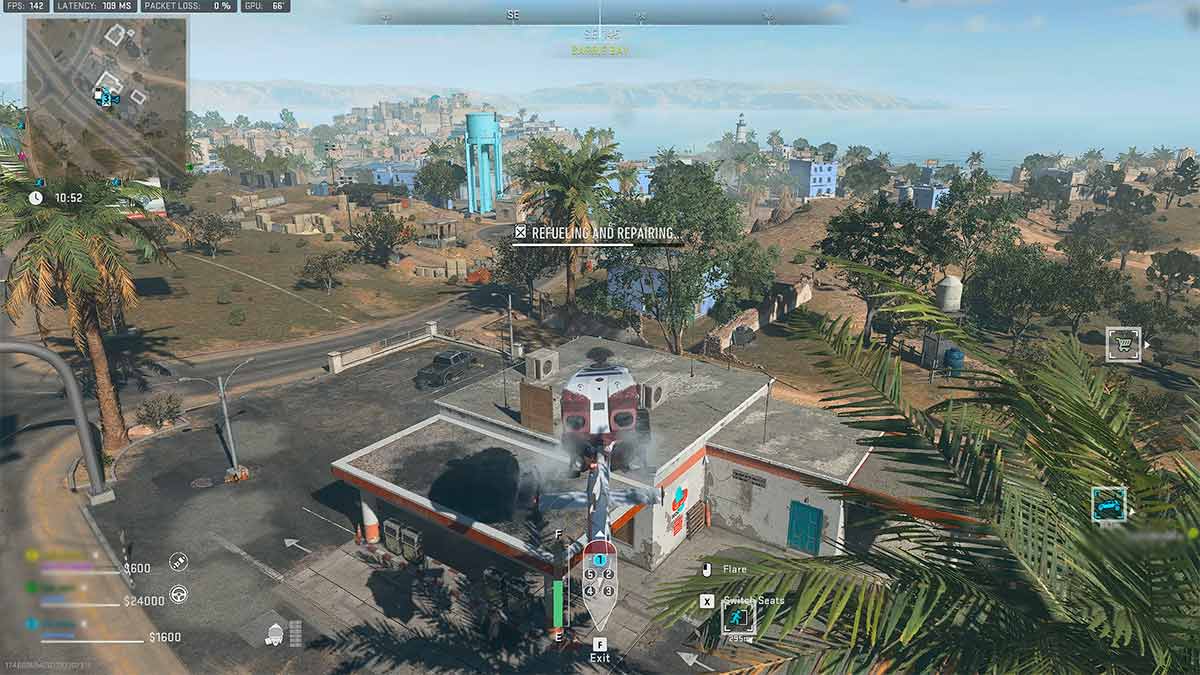 Another thing to note here is that you should try and keep your chopper's health above 70 percent. Whenever required, visit a gas station where there are no bots and repair the vehicle by simply hovering over it. You can also carry gas cans to refuel the helo on the go.
How to kill enemies from a helicopter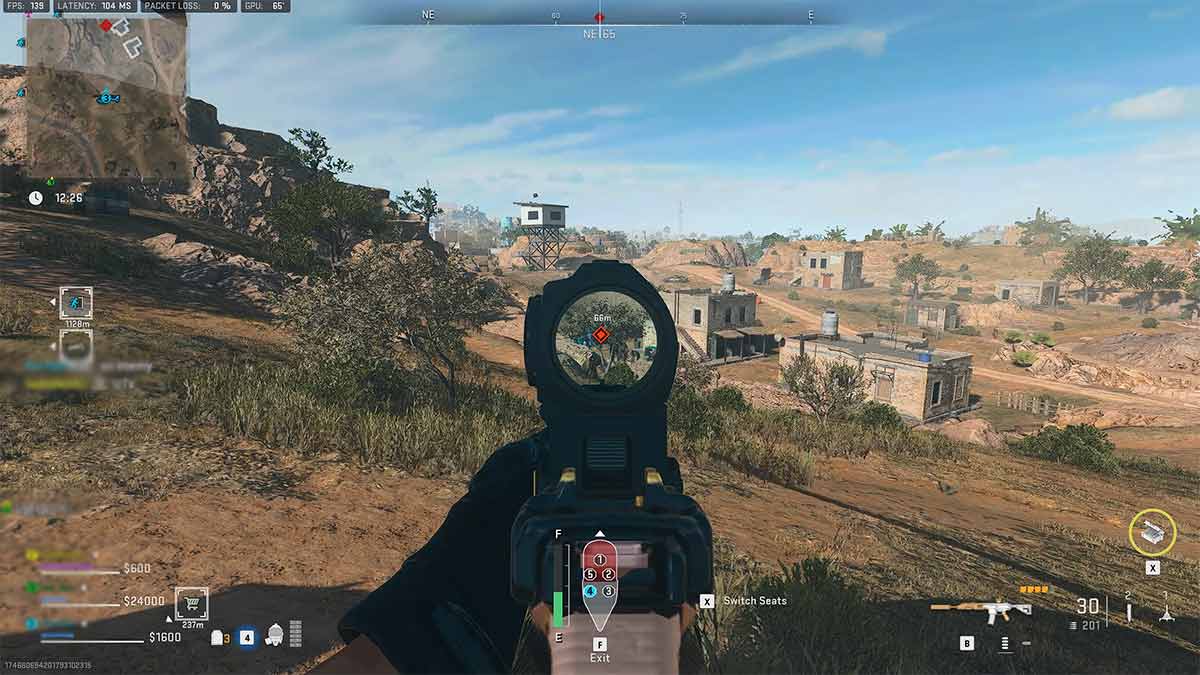 The first task is rather easy as it asks you to eliminate 14 bots from a helo in a single match. You can tell your teammate to keep the vehicle steady over an area where there are bots while you take them out one by one. If you're trying this solo, park the helicopter at a safe spot slightly away from the bots so that they don't damage the vehicle. Now switch seats and eliminate them to complete this task. The bird doesn't necessarily have to be flying, which makes this mission accessible to solo players.
How to kill Riot Shield enemies from a helicopter
As you may know, enemies wielding Riot Shield can only be found inside Strongholds. There are multiple ways to kill them:
Tell one of your teammates to unlock the building using a Stronghold Keycard and lure the Riot Shield bots out. Now take out these bots by shooting their exposed body or using explosives from the helo.
If solo, lure the bots out yourself and quickly head back to the chopper. Enter the vehicle, swap seats, and kill the enemies.
Solo players can also throw Drill Charge lethals from the helo to kill bots without even opening the Stronghold, but this method isn't as effective.
How to kill operators from a helicopter
The final mission for the Flyboy mission is to kill 5 enemy operators from a light helo. Pick up Hunt Squad contracts and track down the operators to kill them. This can become challenging if the enemy squad you're hunting knows what they're doing. If they start shooting back, it's best to leave them than to lose your chopper.
You can use a Sniper Rifle, long-range Assault Rifle, or even Launchers to take out enemies at a distance. Even running over enemies with a helo counts for this challenge. Doing this task solo is difficult, but definitely possible. You can park your vehicle at a suitable vantage point, preferably at some height and near an exfil, and try to snipe enemy players while sitting in the chopper. Completing this mission rewards you with the Police Academy Key, which you'll need for the Clean House mission for White Lotus Tier 5.
Stay tuned to Pro Game Guides for more Call of Duty: Modern Warfare 2 and Warzone 2 content. In the meantime, head over to our article on Best Tempus Torrent Loadout in Warzone 2.