In Call of Duty Warzone 2 DMZ, you get to complete numerous faction missions for different groups to earn rewards. The Stronghold Reacquisition is the final Tier 1 mission for the White Lotus faction, and completing this mission unlocks the next Tier. There are three objectives in this mission, and you need to know how to complete them all quickly. Here's how to complete the Stronghold Reacquisition mission in Call of Duty Warzone 2 DMZ.
Stronghold Reacquisition mission in DMZ Walkthrough - Warzone 2
The Stronghold Reacquisition mission is the last Tier 1 challenge for White Lotus, and you'll unlock it after completing the other missions from this faction. For this mission, you need to complete the following objectives.
Acquire a Stronghold Keycard
Clear a Stronghold of enemy combatants
Extract the Legion deal intel found on Stronghold guards
Strongholds are located all around Al Mazrah and Ashika Island, and you can complete this mission on either of the two maps. Keep in mind that Strongholds can be tricky to complete, especially if there is an opposing squad at the location.
Starting with the first bit of this mission, you simply need to find a Stronghold Keycard. The best way to acquire this is to complete an HVT Contract in DMZ. High-Value Targets drop different keys along with Stronghold Keycards, which you can use to enter a Stronghold. Alternatively, you can also purchase Stronghold Keycards from certain Buy Stations, but this method requires a lot of searching for the item as well as gathering money.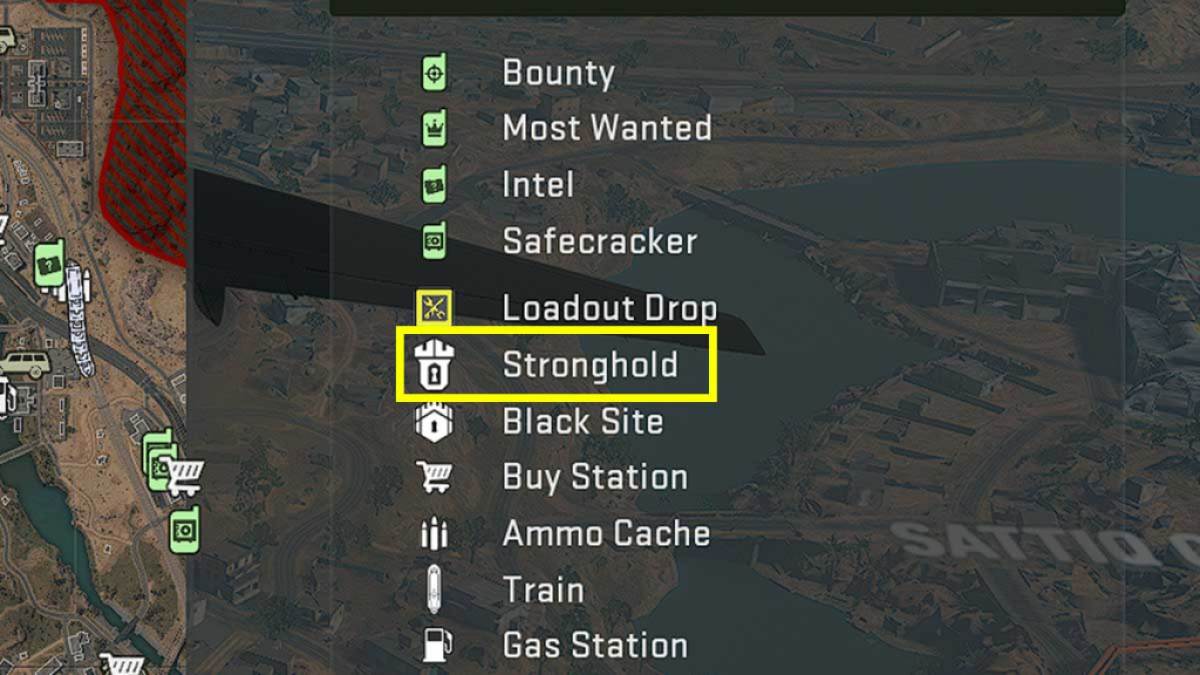 Strongholds are represented by the castle icon on the Tac-Map. Check your map to identify one of these locations, and visit it with the Stronghold Keycard to unlock the building quickly. Once inside a Stronghold, you'll face waves of AI combatants. You must defeat all of the bots to capture the Stronghold and complete the second part of the quest.
For the third part of this mission, you need to gather Legion deal intel found on Stronghold guards. You do not necessarily need to enter a Stronghold to fight a Stronghold guard. These AI combatants patrol the peripheral area of the Stronghold building, and you can eliminate them to get the Legion deal intel. Once you get the intel, the mission will be completed, and you can safely exfil from the map.
Wondering how to unlock the Blueprint for ISO Hemlock? Check out How to unlock the Unchained Fury Weapon Blueprint in CoD MW2 and Warzone 2 on Pro Game Guides.