With the Season 3 update for Call of Duty: Warzone 2 and DMZ, the game received a major weapon balancing patch. Sniper Rifles received a huge buff after the developers decided to give them back their one-shot kill potential. However, you will have to use a specific attachment for this.
How to use one-shot kill Sniper Rifle in Warzone 2 & DMZ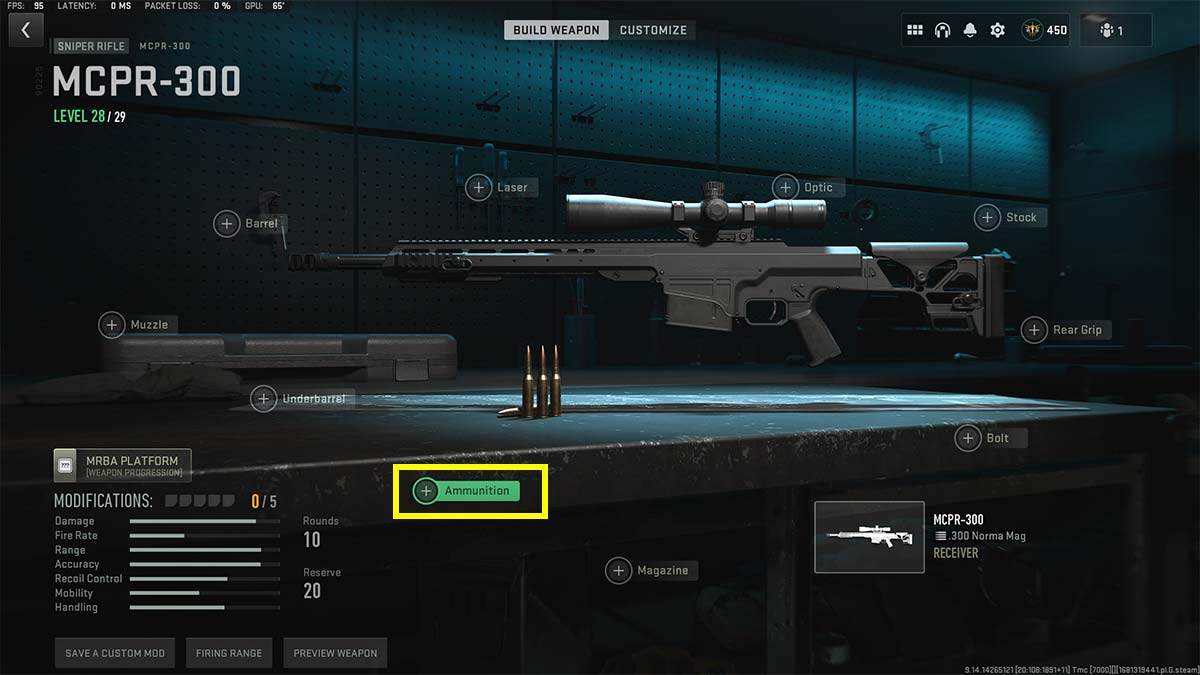 To make the Sniper Rifle a one-shot kill weapon in Warzone 2, you must equip the explosive rounds on it. Here's how to equip this special attachment on your weapon:
From the Weapons menu, go to Custom Loadouts and select a compatible Sniper Rifle of your choice.

Go to Gunsmith for the weapon and select the Ammunition attachment type.
Find and select the Explosive ammo type and your Sniper Rifle should now be ready to use as a single-shot kill weapon. This ammo type may be available by different names such as .300 Mag Explosive, .50 Cal Explosive, and .408 Explosive.
Which Sniper Rifles can one-shot kill in Warzone 2?
Currently, not all Sniper Rifles in the game have the potential of downing a fully plated enemy in a single headshot. Only the following bolt-action snipers can be customized to be used as a one-shot kill weapon:
Although the SP-X 80 and LA-B 330 are bolt-action snipers, they don't have any explosive ammo attachment, hence, they can't have the one-shot kill capability. On the other hand, the Signal 50 is a continuous-firing sniper without the bolt-action mechanic which makes it unsuitable for this power.
Stay tuned to Pro Game Guides for more Call of Duty: Modern Warfare 2 and Warzone 2 content. In the meantime, head over to our article on Everything coming in the DMZ Season 3 update.