Call of Duty: Modern Warfare 2 Ranked Play made a strong arrival with the Season 2 update. It's not just a great way to compete at a professional level, but it also rewards you for playing. Here's a guide on all the operator skins that players can unlock in Modern Warfare 2 Ranked Play Multiplayer.
How to unlock the Ranked Play Skins in Modern Warfare 2
MW2 Ranked Play Seasonal Division Skins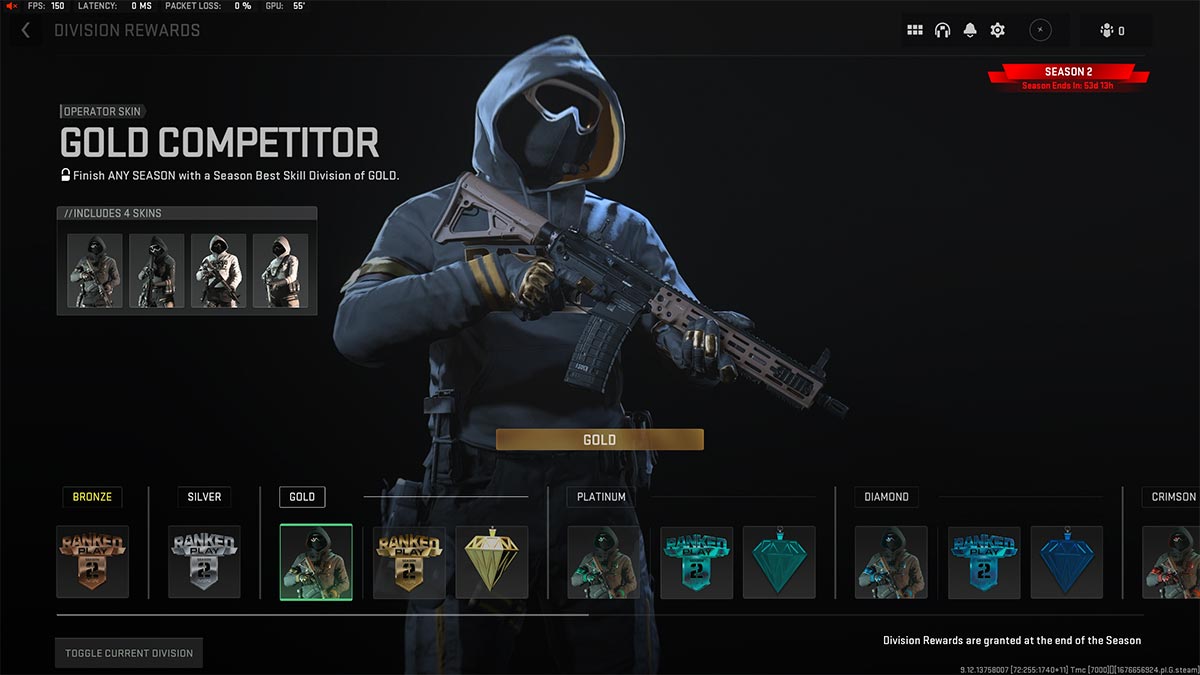 The Seasonal Division operator skins are awarded at the end of each season depending on the player's highest attained Skill Division (SD). There are eight SDs in MW2 Ranked from Bronze to Top 250. Progression through SDs can be made by earning Skill Rating, points that are granted at the end of each match. You can earn any one of the following skin sets, for use with both CDL male and female operators on both factions (KorTac and SpecgGru):
Gold Competitor
Platinum Competitor
Diamond Competitor
Crimson Competitor
Iridescent Competitor
Top 250 Competitor
MW2 Ranked Play Rank Skins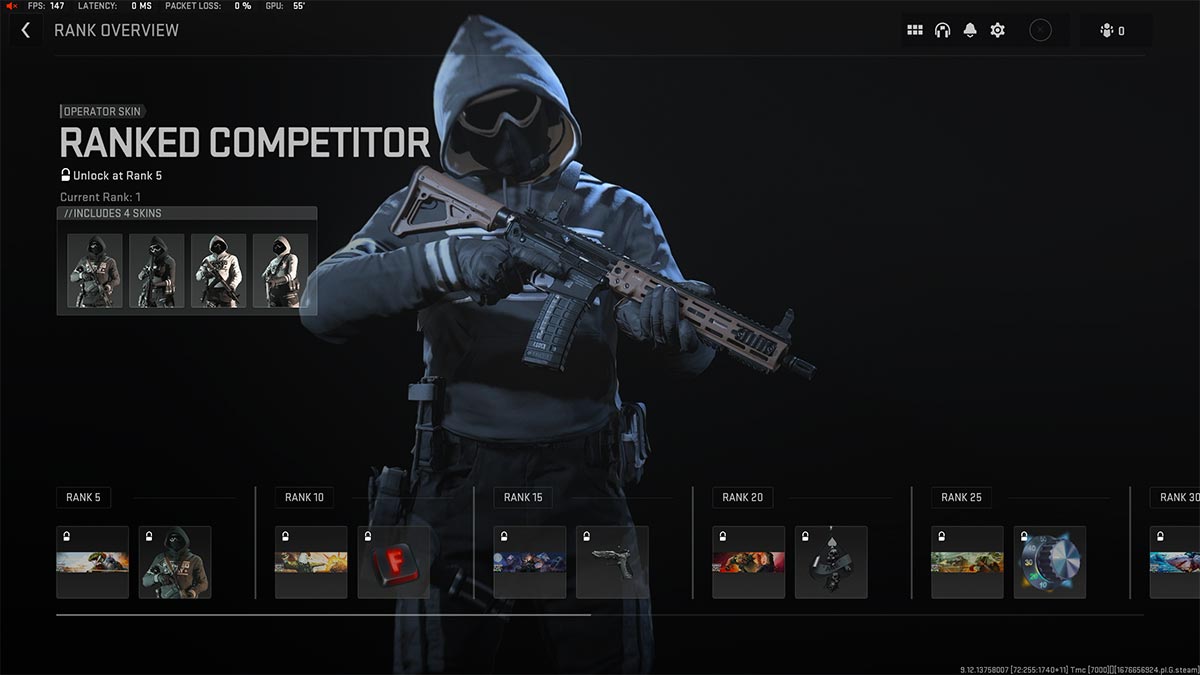 A player's rank is different from their Skill Division and continues across seasons. It can be progressed by winning matches and earning Stars. One Star is allotted per victory and you move up a rank after winning a certain number of Stars. You can progress from Rank 1 to 50 while receiving one free cosmetic item every five ranks. There are two skins to be earned here, for use with both CDL male and female operators on both factions:
Ranked Competitor
Ranked Veteran
Besides rewards for Seasonal Division and Rank, players can also unlock limited-time seasonal rewards. These items include cosmetics like weapon blueprints, charms, camo, etc. You can unlock seasonal rewards by reaching a certain number of wins in MW2 Ranked during the entire season.
Stay tuned to Pro Game Guides for more Call of Duty: Modern Warfare 2 and Warzone 2 content. In the meantime, head over to our article on Where to use City Hall Hideout Key in DMZ.