The Godzilla cosmetic bundle was recently added to Call of Duty: Vanguard & Warzone. Although the pack was expected to arrive with the Operation Monarch event, the developers decided to release it a bit early. Here's how to get this exclusive Monsterverse themed skin.
How to unlock Godzilla Bundle in Vanguard and Warzone
Players can unlock the Godzilla skin in Warzone by purchasing the Tracer Pack: Godzilla Reactive Mastercraft bundle from the in-game store for 2,400 CoD Points. While the main highlight of the bundle is the Godzilla operator skin, it also includes various other items like two weapon blueprints, a finishing move, a calling card, etc.
Related: All Godzilla vs Kong Easter Eggs in Call of Duty Warzone
All items included in Godzilla Limited-Time Bundle in Vanguard and Warzone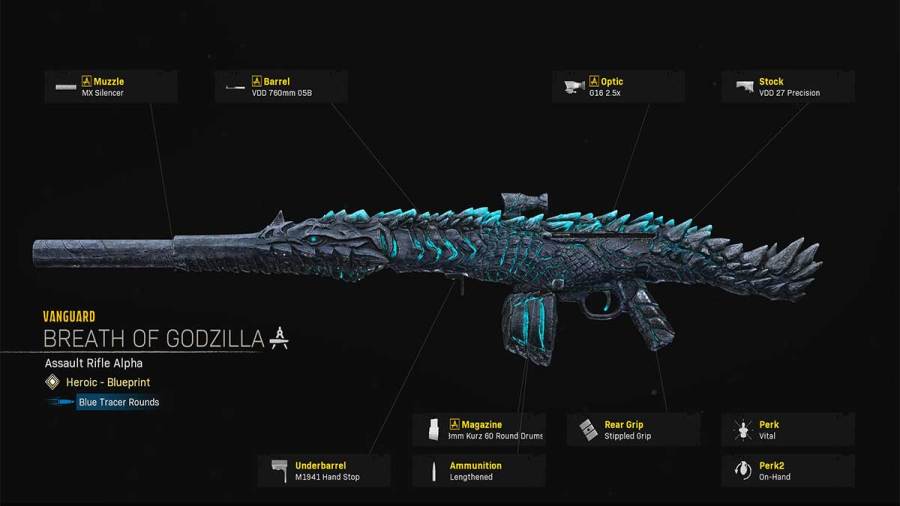 Godzilla Ghillie - Legendary operator skin for Shigenori
Breath of Godzilla - Heroic weapon blueprint for STG44 Assault Rifle
Awakened Alpha - Legendary weapon blueprint for Bren Light Machine Gun
Big Mistake - Legendary operator MVP highlight (exclusive to Vanguard)
Gojira Stomp - Legendary operator finishing move
Godzilla Heat Ray - Legendary emblem
Titan Destruction - Legendary spray
Fabled Beast - Epic spray
Protector of Earth- Epic calling card
Stay tuned to Pro Game Guides for more Call of Duty content. In the meantime, head over to our article on Best PP-19 Bizon Loadout and Class in Call of Duty Warzone.