Season 4 of Call of Duty: Warzone and Vanguard has added several premium weapon blueprints, operator skins, and other cosmetic items to the game. Radium Exposure is one of the very few high rarity weapon blueprints to hit the store this seasonal update. Here's how much the KG M40 blueprint costs and how to unlock it.
How to unlock the 'Radium Exposure' KG M40 skin in Call of Duty Warzone & Vanguard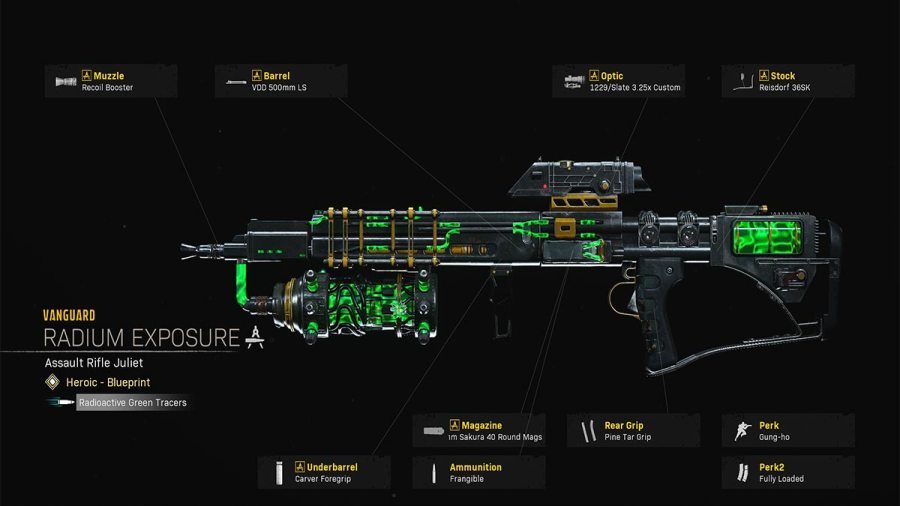 Players can get the Radium Exposure blueprint by purchasing Tracer Pack: Rohanium Glow Reactive Mastercraft Bundle from the Call of Duty Store for 2,400 CoD Points, which is about $20 in value. The bundle contains nine items, including three weapon blueprints and other rewards.
Radium Exposure is a reactive weapon blueprint with a unique weapon inspection. The reactive camo on the gun is activated and continuously changes as you get kills. Moreover, the Radium Exposure KG M40 blueprint and the other two weapon blueprints included in this bundle come with green tracer bullets and a dismemberment effect.
Related: How to get Tracer Pack Malware in Call of Duty Warzone & Vanguard
Tracer Pack Rohanium Glow Bundle - All items overview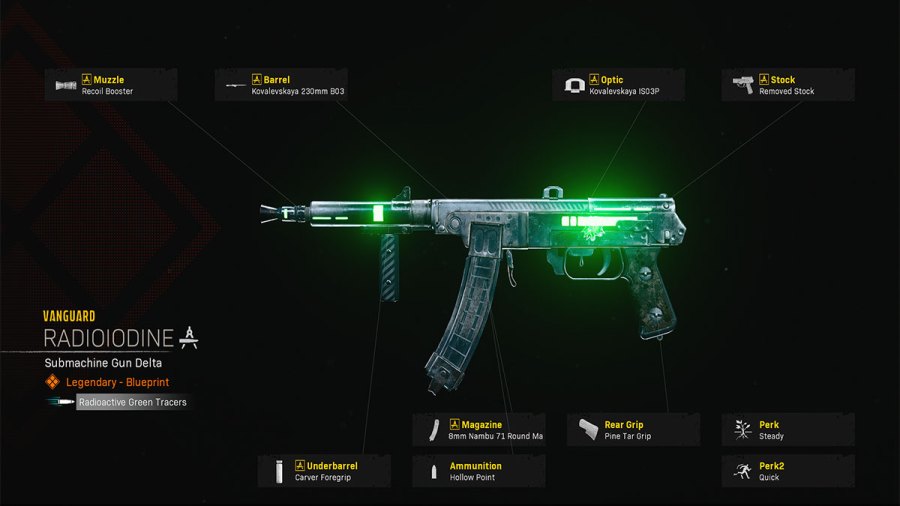 "Radium Exposure" Heroic KG M40 Assault Rifle Blueprint
"Radioiodine" Legendary PPSH-41 Submachine Gun Blueprint
"Radionuclide" Legendary Kar98k Sniper Rifle Blueprint
"Final Inspection" Legendary Calling Card
"Chained Link" Legendary Watch
"Dangerous Power" Legendary Sticker
"Internal Glow" Legendary Emblem
"Scatter Shot" Rare Spray
1 Tier Skip for the Battle Pass
Stay tuned to Pro Game Guides for more Call of Duty content. In the meantime, head over to our article on Best MW AK-47 Loadout and Class in Call of Duty Warzone.