Apart from the mastery camos in Call of Duty: Modern Warfare 2, you can unlock several other great looking base camos for your weapons. Some of these include the solid color camos such as Azul and Whiteout. Here's a guide on how to get the Whiteout camo fast in Modern Warfare 2.
How to unlock the Whiteout solid color camo in Call of Duty Modern Warfare 2
The Whiteout camo, or simply the white solid color camo, is the fourth and last base camo challenge for the Vel 46 Submachine Gun. This challenge is accessible after you've ranked up the Vel 46 SMG to level 28. You can level up your weapon quickly in a few 6v6 Kill Confirmed matches. Killing bots in Invasion and using double weapon XP tokens are also great and easy methods to level up fast.
At level 28, the Whiteout camo challenge for the Vel 46 will unlock and you can then attempt to complete it. It requires you to get 10 double kills using the Vel 46 SMG. A double kill is when you get two kills within a short amount of time. The kills must be at most a few seconds apart and will appear on your screen as a "Double Kill" medal. You can easily get double kills in game modes such as Hardpoint, in which players tend to stack up at the objective.
Related: How to get the Hunting Orange camo in Modern Warfare 2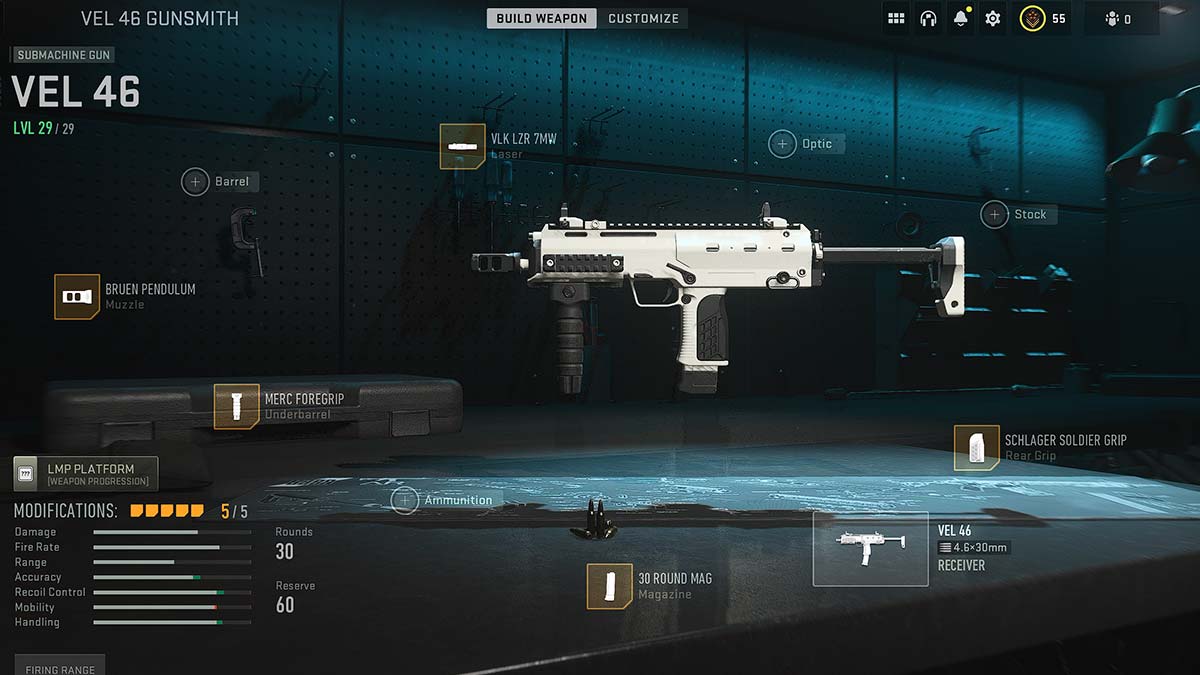 You can use the following accuracy-focused Vel 46 build to unlock the white color camo in MW2:
Muzzle: Bruen Pendulum
Laser: VLK ZLR 7mW
Underbarrel: Merc Foregrip
Magazine: 30 Round Mag (equip a bigger mag if necessary)
Rear Grip: Schlager Soldier Grip
Stay tuned to Pro Game Guides for more Call of Duty: Modern Warfare 2 content. In the meantime, head over to our article on How to get the Crimson camo in Modern Warfare 2.