Last Minute Evac is a Tier 4 mission for the Legion Faction in Call of Duty: Warzone 2 DMZ. For this challenge, you need to extract from the DMZ via the final exfil that arrives after the radiation zone has engulfed all the marked exfil points on the map. Although this challenge can be completed on the Al Mazrah map, we recommend you attempt it on Ashika Island. That's because you don't have to wait as long for the final exfil as the match timer is relatively short.
How to complete the Last Minute Evac mission in DMZ
Acquire a bottle of Radiation Blockers.

Exfil 3 times using the final exfil with $60k cash.
Where to find Radiation Blockers in DMZ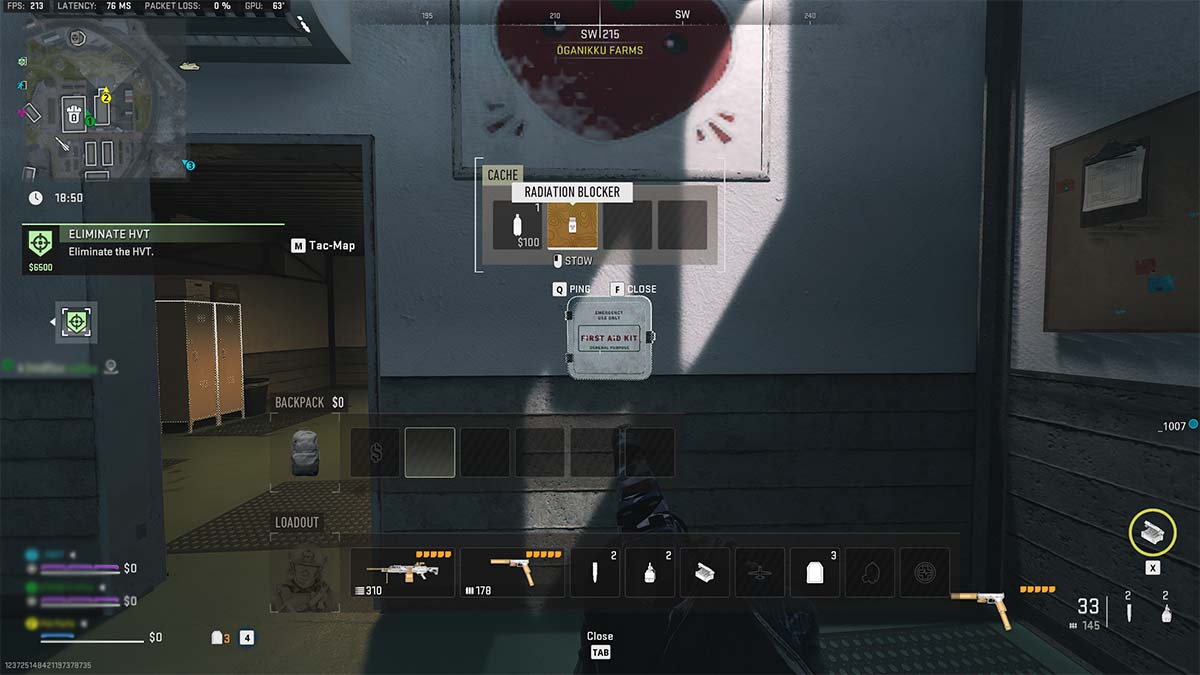 The first task in the mission requires you to collect a rare item called Radiation Blocker. You can find this valuable inside loot caches like first aid kits and medicine cabinets. If you're having trouble finding Radiation Blockers on Ashika Island, visit the hospitals in Al Mazrah.
Related: Heavy Armor DMZ Mission Guide – Large Plate Carriers and Armor Boxes
How to exfil using the final exfil with $60k cash
As you may know, while Al Mazrah has three exfil points, Ashika Island only has two. Once the match countdown timer hits zero, the radiation zone starts spreading around the map. Once the furthest exfil point from the radiation is rendered inactive, the final exfil point appears on the map. You can predict where the final exfil is going to be by imagining a straight line extending from the center of the radiation zone to the furthest exfil and beyond (see images above).
You can reach this presumptive final exfiltration area before any other remaining enemy teams and get a secure position nearby. Utilize the UAV Tower, if there is one nearby, to keep a track of the enemies. Also, don't forget to ensure that you have $60000 cash required for the mission, which you can easily acquire by looting loot caches and supply drops. Get in the final evac chopper once the countdown timer is about to end and exfil from the DMZ. You need to do the same step thrice to complete the Last Minute Evac mission. If you want, you can team up with enemy squads instead of fighting them, which can be risky for both sides.
Stay tuned to Pro Game Guides for more Call of Duty: Modern Warfare 2 and Warzone 2 content. In the meantime, head over to our article on Toxin Research DMZ Mission Guide – Research Documents Location.