Call of Duty: Warzone is a free-to-play multiplayer battle royale shooter set in the Modern Warfare world. One of the reasons why it's so popular is its large arsenal of realistic weapons. Here, there are many ways to eliminate the enemy, but to survive, you must be fast and efficient. For that, you'll need guns with the quickest time-to-kill. Here's the list of 10 weapons with the fastest TTK in Warzone.
Fastest TTK guns in Warzone
10. Mac-10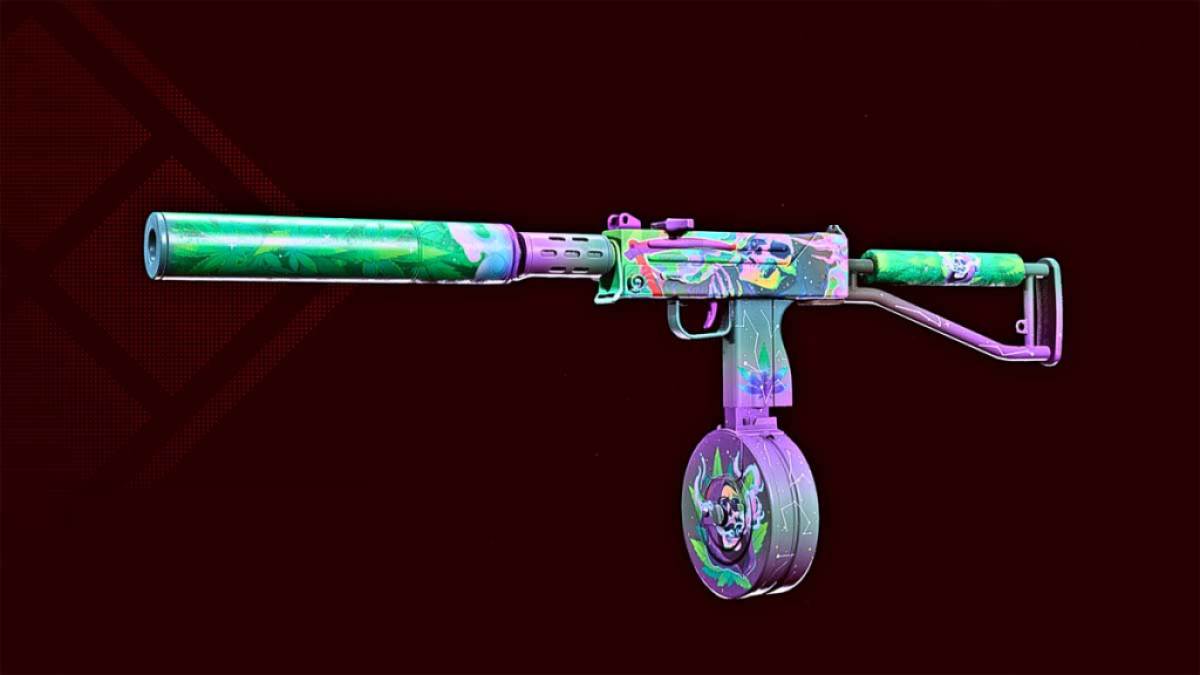 Mac-10 is an SMG with one of the best fire rates in the game. It allows you to act fast, and if you have quick reflexes, your opponents won't have time to react. Unfortunately, its speed doesn't always translate to fast kills. That's because you need to be near the target to start spraying, as the gun is not that efficient from a distance. But if you choose your spots, Mac-10 can be very useful.
9. Nikita AVT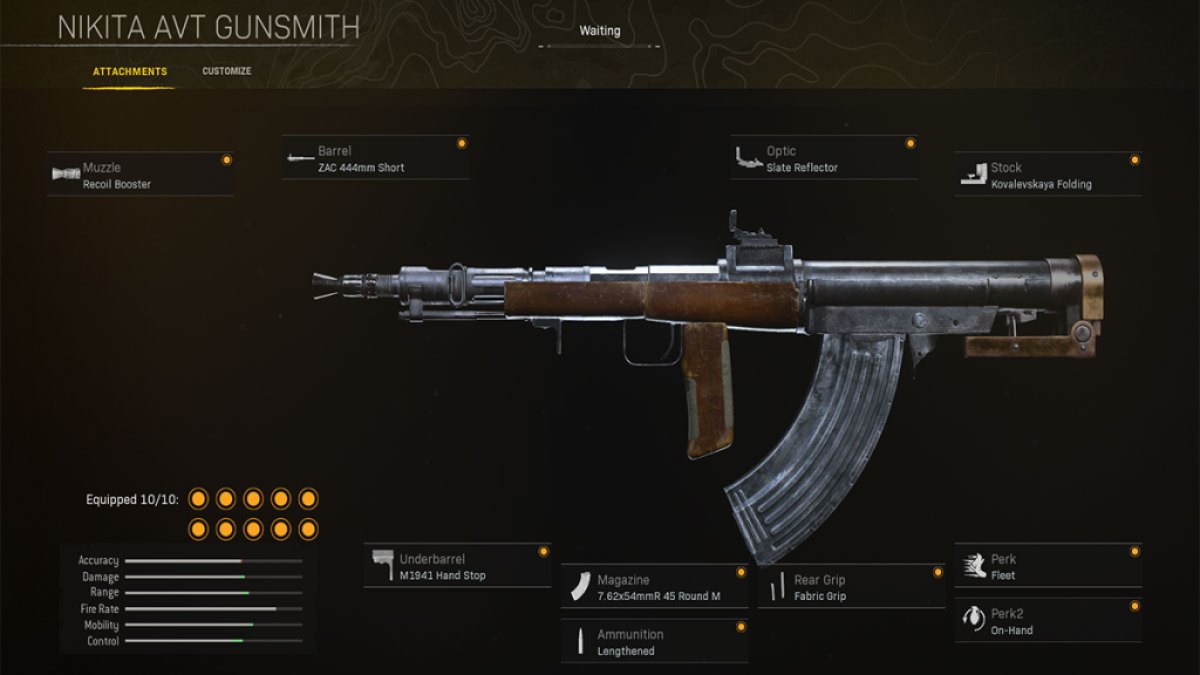 Nikita AVT is an assault rifle with very fast TTK, as it can significantly damage the chest area even from a greater distance. Although we've put this weapon in the 10th spot, that doesn't mean it's worse than others. It's just that other guns are arguably easier to pull off a quick kill. If Nikita AVT is your weapon of choice and you invest in upgrades, you'll be very successful against other players.
8. PPSh 41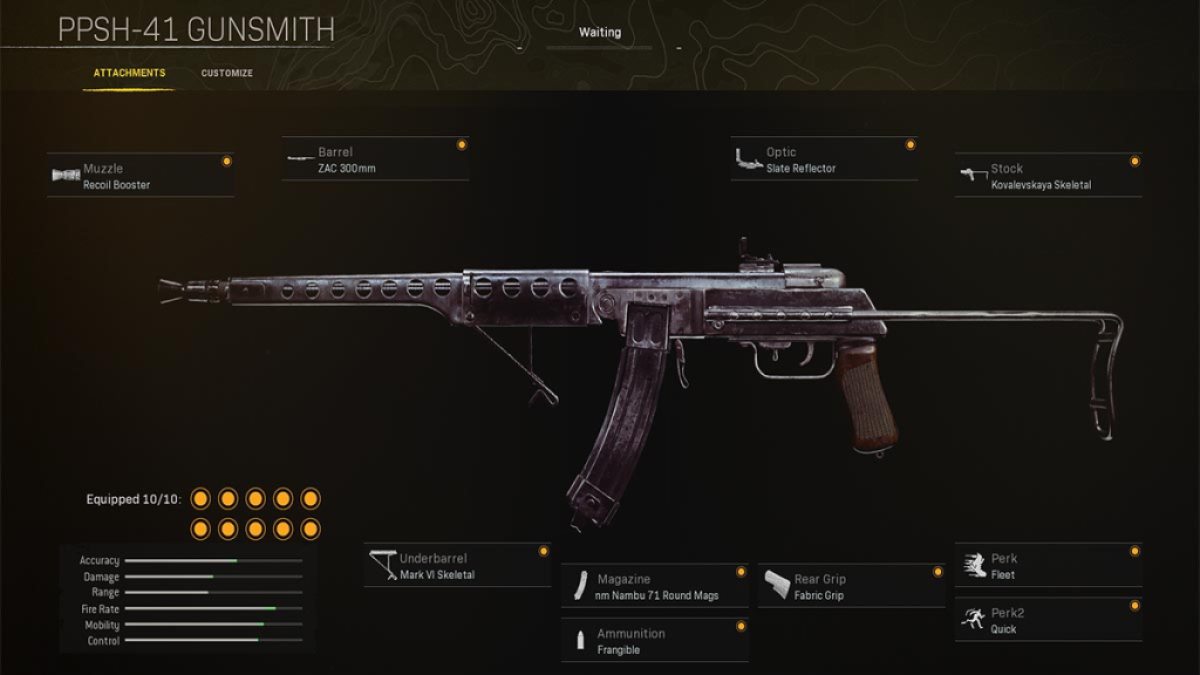 PPsh 41 is one of the best submachine guns in Call of Duty Warzone, mainly because of its fast TTK in close-range or mid-range fights. Besides its efficiency, this weapon is very popular because of its large magazine. Even after being nerfed, this is still a potent weapon, although not as deadly as before in close encounters.
Related: Call of Duty: Warzone 2 release date, platforms, & more!
7. Whitley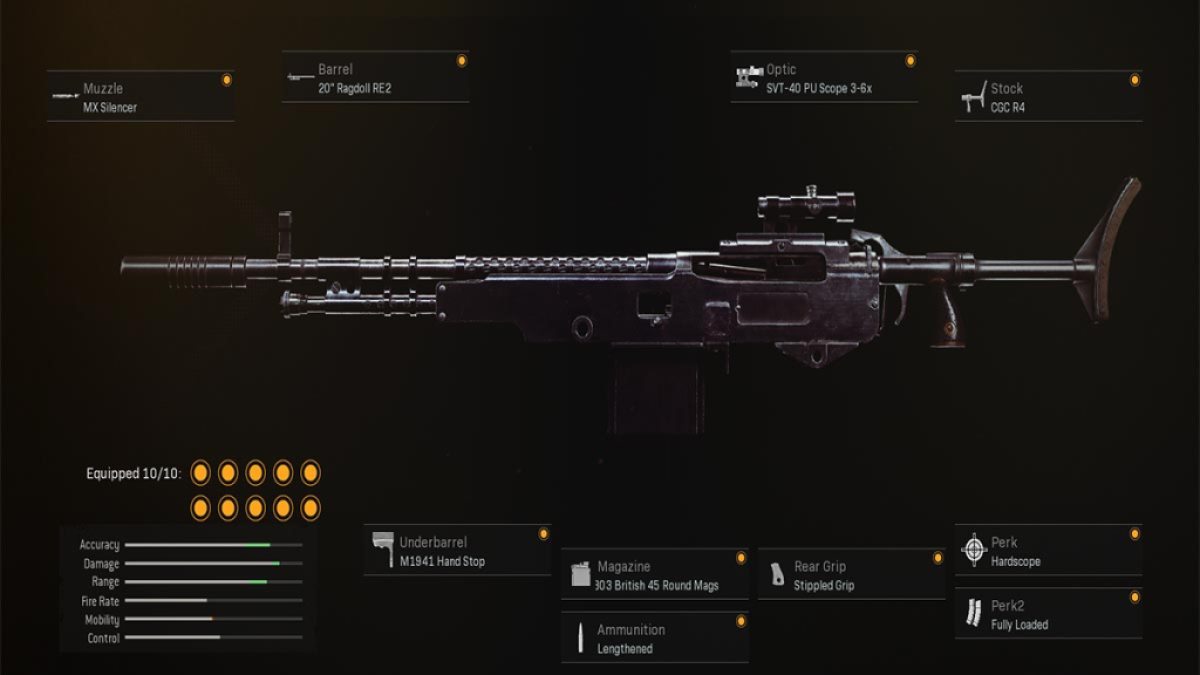 Whitley is an excellent example that even light machine guns can have fast TTK. If you have a great Whitley loadout, you'll have a chance to dominate the battlefield with ease. This LMG is a fantastic option for upgrading the base structure as it deals much damage with minimal recoil. Whitley is a very accurate weapon, making it deadly, even from a distance.
6. Fennec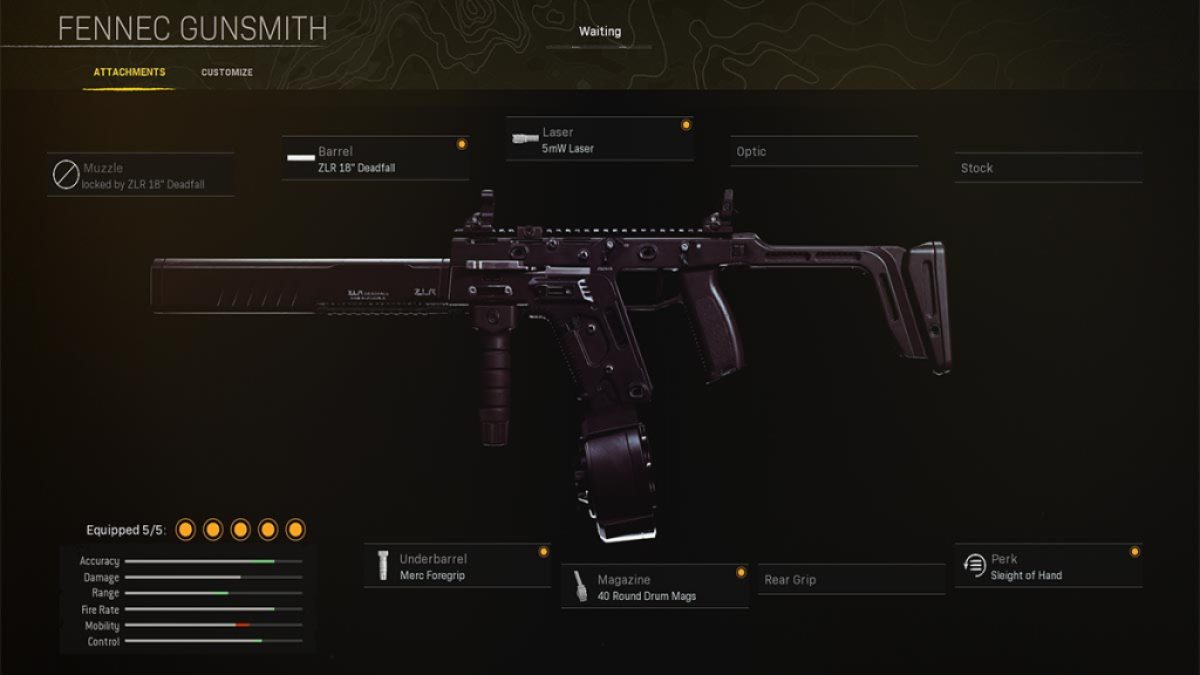 Fennec is a submachine gun that is efficient even without loadouts and perks. It's a very popular choice in meta, as it can be further improved to reduce kickback so you can longer fire bursts to get a kill faster. You can be even deadlier with additional perks like Sleight of Hand (increased reload speed).
5. AS VAL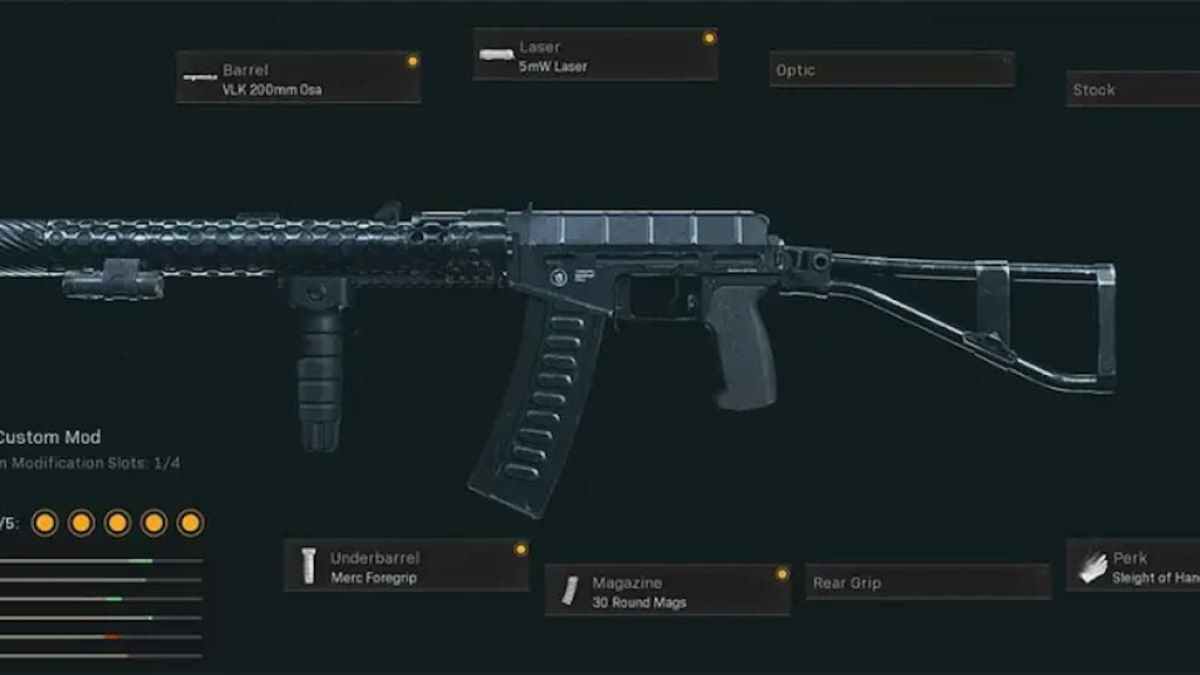 AS VAL is an assault rifle with one of the fastest TTK in Warzone, but you'll need to choose your battles with it. The main reason to think twice before investing in AS VAL loadout is a small magazine (only 30 bullets) and subpar range. These flaws can be an issue in matches with more players, as the gun with no ammo is unusable, no matter how good it is.
Related: All Warzone vs Warzone 2 differences - What's new in Warzone 2.0?
4. FAL
FAL is a semi-automatic assault rifle that can be overpowered in the right hands. You'll need some practice to reach that level, but after you master FAL, you'll be unstoppable. You need to work on your precision as this is not a weapon where you can't just fire and forget. Here, every bullet counts, so it's paramount to have a steady hand.
3. MG 82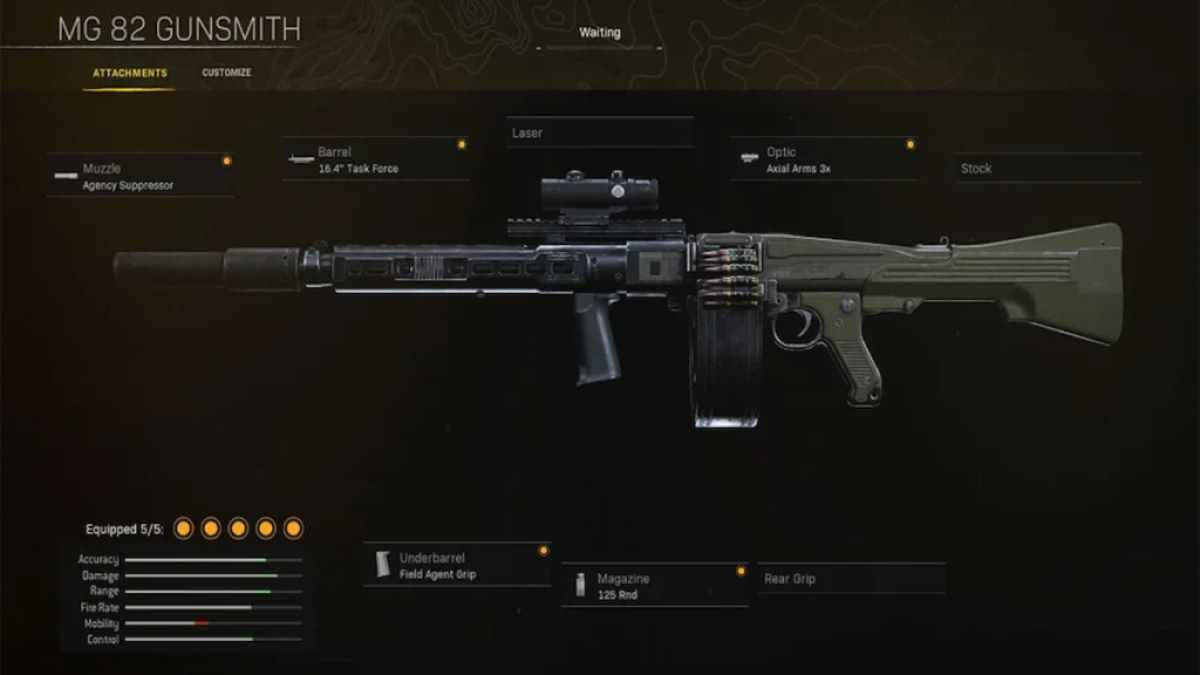 MG 82 light machine gun offers that feeling of pure power. Like with most LMGs, you won't be the fastest guy in the squad, but when you start shooting, few will survive the rain of bullets. What makes MG 82 one of the best light machine guns in Warzone is its very good kickback which allows you to keep firing without losing much accuracy.
2. NZ-41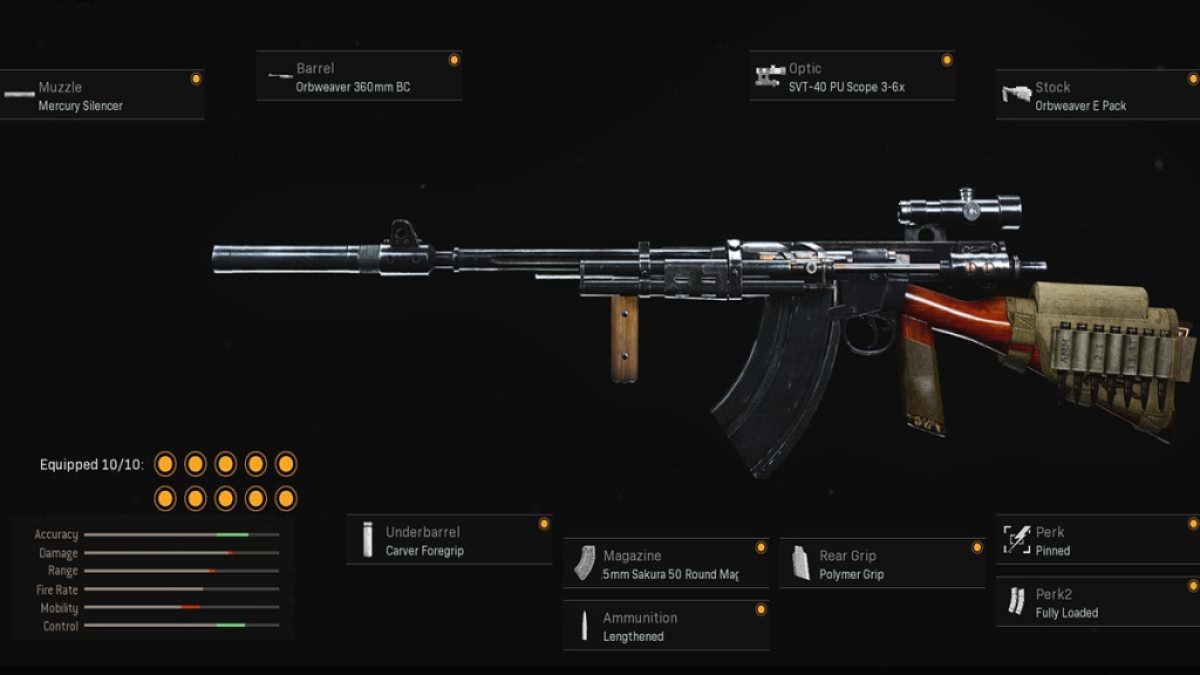 NZ-41 is arguably the best mid-range assault rifle despite nerfs that have sapped some of its efficiency. Its recoil is not perfect, but if you know how to use it (say it, don't spray it), and with the right NZ-41 loadout, you'll enjoy very fast TTK. To achieve that, you'll need some time to get used to the specific shooting rhythm, but when you do... Well, it's game over for your enemies.
1. AK-47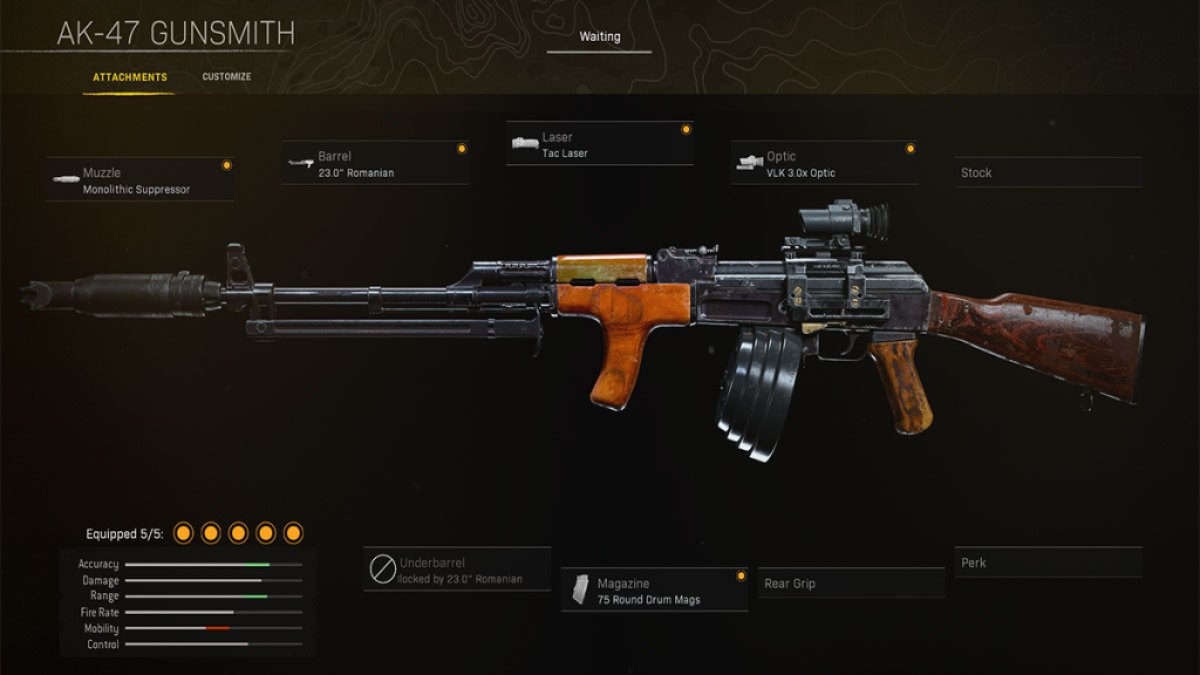 When it comes to the best TTK weapon in the game, few can compete with the AK-47. This is a very efficient weapon, mainly if you invest in upgrades and perks. With the right AK-47 loadout, especially Axial Arms 3x optic attachment, you'll be able to eliminate enemies from afar and in close combat efficiently.
For more information on Call of Duty: Warzone, check out Best Lienna 57 Loadout and Class in Warzone on Pro Game Guides.