Vehicular Philanthropy is a Tier 2 Crown faction mission in Call of Duty: Warzone DMZ. The mission tasks you to infiltrate into the new Vondel map and refuel some vehicles at specific gas stations. Here's how to complete it.
Vehicular Philanthropy Crown Mission Guide for DMZ
The Vehicular Philanthropy Crown mission has two objectives:
Repair and refuel three vehicles at the Vondel Police Station.
Repair and refuel one boat in Vondel.
Where to find Vondel Police Station in DMZ
For the first challenge, you need to visit the Police Station POI situated in central Vondel next to the Market area. I've marked the exact location of the POI on the map above. Next to the Police Station building, you'll find a gas station. This is where you need to repair and refuel three vehicles for the Vehicular Philanthropy mission.
The gas station area is heavily guarded by armored bots. Therefore, I suggest you take them out first, else they'll halt the vehicle refueling process. There are usually some vehicles in and around the Police Station area that you can drive to the gas station to refuel. Remember, you need to bring three different vehicles of any kind to complete the challenge.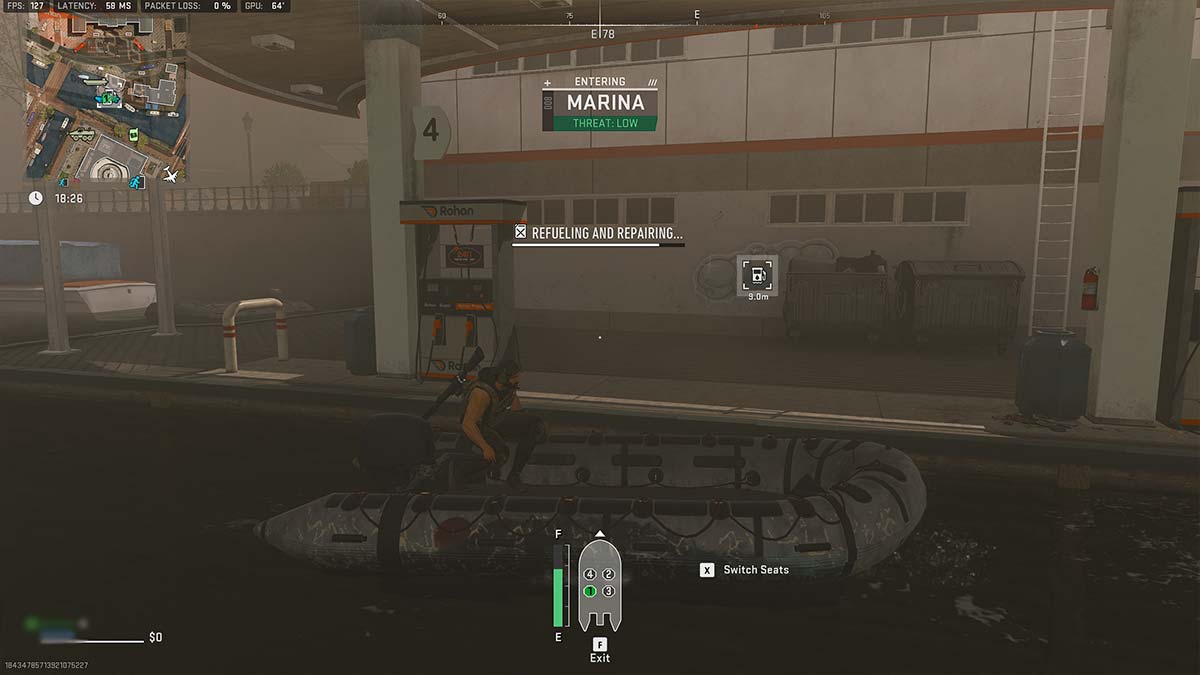 As for the second task in the Vehicular Philanthropy mission, you have to repair and refuel a boat in Vondel, as shown in the image above. There are two boat gas stations that you can use, one near Central Station and the other near Cruise Terminal (check the map above for location). Furthermore, you can refuel any type of boat, be it a PWC jet ski or RHIB, to complete the task.
Stay tuned to Pro Game Guides for more Call of Duty: Modern Warfare 2 and Warzone 2 content. In the meantime, head over to our article on DMZ Art Center Loft Key (Map Location).