Various Faction Missions in Call of Duty: Warzone DMZ task you to extract Weapon Cases, which is one of the most challenging objectives in the game. The Weapons Chase mission for Tier 5 Black Mous takes this challenge to the next level, as players need to extract three Weapon Cases without dying to complete this mission.
How to extract three Weapon Cases without dying in DMZ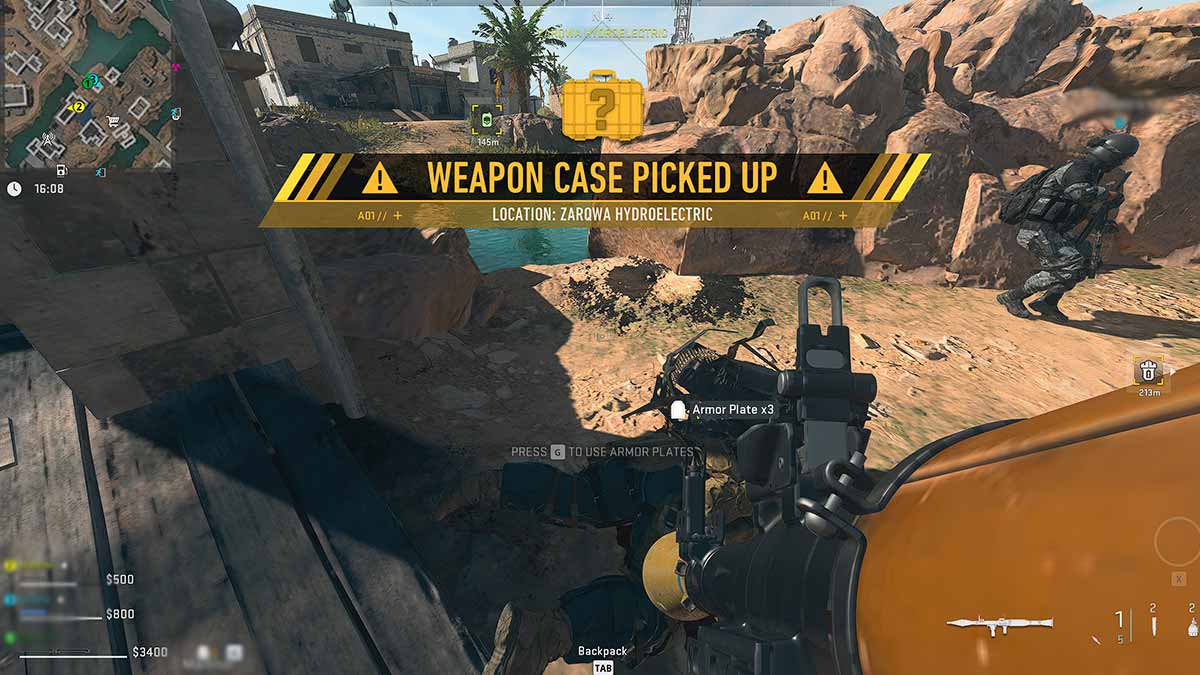 It's known that one Weapon Case spawns in every DMZ match and can be obtained by killing the Juggernaut. The Juggernaut resides in the area marked on players' tac maps with a yellow circle and a briefcase. Killing a Juggernaut shouldn't be much challenging for experienced players. You can kill the heavily-armored bot using explosives and showering him with bullets, however, beware of the other AQ Soldiers in the vicinity as well.
Related: Hunting Party DMZ Mission Guide
Once you acquire the Weapon Case, you'll be marked for every other operator in the DMZ, and they'll be able to track your current location. It's not certain that those players will come to snatch your loot, but it's best to be prepared to fight in a case that happens. Waste no time, head to the nearest exfil point, and try extracting successfully. You must redo the process twice to complete the Weapons Chase mission. Remember, the mission progress will reset if you die, and you'll have to start again. Here are some additional tips for this mission:
Obtain good gear: Before attempting this mission, it's advisable to acquire high-tier gear, including a 3-Plate Vest, a Large Backpack, Munition Boxes, and ample Armor Plates. Also, carry a powerful insured weapon, such as an AR or LMG, that you've kitted with good attachments.
Acquire a vehicle beforehand: The vehicle will allow you to quickly reach the exfil.
Attempt the objective early game: Go for the Weapon Case right after deployment, as most players in the match will not be geared up enough to engage and defeat you. Furthermore, exfil points are usually safer during the early game.
Use a UAV while extracting: Having a UAV killstreak may come in clutch while waiting for the exfil helo to arrive. This will alert you of any possible threat trying to ambush you.
Convince enemies not to engage you: You can negotiate with enemy squads trying to sabotage your exfil using proximity chat. However, be cautious while doing so, and don't hesitate to fight your way out if it comes to it.
Stay tuned to Pro Game Guides for more Call of Duty: Modern Warfare 2 and Warzone 2 content. In the meantime, head over to our article on MW2 Dev Error 11642 – How to Fix.