In Call of Duty Warzone 2, players participate in various Battle Royale game modes and even a new narrative-based extraction mode called DMZ. Operators are tasked with completing various Contracts and missions for different Factions. The primary goal in DMZ is to explore parts of the Al Mazrah map, complete missions, collect valuables, engage real and AI enemies, and escape via Extraction within a certain time. Here's everything players need to know before playing the DMZ mode in Call of Duty MW2 and Warzone 2.
How to complete missions in Call of Duty MW2 and Warzone 2 DMZ?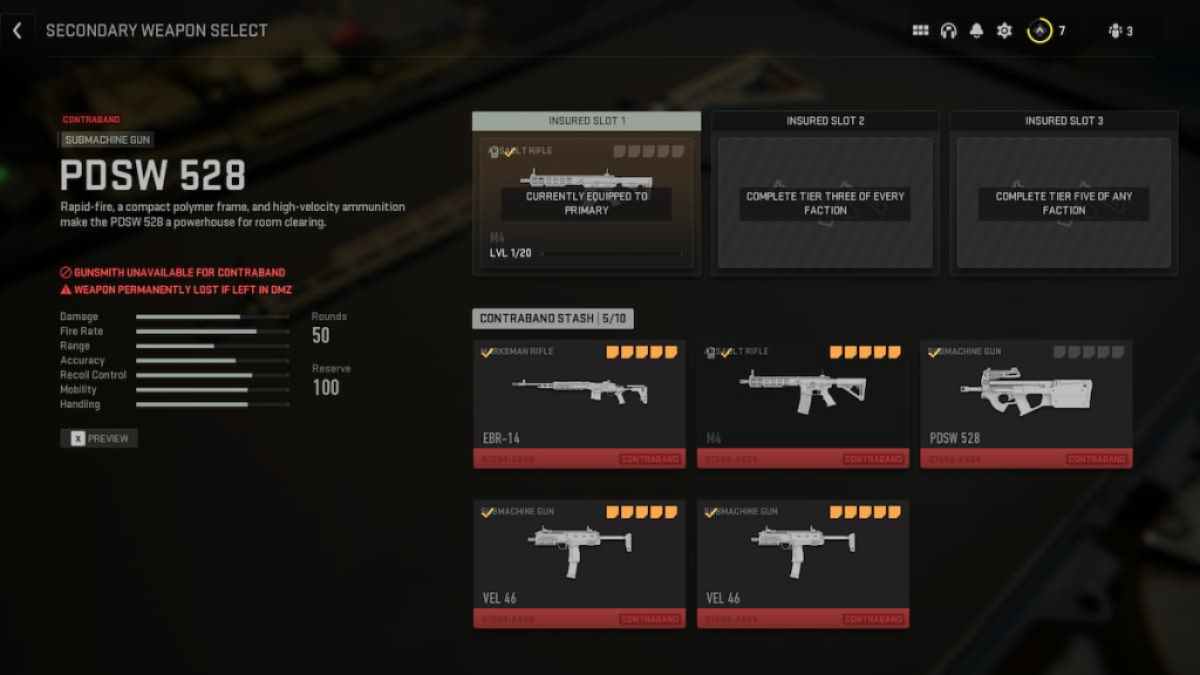 DMZ is a free-to-play game mode in Call of Duty Warzone 2, players start the game from a specific point on the map. Your primary job is to complete missions given by three different Factions, which can be seen before queuing in for a match. Besides missions, there are several World Activities and Contracts that you can complete to earn Cash and various other rewards. Contracts have different objectives from its counterpart in Battle Royale, which you can identify with different icons on the tactical map. Similarly, you can perform a wide range of World Activities like cracking Safes, gathering intel from UAV Towers, infiltrating Strongholds, and much more.
Related: How to use the Buy Station in DMZ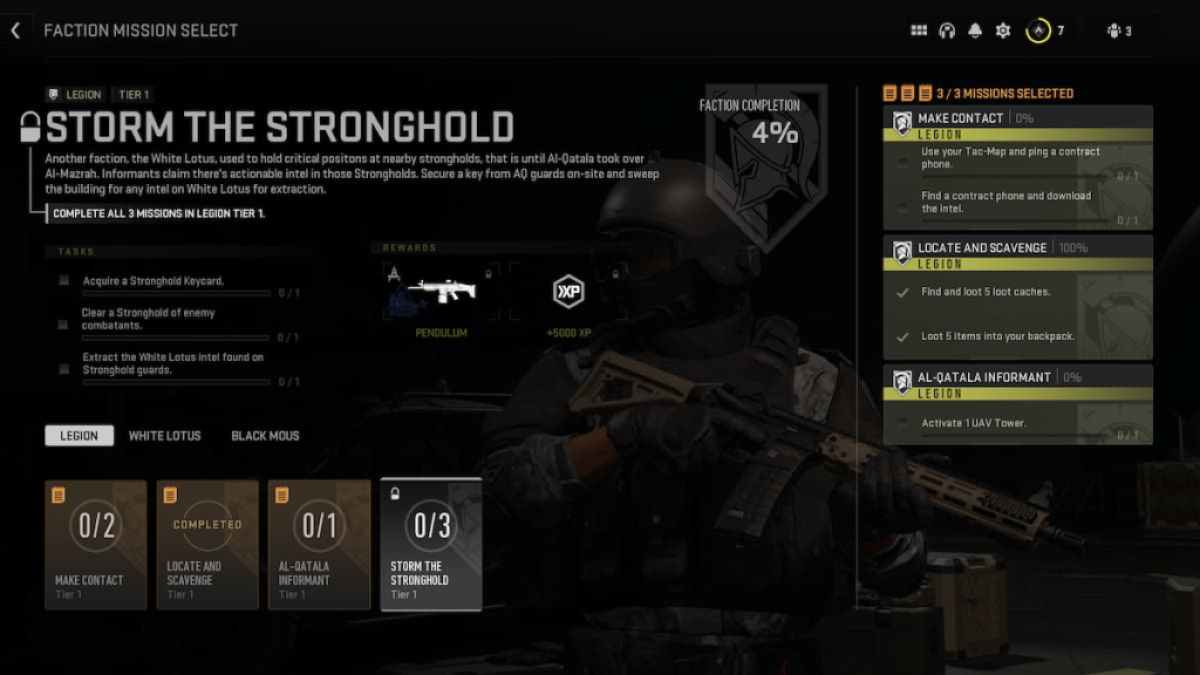 The endgame in DMZ is simple, as you can either Exfil via a chopper, or get eliminated. In case your Operator dies, all items in your backpack will be lost. Except for any Weapon Blueprints you have found, everything collected throughout the run becomes irrecoverable after death in DMZ. Revives are possible in squad modes for DMZ, however, there is no safety in solo mode. To Exfil from the map, you need to look for an Exfil location.
Only a few Exfil locations are available on the map, and AI enemies will swarm your squad after activating an Exfil at any of the respective areas. Therefore, DMZ is about survival and how you go about this business. You can actively team up with other squads or take them down to reach the goal. Pay attention to all the missions before starting a match, and participate in various activities to make the maximum out of every run.
Wondering how to get weapons in Warzone 2 DMZ? Check out What are Contraband Weapons and Weapon Blueprints in DMZ? on Pro Game Guides.