In Call of Duty: Warzone's DMZ mode, several hidden loot stashes are locked away in various points of interest across the map. You can unlock these secret buildings and caches using their specific keys for cash, weapons, and other valuables. Here's a guide on where to locate the Zarqwa Market Storage in Al Mazrah.
Zarqwa Market Storage Key Location in Warzone 2 DMZ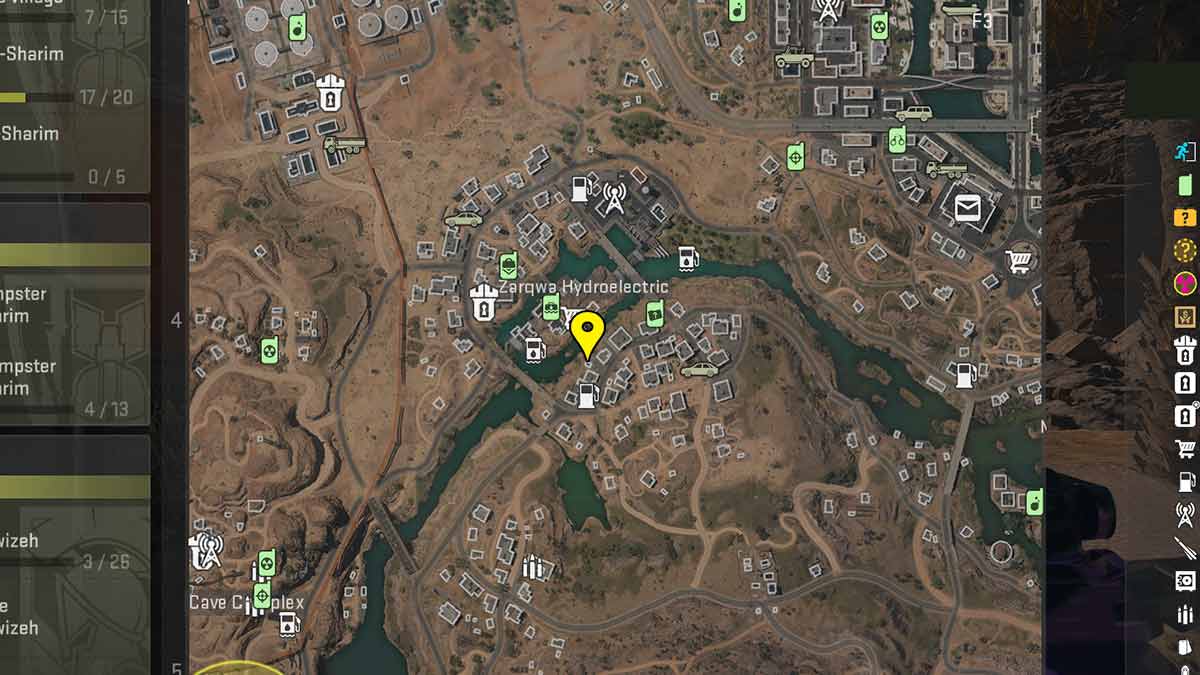 As the name implies, Zarqwa Market Storage is situated in Zarqwa Hydroelectric, a major POI in the central part of the DMZ map. The storehouse is a small structure that can be found next to the gas station and the river, as shown in the images above. The locked door to this loot stash can only be unlocked via the Zarqwa Market Storage Key, which spawns as a random loot item in DMZ.
This is a heavily guarded area with numerous armored and regular bots. Sometimes, the Juggernaut may spawn at the center of Zarqwa Hydroelectric. You may try and eliminate him to obtain the Weapons Case, which you can extract for bonus XP and some other rewards such as operator skin.
Stay tuned to Pro Game Guides for more Call of Duty: Modern Warfare 2 and Warzone 2 content. In the meantime, head over to our article on Rarest Operator Skins in CoD Warzone 2.