In Call of Duty: Warzone 2 DMZ, players can unlock secret buildings and caches to obtain valuable loot rewards. While the loot isn't guaranteed to be great at all times in these places, it's best to check them if you have their key. Here's a guide on where you can find the ABF Antiquities Office in Warzone 2 DMZ.
ABF Antiquities Office Location in DMZ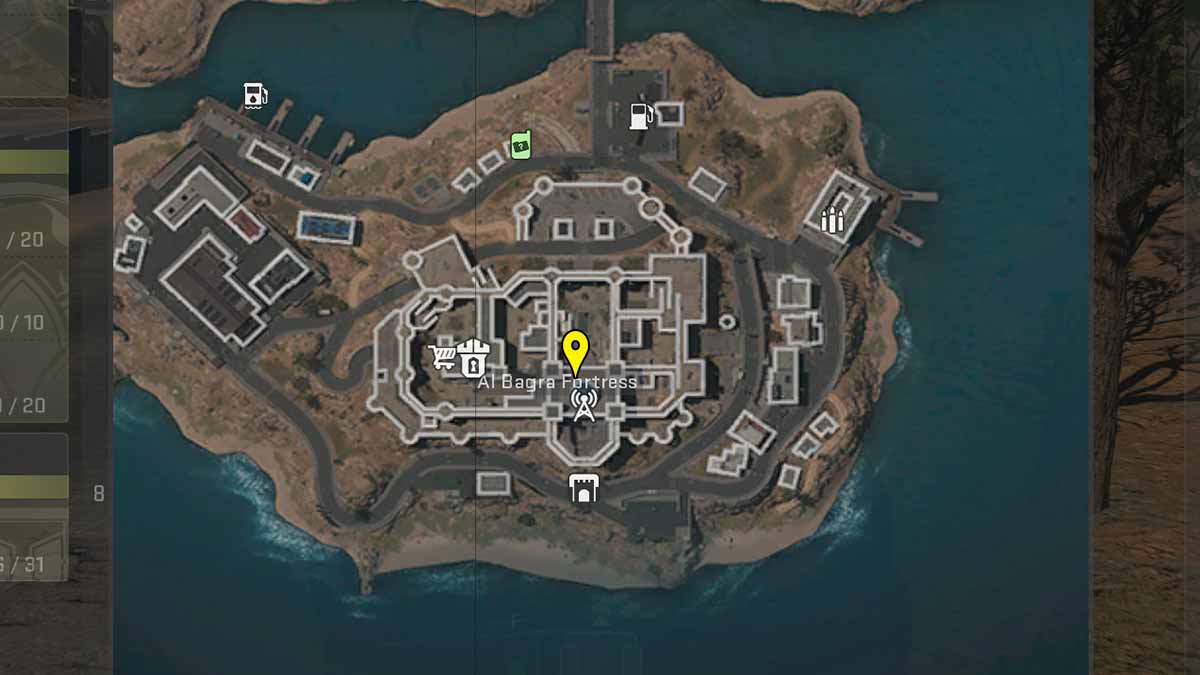 The ABF Antiquities Office is a small room located in Al Bagra Fortress, which is on the island in southern Al Mazrah at the very bottom of the tac map. After you make your way into the Fortress from the main entrance, you'll find a horse-rider statue behind which will be a building with a blue dome on top (second image). Enter that structure, take the stairs to your right, and walk up to the third room. This will be the ABF Antiquities Office, also indicated by the arrow in the third image.
Reaching this secret stash isn't a very easy-to-accomplish task as the fortress is guarded by numerous AQ Soldiers. Make sure to take out any bots in your way or you can simply drive your way to the palace building. Inside the Antiquities Office, you'll find an orange supply chest, a duffle bag, and a kitted weapon among other possible loot items.
Stay tuned to Pro Game Guides for more Call of Duty: Modern Warfare 2 and Warzone 2 content. In the meantime, head over to our article on DMZ Season 2 adds a new Map, Boss, Faction Missions, and progress reset.