In Call of Duty: Warzone 2 DMZ, Without a Trace, is the first mission for the Tier 5 Black Mous Faction. The mission will test your sniping skill over a long range and will take considerable time to finish. Here's how to get this challenge done in the DMZ mode.
Without a Trace Warzone 2 DMZ Mission
For this mission, your objective is to kill 31 operators with a suppressed MCPR-300 Sniper Rifle with a Raptor-FVM40 (optic) and an SZ 1mW PEQ (laser) attached at a range of over 200 meters. Since the suppressor isn't specified, you can use any such attachment on the weapon build. This challenge is among the most difficult DMZ missions since the number of real-player eliminations you need to get is pretty high and over a 200m range.
MCPR-300 Loadout for Without a Trace Mission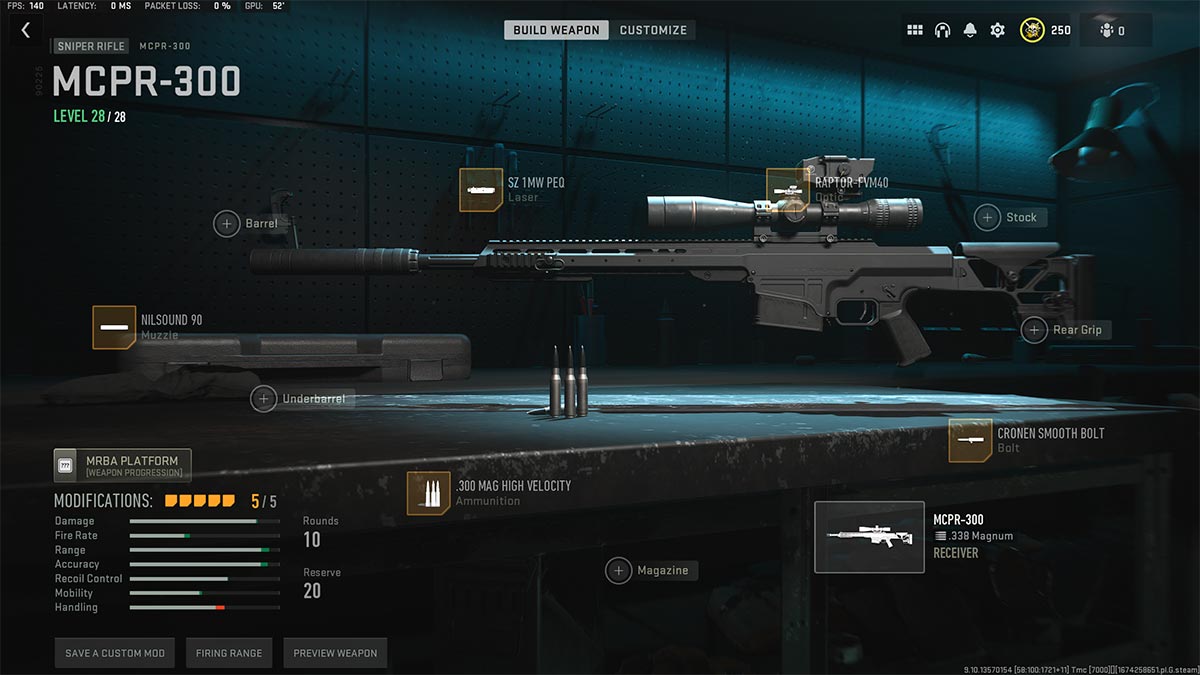 You can use the following MCPR-300 loadout as it includes the required attachments as well as some others that improve the weapon's effectiveness for this mission:
Muzzle: Nilsound 90

Tuning: Vertical slider at -1.40oz and horizontal slider at +0.87in

Laser: SZ 1mW PEQ
Optic: Raptor-FVM40
Ammunition: .300 Mag High Velocity

Tuning: Vertical slider at +0.38g and horizontal slider at +2.57gr

Bolt: Cronen Smooth Bolt
Tips for Without a Trace Mission in DMZ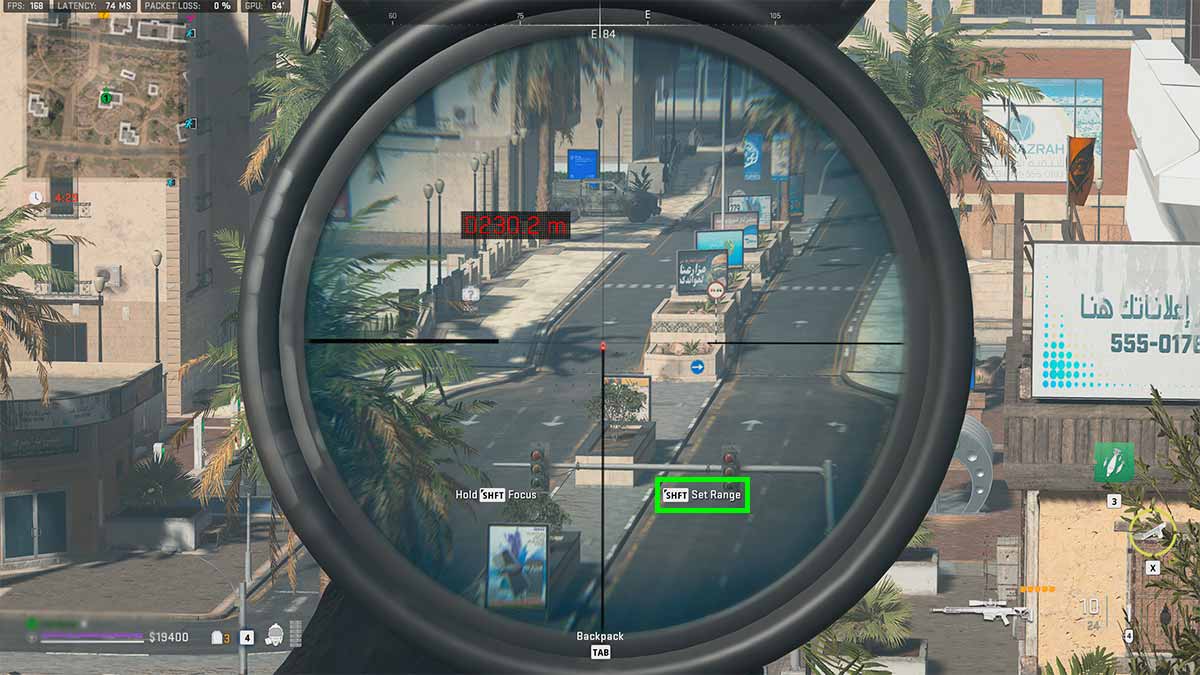 Hold up at a good vantage point: Since you have to get kills at a long range, you should find a spot that gives you a clear view of your surroundings. This can be a hilltop, a tall building, a water tank, or even a nearby tower, which you must've used at some point for the Secure Intel contract.
Set station near an exfil point: Camping is a frowned upon tactic in the Call of Duty community, but it's the most effective, if not the only, way to complete the Without a Trace mission. Find a vantage point near one of the three exfil points and wait for players trying to extract.
Al-Mazrah City is a great POI to complete this mission: The northern city area has several tall buildings, and you can snipe players from there.
Use the range adjuster on your optic: One special feature that the Raptor-FVM40 scope comes with is that you can adjust the sniper's range using it. Simply aim at the location you're sniping at and press the "Set Range" input. This will show a red dot on the crosshair according to where the bullet will land, saving you the trouble of adjusting for bullet drop.
Use Spotter Scope: You can equip this tactical equipment in your loadout and use it to spot players from a long-range using its thermal scanner.
Don't ADS for too long: If you aim down sight for too long at a target, you may reveal your position to the players due to the enormous scope glint the Raptor-FVM40 optic comes with. Instead, use the Spotter Scope to identify the players' location first.
Reposition if spotted: After downing or eliminating players a few times, they may recognize where you are and start shooting back. Prepare an exit plan beforehand if you get spotted and get to another sniping position.
Stay tuned to Pro Game Guides for more Call of Duty: Modern Warfare 2 and Warzone 2 content. In the meantime, head over to our article on Where to find Zarqwa Market Storage in DMZ.