Castle Clash is a strategy-based mobile game where you become the champion of your very own kingdom. Build your empire by building facilities, earning resources, and collecting powerful heroes to defend you from impending threats. You will need the best heroes to make it through the dangerous dungeons and defeat other online players in the arena! Not sure what heroes you should be looking for? Here are some top heroes, with unique abilities that will help you thrive in any battle!
Axe Punisher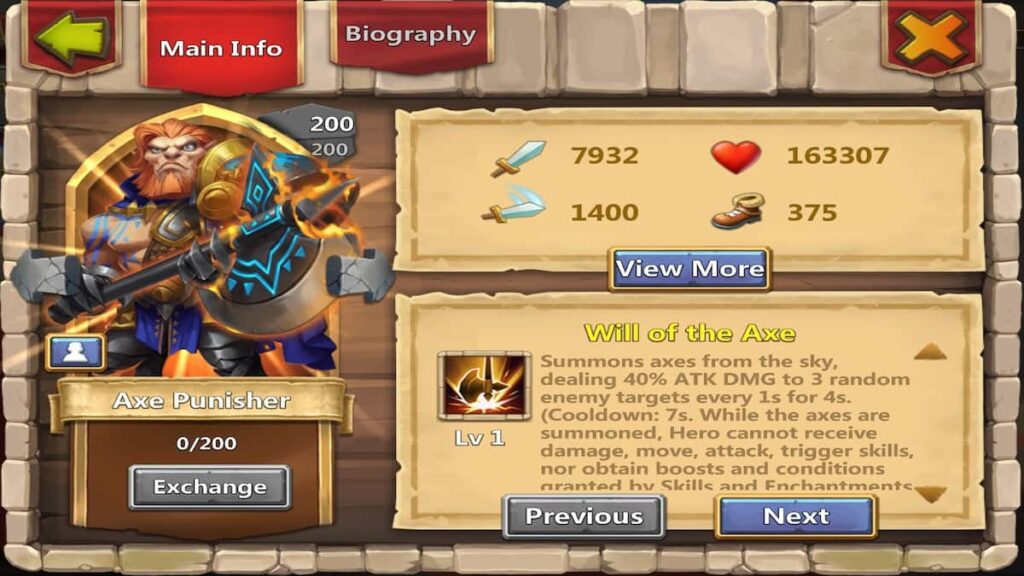 Axe Punisher is a great tank hero, capable of soloing a dungeon if built the right way. As you level him up, you will notice the damage to his Will of the Axe ability skyrocketing. He can deal out some significant damage and is even capable of restoring back 65% of the damage dealt back into his health. He is a great offensive hero and, with some dodge builds, doesn't even need a team to back him up.
Crystella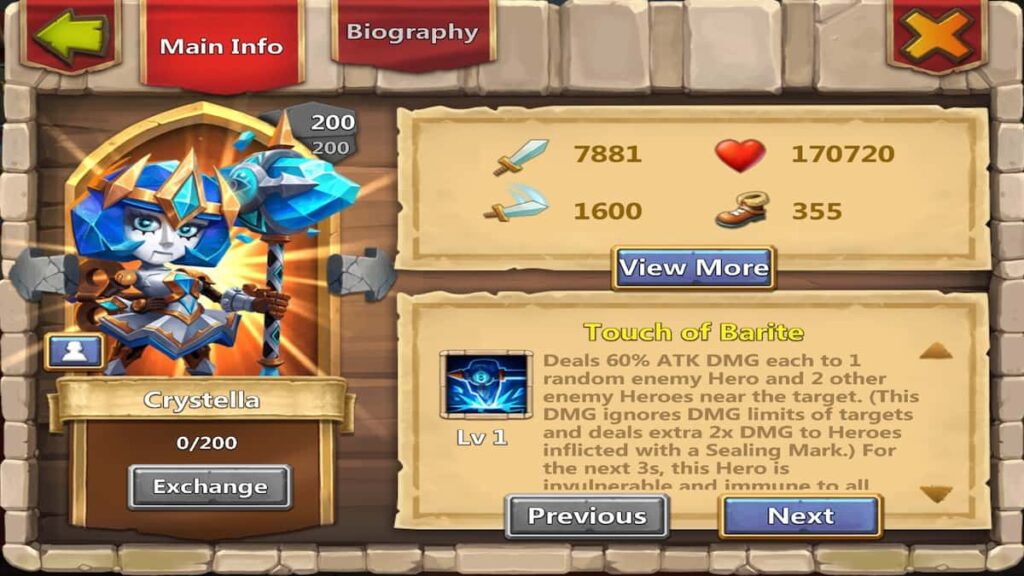 Crystella is another mighty attacker with insane damage numbers. Her Touch of Barite will hit hard on one enemy while also dealing damage to surrounding enemies. This will mark them for further attacks and make them incapable of healing while in the phase. She becomes invulnerable for three seconds after each attack with this ability, making her hard for enemies to bring down and the ultimate tank for your team.
Bloody Mary
Even though Bloody Mary doesn't have the highest damage numbers, she is a crucial hero for team play. With each attack she performs with her Haunting Game ability, she lowers ten nearby enemies' attacks and gains invulnerability. Bloody Mary ignores damage limits, which means enemies won't easily be able to avoid her spectral blasts. Her rare ability to recover energy quickly means she will promptly and efficiently protect her team by continuously lowering their enemies' attacks.
Related: Best Heroes in Clash of Clans ranked from worst to best
Despotic Maestro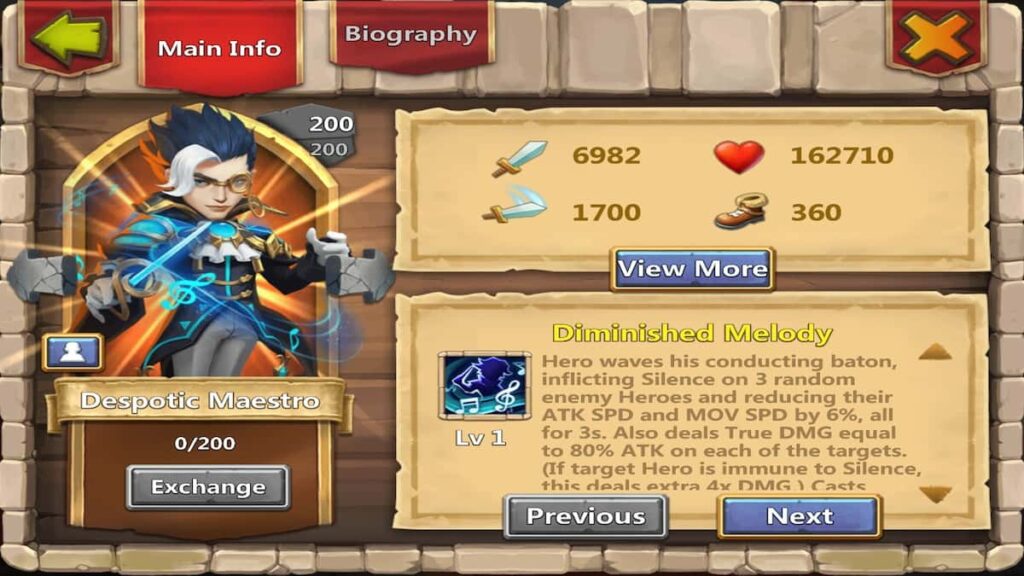 Despotic Maestro is another great team player hero that can easily make the difference between a loss or a win. He reduces enemies' attack and movement speed while also dealing some decent damage at the same time. Even if the enemies are immune to Silence, Despotic can deal 4x extra damage to them. Despotic can heal the lowest HP ally and reduce their damage intake going forward, making him an excellent protective (a defensive character capable of setting up his allies for success).
Cold Heir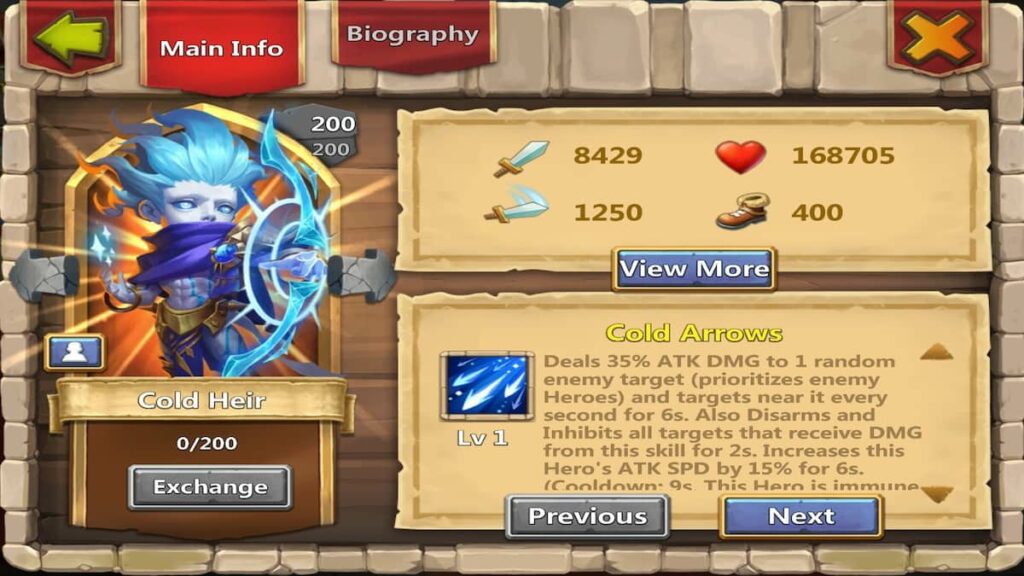 Cold Heir is one of the best heavy-hitters when it comes to damage. Not only are all his Cold Arrows attacks big damage dealers, but they also prioritize enemy heroes. He gains extreme attack speed and energy more quickly than other heroes, which also makes him a tremendous defensive character. Even his basic attacks will leave a mark, as they stack a damage boost effect each time. He thrives in a team and is also an excellent choice for the arena.
Sword Sage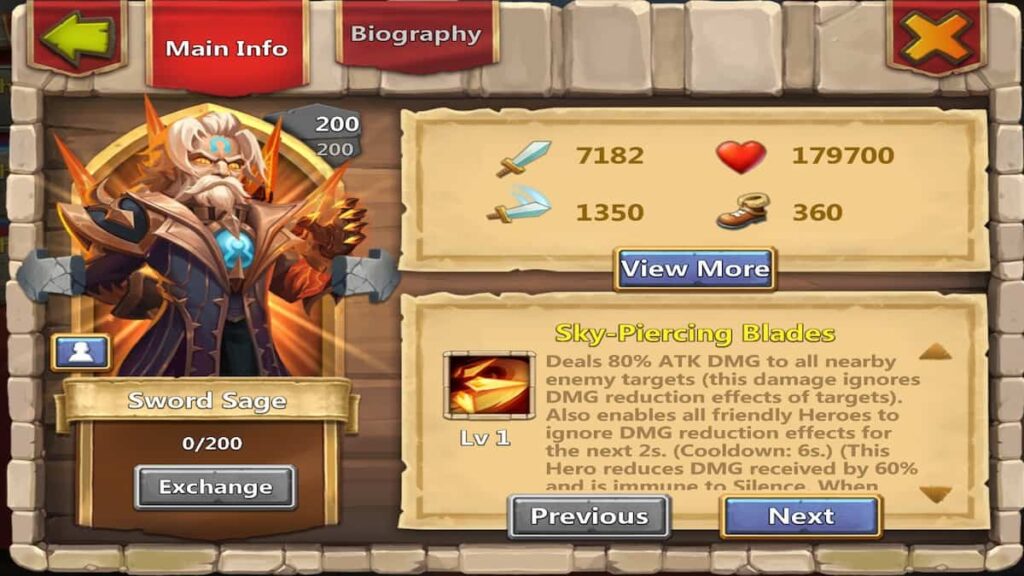 Sword Sage is another great tank hero with massive amounts of base health. He has excellent attack damage with his Sky-Piercing Blades that hit all nearby enemies and enable all his allies to ignore any damage reductions cast on them. The best thing about Sword Sage's ability is that after he hits enemies, he has a 70% chance to gain a reflection effect that will parry enemies' attacks back at them.
Related: The Best RTS games on PC, Xbox, and Playstation (June 2022)
Rambard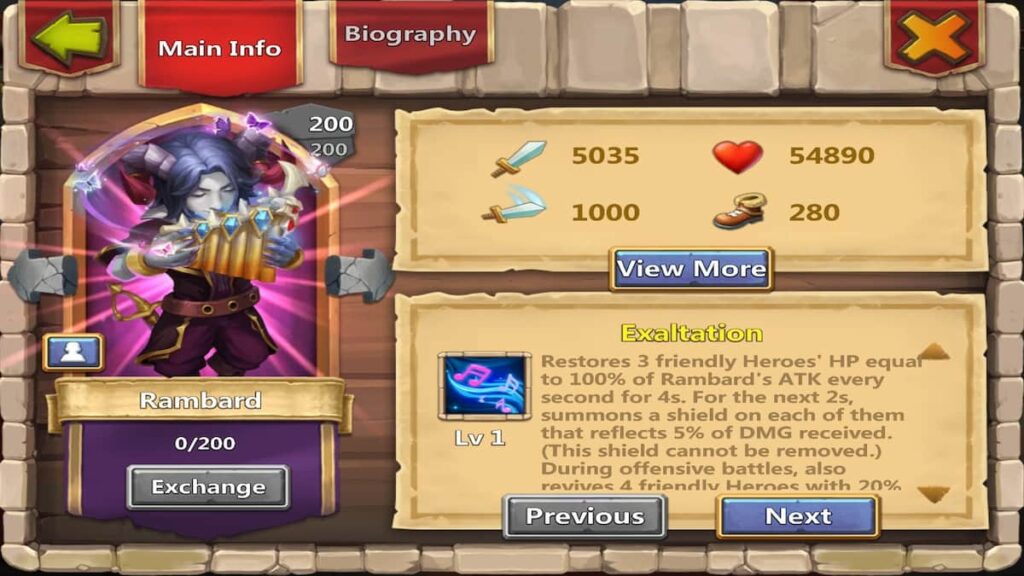 Rambard is the ultimate healer that you will definitely need on your squad as you delve into more challenging dungeons and battles. Rambard's abilities all center on healing and shielding allies that additionally reflect damage back to their enemies'. He is also capable of reviving four allies during offensive battles. He will continuously shield himself every six seconds, meaning he will tank it out to defend the team for as long as possible.
Dynamica
Dynamica is perhaps one of the most powerful heroes when it comes to dealing damage, with crazy amounts of base damage and increased attack damage with his energy cannons as he is leveled. Dynamica ignores damage to health effects and damage caps on enemy heroes, meaning there are few defenses against his brutal attacks. Inversely, he has a damage cap instilled himself and gains immunity to all conditions.
Serratica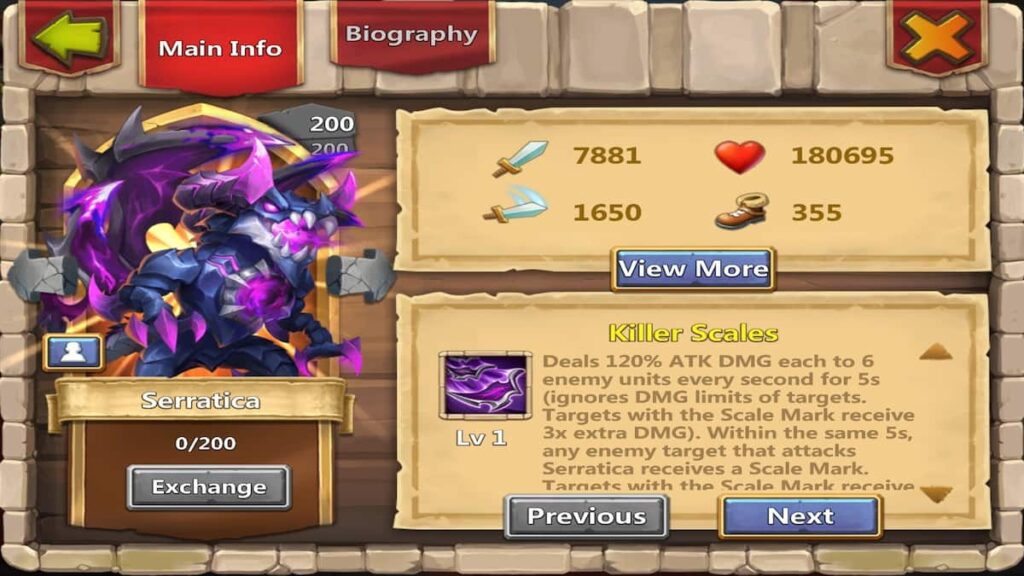 Serratica is another of the very best heroes, much like Dynamica, that makes enemies defenseless against him. With each of his attacks and enemies' attacks on him, he deals out Scale Mark, which increases further damage on enemies and curses the enemies to continuously lose energy and become 90% shielded from potential healing. He is immune to conditions, has a cap on incoming damage, and is able to convert the damage taken into healing. His ability to stay immune to incoming attacks while reversely dealing out significant damage on all fronts makes him one of the very best.
Water Priestess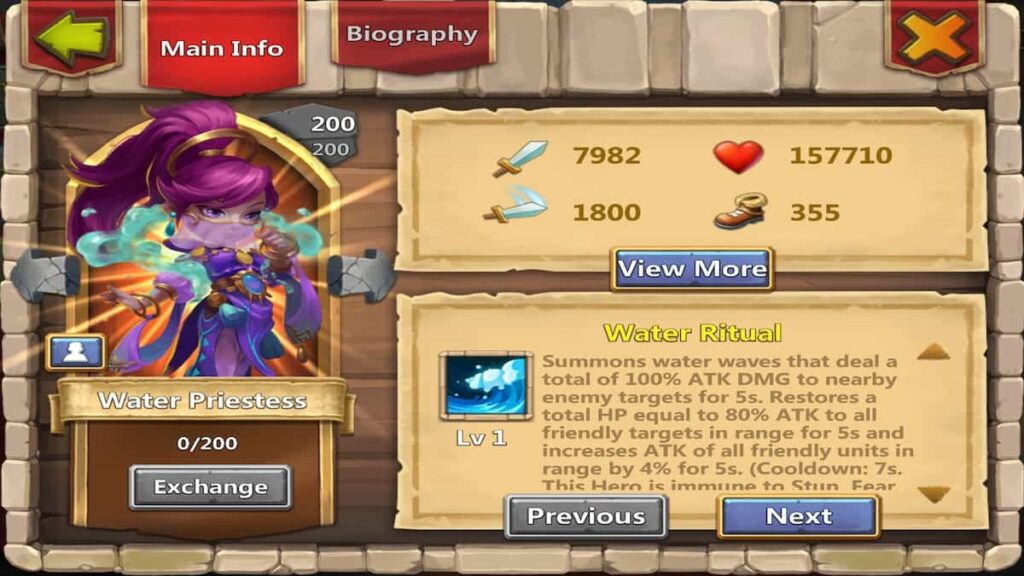 Water Priestess is another great healing hero and team player that protects allies and sets them up for powerful attacks. With each water wave she attacks with, she heals all allies in range and increases their attack, making them stronger and keeping them alive. She is immune to most stuns and adverse effects, which puts her in the perfect position to tank, heal, and support the team to victory.
These are just a small selection of some of the best Castle Clash heroes, but there are so many more to discover as you play! Who is your go-to hero? Don't forget to check out Pro Game Guides' Castle Clash codes to earn free rewards in the game!
Looking for more Pro Game Guides mobile games content? Best Mobile IO Games or Best Idle Mobile Games!