Century: Age of Ashes revolves around its dragons as they are one of the main features of the game. There are a number of dragons to collect, which start off as eggs before hatching into baby dragons. Unfortunately, you can't fly dragons until they grow up. Here's how you can grow baby dragons in Century: Age of Ashes.
You will first need to make sure that you have the dragon equipped in your Nest. With that done, you need to complete the dragon's growth steps. These are specific missions that will cause your baby dragon to grow once you complete them.
Related: How to unlock Carnage and Gates of Fire game modes in Century: Age of Ashes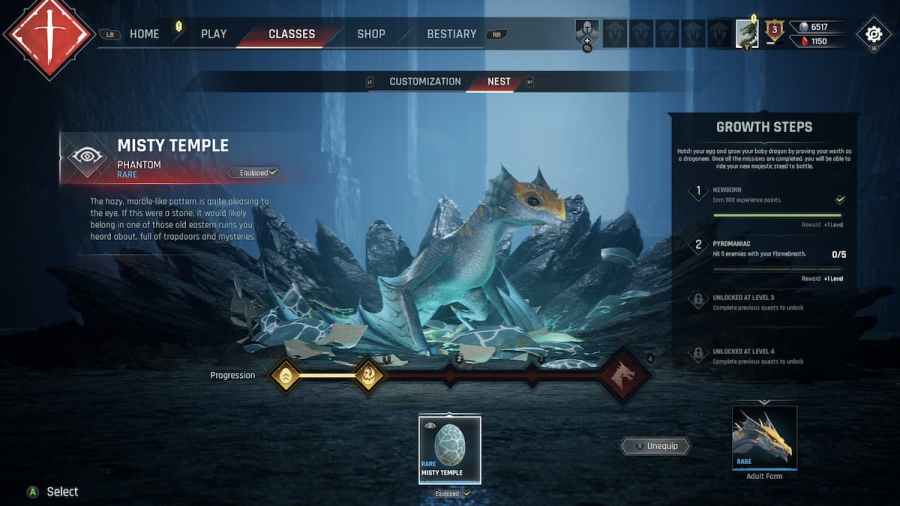 All of the information about your dragon eggs and baby dragons can be seen in the Nest. This is found by scrolling right in the Classes menu. Starting from the egg, there are four growth missions that you will need to complete.
These missions range in what they require of you, so make sure you are paying attention to them. During play, you will want to try and complete these missions while also playing the objective. Hatch and grow as many dragons as you can for a varied collection!
For more on Century: Age of Ashes, check out What are Wind Blessings in Century: Age of Ashes? and How to activate boosters in Century: Age of Ashes on Pro Game Guides.