If you're looking for the best medieval games to try, Chivalry 2 hands down makes that list. Jump into a highly realistic battle of knights and squires, and play for free with Xbox Gamepass. Chivalry 2's Raiding Party features a ton of new exciting updates, including a new map, a battlepass of rewards, and the new, elegant Heavy Cavalry Sword. This weapon is perfect for horseback with its long range, and it comes in three various styles. Here's how you can get it today!
How to Unlock the Heavy Cavalry Swords in Chivalry 2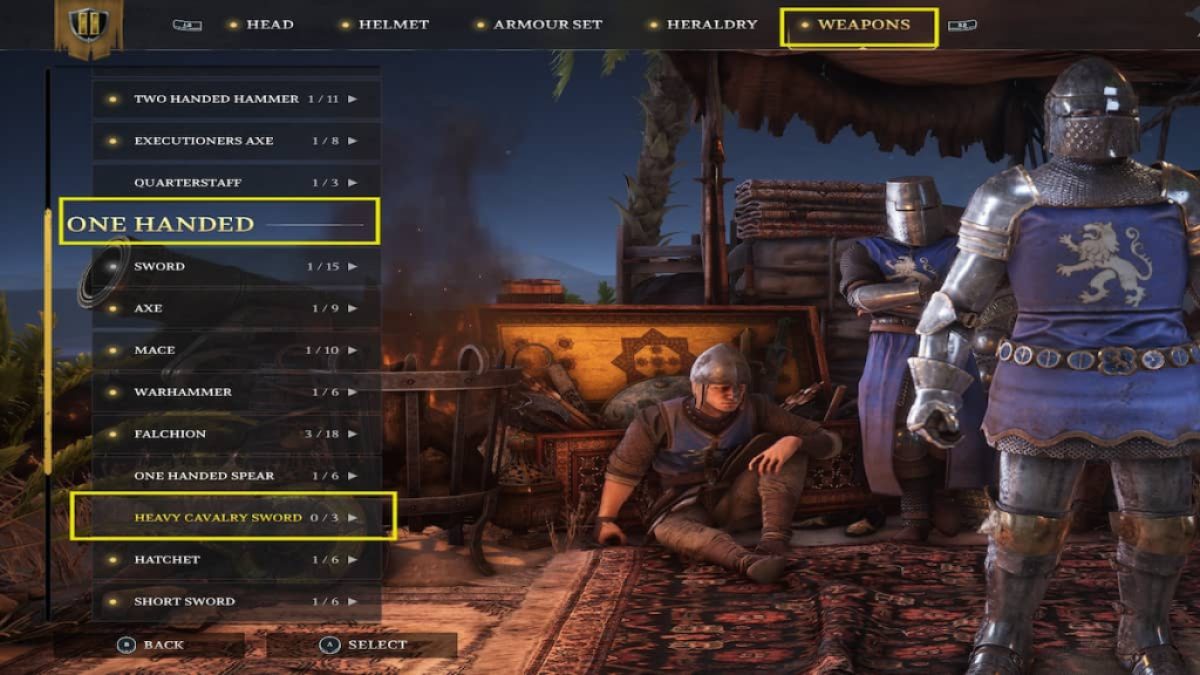 The Heavy Cavalry Sword is a one-handed weapon available only for Footmen and Knights. It comes in three different styles: Weathered Cavalry Sword, Heavy Cavalry Sword, and Decorated Cavalry Sword. It is the perfect option for soldiers looking for long reach and precision while on horseback. Although it does lack in speed, it does makeup in range and power.
Related: All Chivalry 2 Classes Explained
You can find the Heavy Cavalry Sword in the Armoury Customization menu, but only when selecting Weapons under the Footman or Knight characters. Once you've selected either Knight or Footman, switch to the Weapons tab and scroll down to reach the One-Handed selections. Toward the bottom of the list, you'll find the Heavy Cavalry Sword. You can unlock it using Gold or Crowns, and if you have the proper Sword Rank. Each style will require different amounts; the most elegant style requires a higher cost. Here are all the available options:
| Weathered Cavalry Sword | Heavy Cavalry Sword | Decorated Cavalry Sword |
| --- | --- | --- |
| Required Sword Rank: 5 | Required Sword Rank: 15 | Required Sword Rank: 22 |
| Cost: 1,000 Gold or 40 Crowns | Cost: 2,500 Gold or 100 Crowns | Cost: 7,00 Gold or 220 Crowns |
If you don't have enough Gold or rank to purchase the sword, keep playing and completing challenges to earn some quickly from the Raiding Party Campaign. You can work your way up to the very best sword style as you play.
Looking for more Pro Game Guides Chivalry 2 content? Check out our guides on How to invite friends on Chivalry 2 or How to recharge special abilities in Chivalry 2!