If you're looking for the best Clash of Clans base layouts and ways to change up your unique base aesthetic, then you might want to change the scenery. The scenery changes the surroundings and background of your Home Village, and although it doesn't have much effect on your battles and stats, it can still make your village stand out and be decorated to your liking. Here's how to switch it up.
How to change your Home Village scenery in Clash of Clans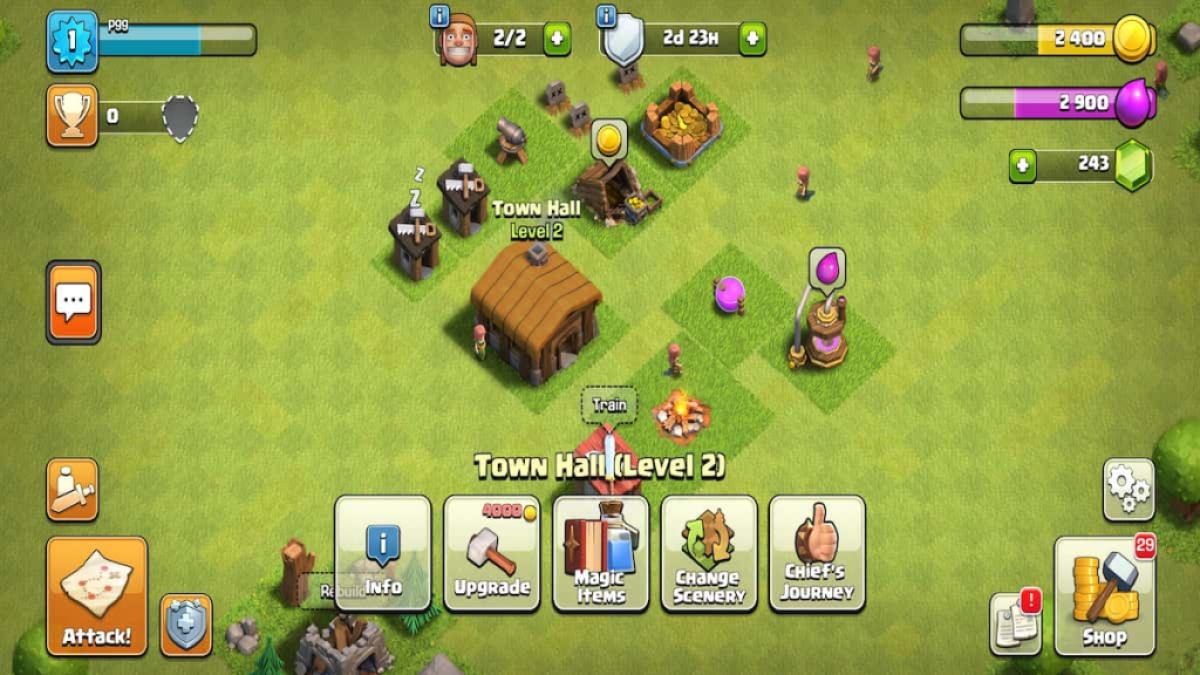 The scenery of your Home Village can be changed by first selecting your Town Hall building. This is easy to find since it's usually located in the center of your village and is your base of operations. The Change Scenery will be the second option from the right once you press on your Town Hall.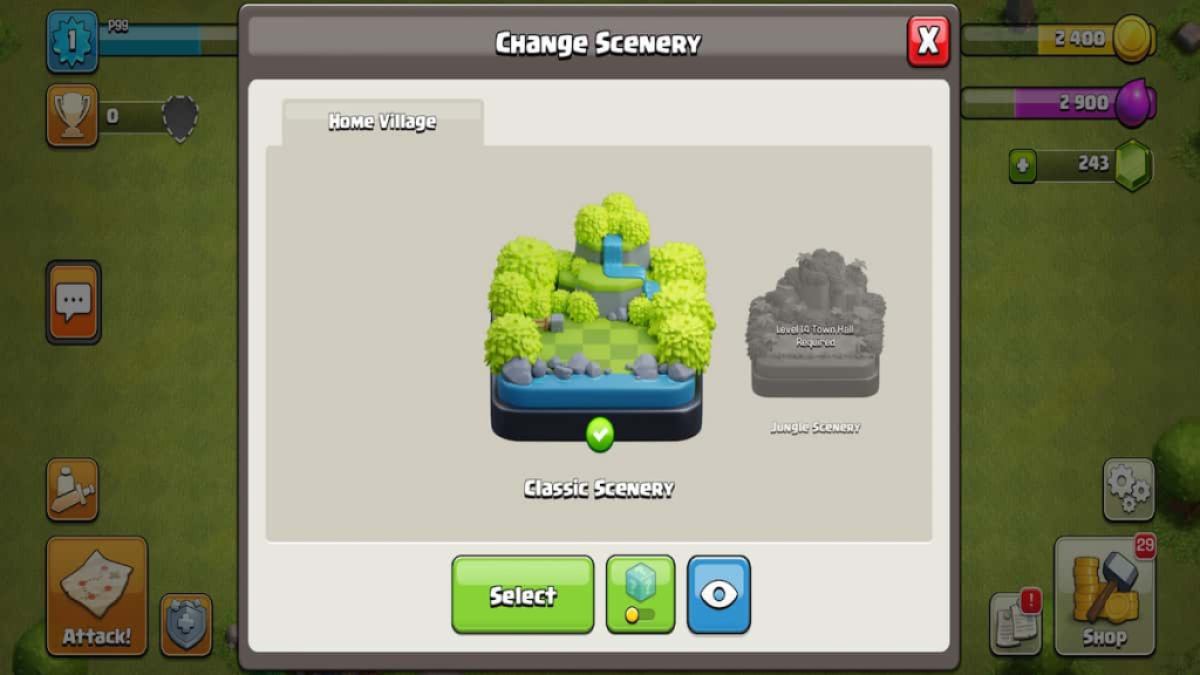 Once you press the Change Scenery button, the Scenery menu will open and reveal all the environments that you have available to you. You can press the eye to get a preview of what it looks like, the slider cube to randomize to any of the unlocked sceneries, and then the Select button to make the change to checked scenery.
How to get more scenery in Clash of Clans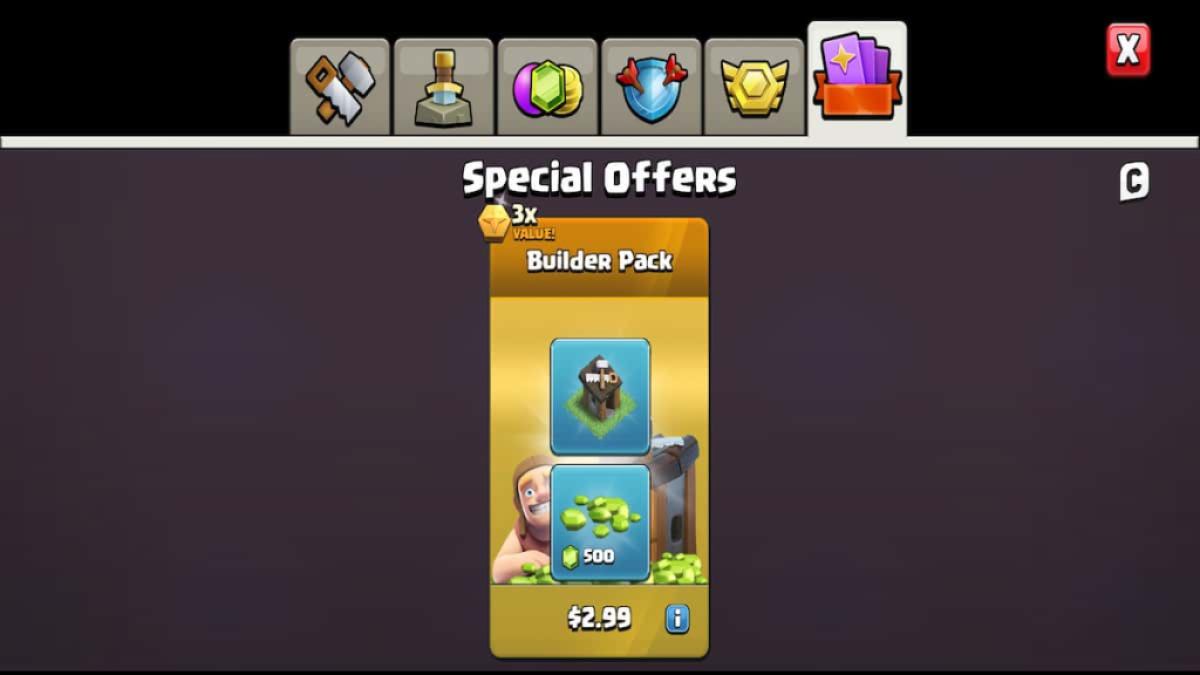 At the start of the game, you will only begin with one available scenery, the Classic scenery. However, you can unlock more sceneries by leveling up your Town Hall. The Jungle Scenery unlocks at level 14, and the Magic Scenery at level 15. There are more exclusive options that occasionally show up in the Special Offers tab in the Shop, but these will usually require an in-game purchase.
Looking for more Pro Game Guides Clash of Clans content? Check out our guides on How to unlock a sixth builder in Clash of Clans or Best Goblin Outbreak Deck – Clash Royale!