The Tropical Soda Islands is an island-hopping game mode where players can liberate islands from pesky pirates and passively generate various resources. It brought in plenty of new game mechanics, including Sunbeds.
As its name suggests, Sunbeds are Decors where Cookies can lay on to get some much-needed exposure to the sun. There are two ways they can be used in the game.
Drying Off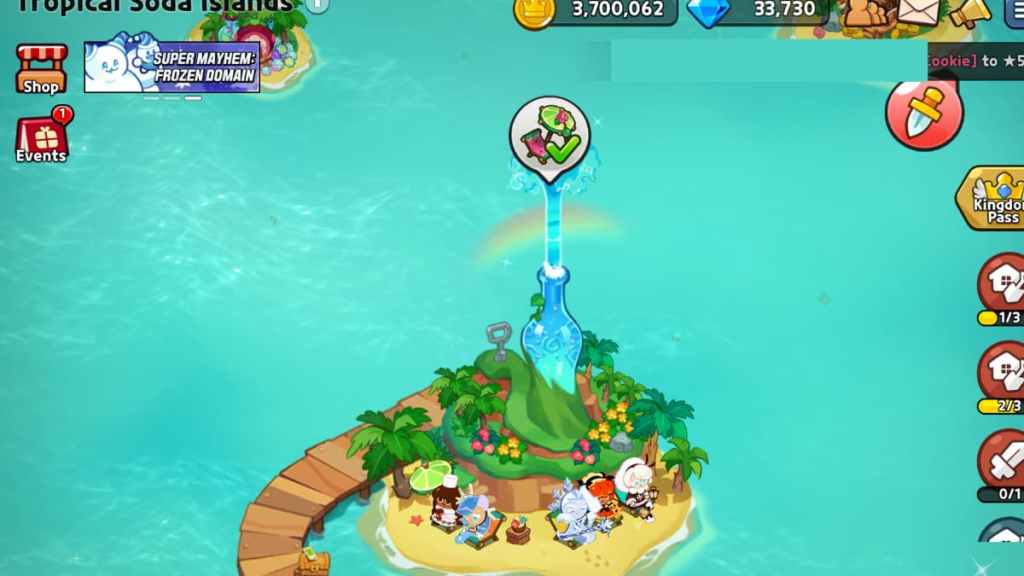 In the Tropical Soda Islands, you can battle pirates to reclaim land to obtain resources. If any of your Cookies are defeated in battle, they become wet and soggy and need to get back their crisp by drying off on a Sunbed. This feature is automatic—there's no way to opt-out of giving Cookies some time under the sun.
Cookies can spend a minimum of 30 minutes resting on a Sunbed. The number of hours increases as you unlock higher-level stages. Up to 39 Cookies can sunbathe together, and their timers move independently.
While a Cookie is stuck on a Sunbed, they can't be used in the Tropical Soda Islands, but can be used in other game modes. And once a Cookie is dry, you need to claim them from the Sunbed section before they can be used to liberate islands again.
Kingdom Decor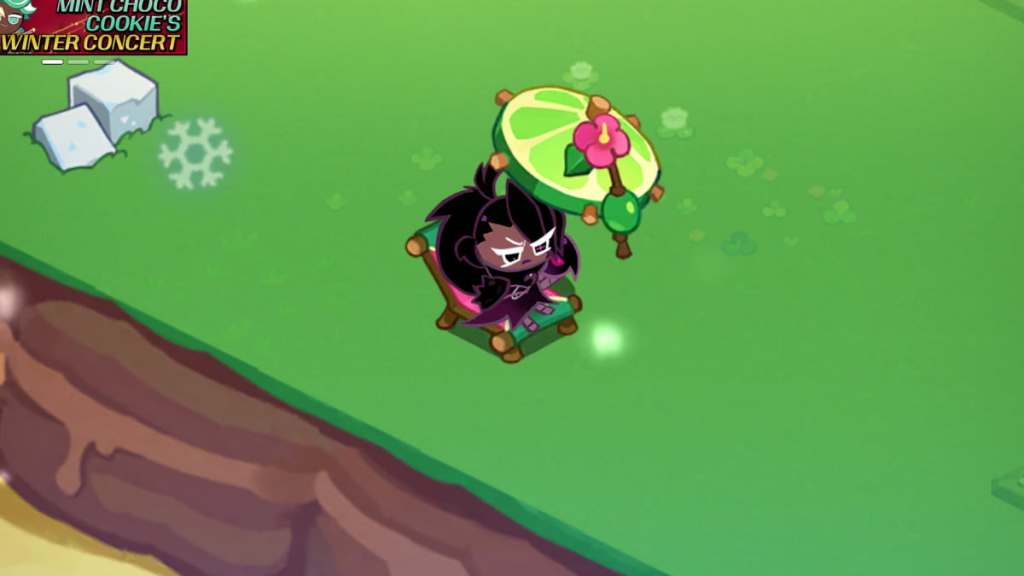 Bring in some tropical vibes to your Kingdom by placing a Watermelon Sunbed from the Tropical Island section of the Decor shop. Each costs 1,920 Coins and can be placed in any part of your Kingdom's territory (beach section not included). Unfortunately, other fruit-themed Sunbeds are yet to make their way to the shop. You can force a Cookie to occupy a Sunbed by dragging it and dropping it on the Decor.
If you haven't already, check out our guide on How to unlock the Tropical Soda Islands in Cookie Run: Kingdom.