Sea Rarities comprise of two items: Caramel Spyglasses and Map Fragments. These are used to unlock the fog surrounding Tropical Soda Islands, which will, in turn, give you more resources.
Since Sea Rarities can only be used in this game mode, they're quite hard to come by, and you need a lot of patience to farm them.
Tropical Soda Island Stages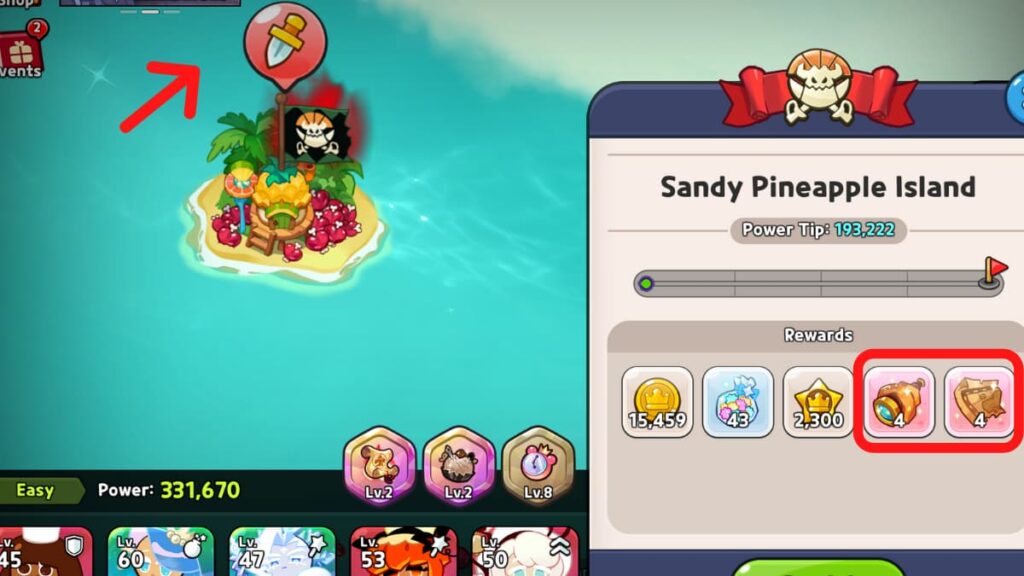 One of the most consistent ways you can farm Sea Rarities is by obtaining them directly from Tropical Soda Island stages. Islands marked with a red speech bubble with a sword indicate that they're open for battle. Completing the stage will merit you with a few Sea Rarities, with harder stages granting more.
Each stage can only be liberated once before it enters a period of peace. After some time, it will be under attack once again, giving you another opportunity to farm more Sea Rarities. To unlock more stages, simply clear more foggy areas in the Tropical Soda Islands.
On the same note, completing some Tropical Soda Achievements and unlocking Treasure Chests that you find after clearing the foggy areas will also merit you some Sea Rarities—though these instances are harder to come by.
Touc's Trade Harbor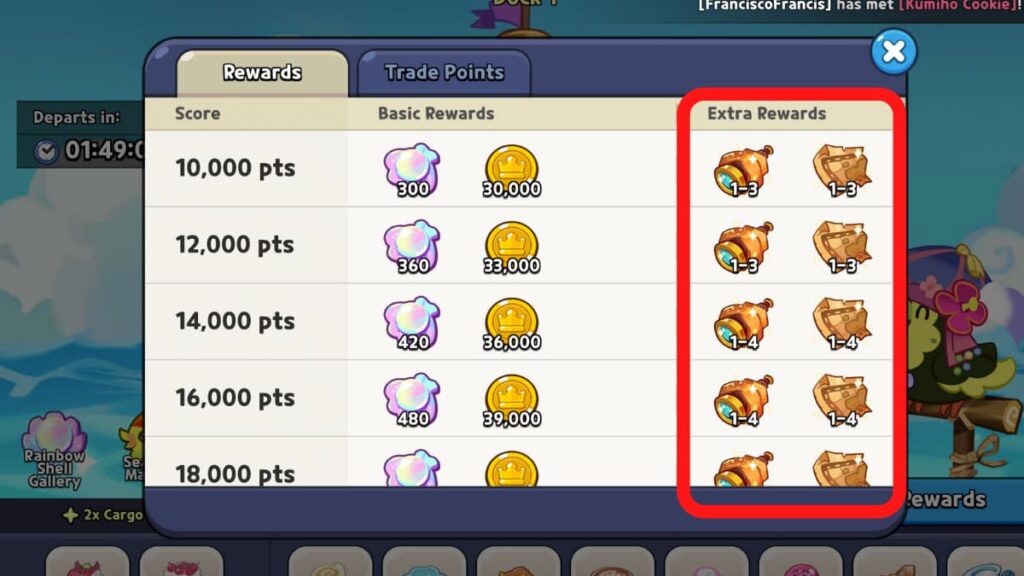 Touc's Trade Harbor is another consistent way you can farm Sea Rarities. Load the cargo ship up with materials and get a random number of Sea Rarities as bonus rewards, depending on the number of points your cargo accumulates.
Event Rewards
Various events can give Sea Rarities as rewards. However, they're usually obtained by chance, so it's not always possible to predict the number of items you can farm per event. Sea Rarities can appear in major events, like the Lunar New Year event, or in mini-events specific to certain game modes.
Check out our guide on How to unlock the Tropical Soda Islands in Cookie Run: Kingdom to make use of Sea Rarities.