The Hall of Ancient Heroes allows you to boost the level of Cookies without using EXP Star Jellies. Higher-leveled characters, called Paragon Cookies, will help train Disciple Cookies until their levels match. This feature will make it easier to build CRK's growing roster of oven-baked Cookies.
To unlock the Hall of Ancient Heroes, you need to meet the following prerequisites:
Have six or more Cookies level 30 and above.
Complete World Exploration 6-15.
Complete the quest "A Well-fed Gnome."
How to Complete the Quest "A Well-fed Gnome" in Cookie Run: Kingdom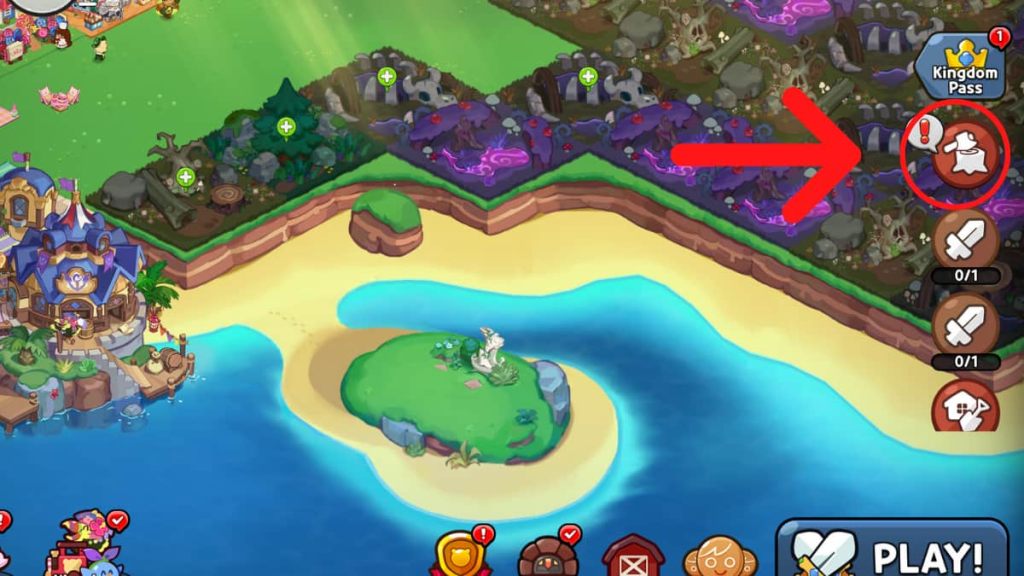 Click on the log icon on the right of the screen. This will initiate "A Well-fed Gnome." You need to make two Tart Jampies from the Bakery and give them to the Gnome to complete the quest.
One Tart Jampie can be made with the following ingredients:
x6 Jellybean
x3 Flour
20-minute base production time
Production time can be reduced using the Tik Tok Clock Tower or Speed-up bonuses, but there's no time limit for completing the quest.
Related: How to farm EXP Star Jellies in Cookie Run: Kingdom
Building the Hall of Ancient Heroes in Cookie Run: Kingdom
After giving the Jampie Tarts to the Gnome, you'll be asked to excavate the structure on the island using one Aurora Compass. This will complete the Hall of Ancient Heroes, and you can immediately start slotting in Paragon and Disciple Cookies after a short tutorial. You will start off with only one Disciple slot—additional slots can be purchased using Radiant Shards.
Check out our guide on How to get Clotted Cream Cookie for free in Cookie Run Kingdom to score a Super Epic Cookie for your team.