With Counter-Strike 2's all-new graphics making weapon skins look even prettier, one wonders which case is the best one to open for better chances at getting something rare, or even a knife. I'll tell you below which cases you should be opening and what you should be looking out for.
Top Counter-Strike 2 Cases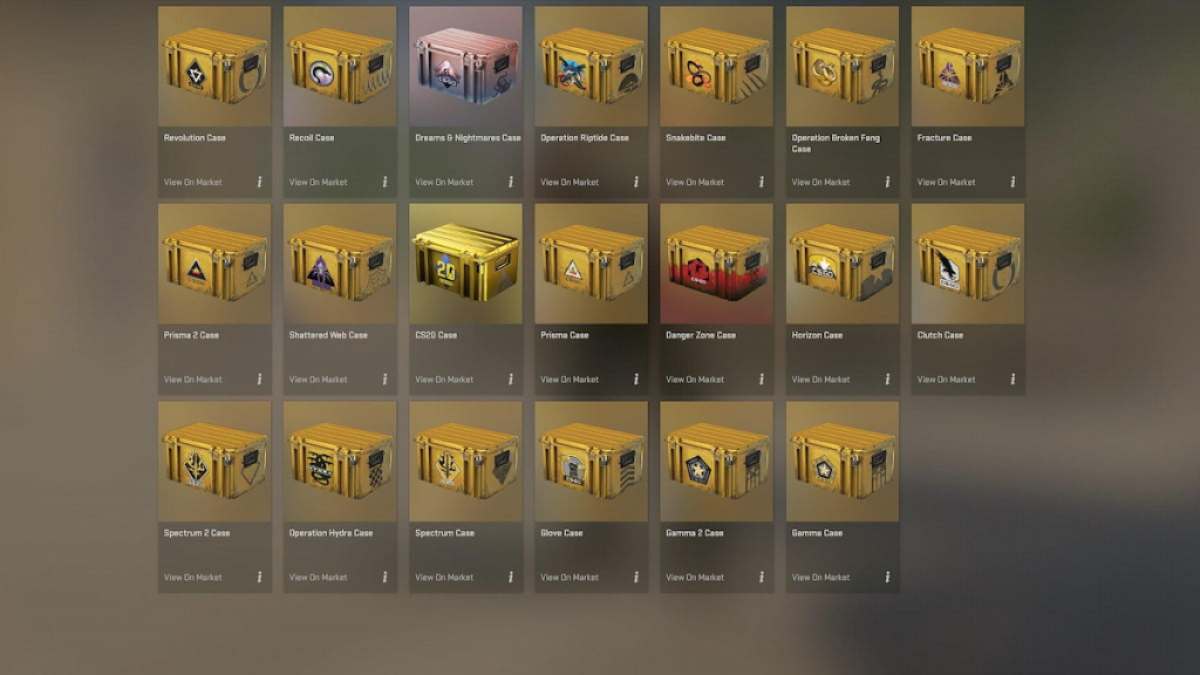 How to get cases in CS2
You can get CS2 cases for free by simply playing the game and earning XP. Once you've reached certain XP ranks each week, you get to claim two weekly care package rewards, with a chance of them being cases. You can also simply buy the cases from the Steam marketplace if you don't want to spend too much time grinding for them.
The best CS2 cases to buy
If you're opening up cases, you'll need to know about the ROI (return on investment) to ensure you're spending the optimal amounts of money on cases in order to get the maximum amount of value from the skins you have the chance to get.
Keys remain the same price, while the cost of cases is dynamic. Therefore, your best bet for making a profit is to buy the cheapest possible cases on the Steam marketplace. These include, but are not limited to:
Prisma Case
Prisma 2 Case
Recoil Case
Snakebite Case
Danger Zone Case
CS20 Case
Fracture Case
By the time I wrote this, all of these cases were under $1, which is the pattern you should follow. Since the Steam marketplace and Counter-Strike community change so rapidly, you'll always want to stick to getting cases for under a dollar in order to guarantee you'll get the most out of them.
For more on CS2, be sure to check out Best CS2 Surf Servers and How to show FPS in CS2 here on Pro Game Guides.