Danger lurks around every corner in Night City, and if you aren't careful, you might find yourself on the wrong side of an enemy's gun barrel. Or an entire gang. In these moments, your best bet is to avoid going in guns blazing. Instead, you should use stealth and the technical surroundings to your advantage.
How to tag enemies
To tag enemies in Cyberpunk 2077, it will depend on your control setup. For PC, hold Tab to use your scanner, then aim your cursor at an enemy and press the Scroll Wheel on your mouse. For PS4, hold L1, aim at an enemy and press the right analog stick, R3. For Xbox, hold LB and press the right analog stick, RS.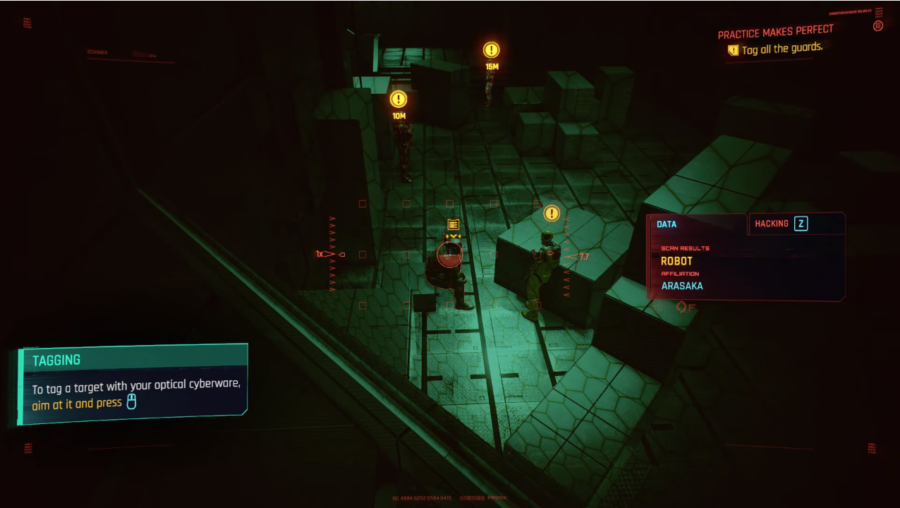 Make sure you are well hidden behind a wall or barrier when you tag enemies in Cyberpunk 2077. If an enemy's eye gauge fills up, that means they have visual of you. If their gauge completely fills, they will know where you are and alert all of their friends, which will force you into combat.
However, the tagging mechanic will let you see outlines of any enemy, even if you are hidden behind a wall. This is especially useful to help you plan your next move far in advance, or to even use hacking skills without getting caught.
This is a fundamental stealth mechanic in Cyberpunk 2077 that you should learn early in the game, because you should always be aware of the enemy layout. In any situation where you cannot be aggressive, scoping the area out first by tagging enemies will help you pull off situations with more success.
For all things Cyberpunk 2077, we've got you covered on anything from how to romance Judy to how turn off genitals in Cyberpunk 2077. Check out our guides to find out more!