In Dead by Daylight, The Trickster is a Killer who uses long-range throwing knives to incapacitate his prey. With perks like Hex: Crowd Control and No Way Out, The Trickster controls the flow of combat, funneling Survivors into his grasp. With incessant blades and a thirst for stardom, the ex-idol will stop at nothing to achieve recognition for his art. Here's an explanation of The Trickster in Dead by Daylight lore.
Who is The Trickster in the lore of Dead by Daylight?
The Trickster's origins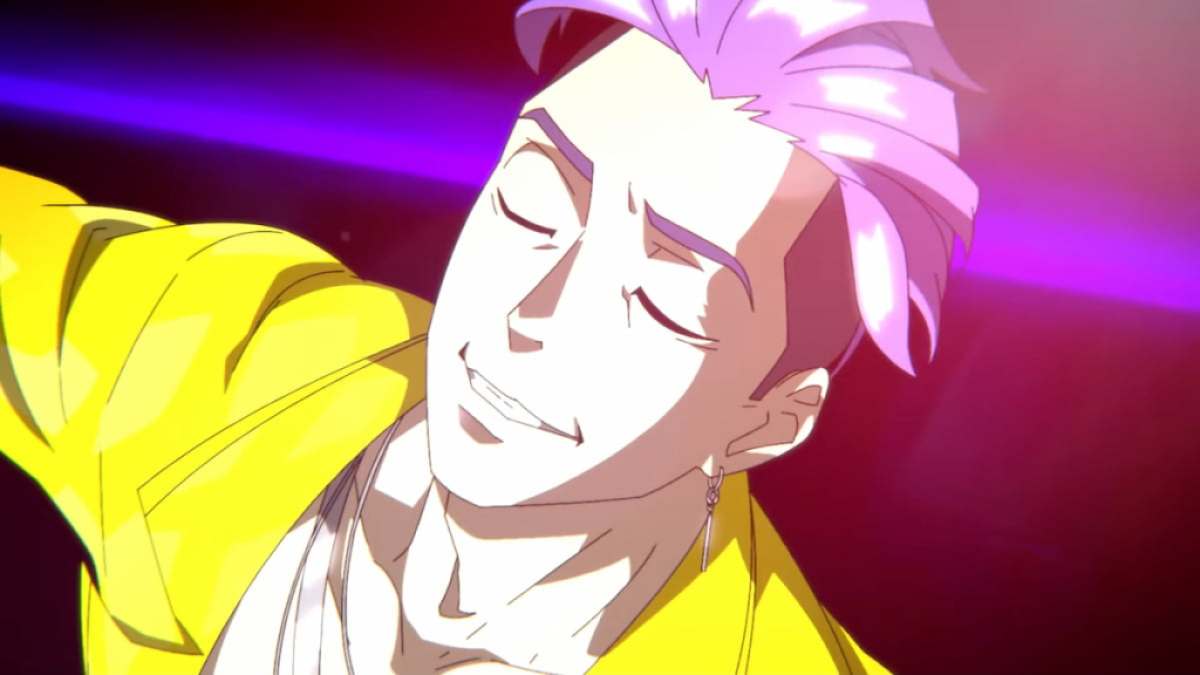 Ji-Woon Hak always wanted more. Despite his achievements as a prodigious vocalist and dancer, Ji-Woon had a hunger that ripped apart any sense of contentment, clawing at the next step toward fame. Yun-Jin Lee was his manager, but more importantly, she was the only person who understood his art. It was Yun-Jin who granted Ji-Woon a place in the band NO SPIN, it was she who supported his vicious climb to stardom, and thus, she would be the one to witness his greatest show yet.
And yet, first Ji-Woon had to blend in. He smiled alongside his four bandmates, basking in the warmth of both the stage lights and the praise of his fans. He knew deep inside that the audience wanted him, more than anyone or anything else. After an extended lunch break at the studio, he discovered yet another sign of fate's favor. Copper-scented smoke wafted from under the door, revealing the presence of an electrical fire. His bandmates were in that room.
Related: 7 Scariest Killers in Dead by Daylight (based on appearance and lore)
Unfortunately for them, their entry door was blocked by a pile of fallen speakers. Ji-Woon considered clearing the wreckage for a moment, but when his hand brushed against the speaker, he heard a glorious sound. His frantic, petrified bandmates called out his name. "Ji-Woon! Ji-Woon Hak!" He relished the noise, reveling in his position as their savior. He retracted his hand from the speaker, listening to the crackling flames and the burning cries of his obstacles to fame.
In the wake of the tragic accident, the band NO SPIN collapsed, forcing Ji-Woon to pursue a career as a solo music artist. His manager Yun-Jin helped him rebrand, advertising him as The Trickster. Ji-Woon discovered new ways of creating music, through the slashing of knives, scathed victims, and a recording software. He edited their screams into his songs, forcing them to cheer for his on-stage presence. None of these achievements would compare to his greatest show, however.
Ji-Woon's greatest show
The time had come. Ji-Woon had the entire night planned out, from the first note to the final encore. The audience was in their seats, just in time for nitrous oxide to pour through the vents. His fans collapsed one by one. With an exhilarated grin on his face, he bound each individual and dragged them onto center stage. Ji-Woon carefully applied makeup to each of his actors, then cranked up the stage lights.
Related: Can you romance The Trickster in Hooked on You A DBD Dating Sim?
There was one woman in the audience. Yun-Jin, his beloved manager, would receive a special surprise. After preparing his performance, he pried her eyes open so she could watch his magnum opus. Ji-Woon broadcast his own original songs on the speakers, and the show began. This show, this once-in-a-lifetime feature, wasn't about the viscera. Ji-Woon did not crave violence for the sake of violence. No, it was the helpless screams that plastered a tantalizing grin on his face.
Once every actor played their part, Ji-Woon fixed his eyes on Yun-Jin and bowed. He stumbled from the stage, his knees weakened from exertion. The auteur ascended the theatre steps and advanced toward Yun-Jin, a knife tucked in his palm. None could witness his performance and live. From nowhere and everywhere at once, The Fog interrupted his climb. It granted him visions of paradise, an arena where his macabre art was welcomed. With ecstasy in his eyes, Ji-Woon conceded.
For more Dead by Daylight lore guides, come check out Who is The Dredge in Dead by Daylight lore? here on Pro Game Guides.