Sidearms are an often overlooked but nonetheless viable weapon type in Destiny 2. It just seems that no matter the situation, there is always another weapon type that is better suited than what a standard sidearm can offer. But the Sidearms on this list turn that stereotype on its head. Let's look at what makes them so special.
Destiny 2's Best Sidearms
5. Dead Man Walking XX7463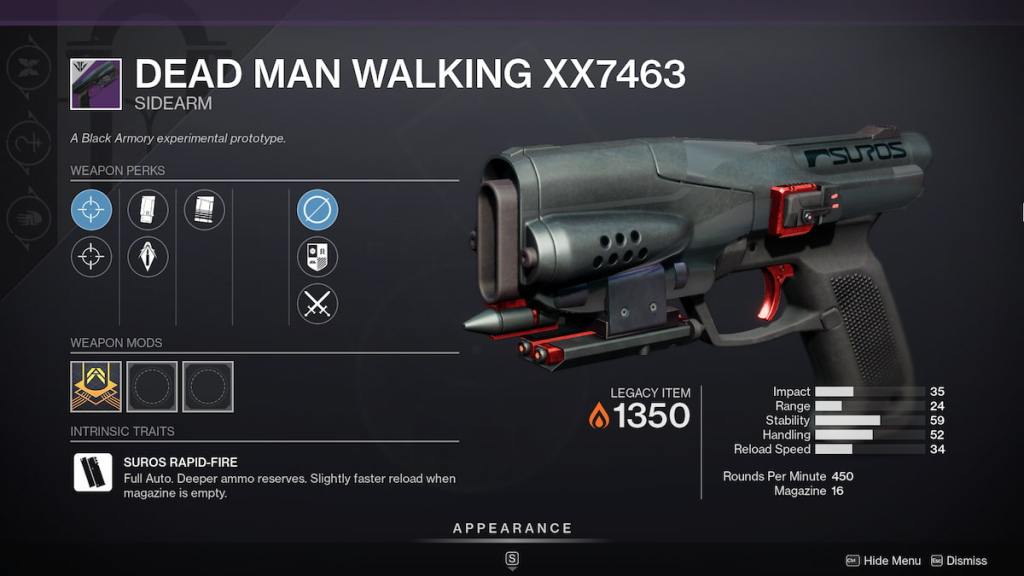 If for nothing else, Dead Man Walking XX7463 made this list thanks to its design. This Suros sidearm fires at full auto and rewards those willing to get a little risky with emptying the clip.
4. Vestian Dynasty
There are some weapons that simply feel good to shoot, and Vestian Dynasty is one of them. This is the go-to sidearm for Petra Venj, and for good reason. It handles beautifully in any situation and was a wonderful reward for completing the Forsaken expansion.
Related: All Power Level caps in Destiny 2: soft cap, hard cap, powerful cap levels
3. Traveler's Chosen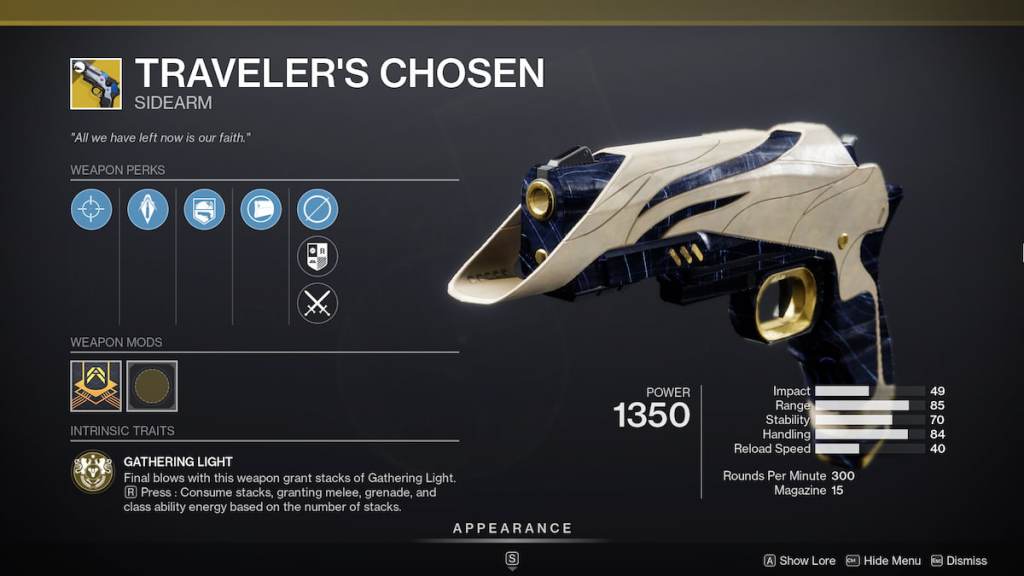 Traveler's Chosen is the first weapon that Guardians started with at the beginning of the Red War. Sentimental types may still have a damaged version in their vault. What makes this sidearm so great is that it grants its user Light and will actively refill melee, grenade, and super energy.
2. Rat King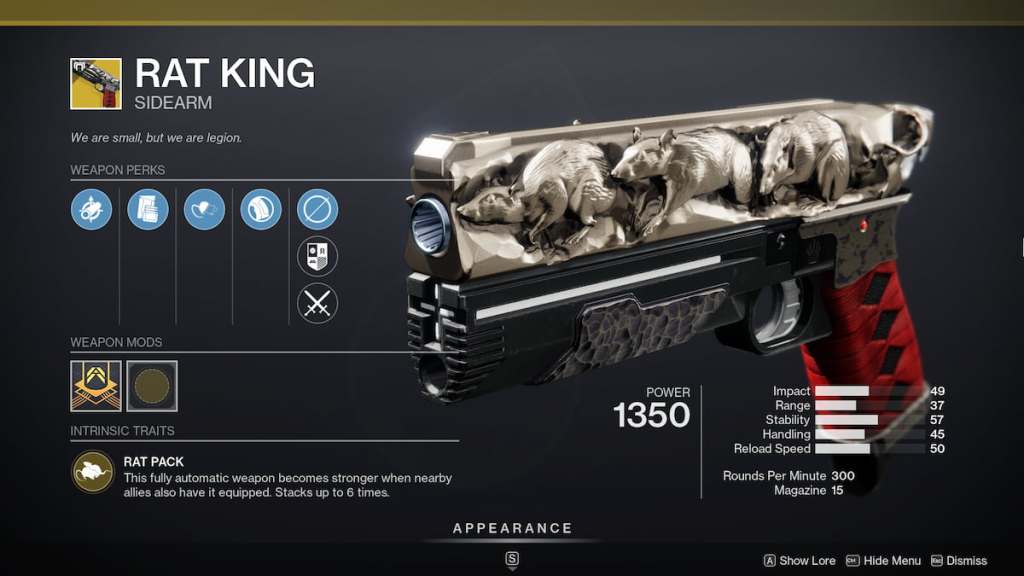 The only thing keeping Rat King from the top spot is that to truly shine, it requires other Guardians to be using it as well. Strikes, Raids, and Dungeons really allow the weapon to go to work. Plus, Rat King sports one of the most unique designs in all of Destiny 2, with the little rats on the side and piece of cheese adorning the top.
1. Forerunner
The Forerunner pays perfect homage to the legendary pistol from Halo. When it debuted with the 30th Anniversary Event, Guardians were eager to get their greedy little hands on it. This is a pistol that goes above and beyond in its service thanks to its longer range, heavy impact, and ability to shred unshielded targets.
For more Destiny 2 goodies, check out Best Solar Exotic Weapons in Destiny 2 on Pro Game Guides.